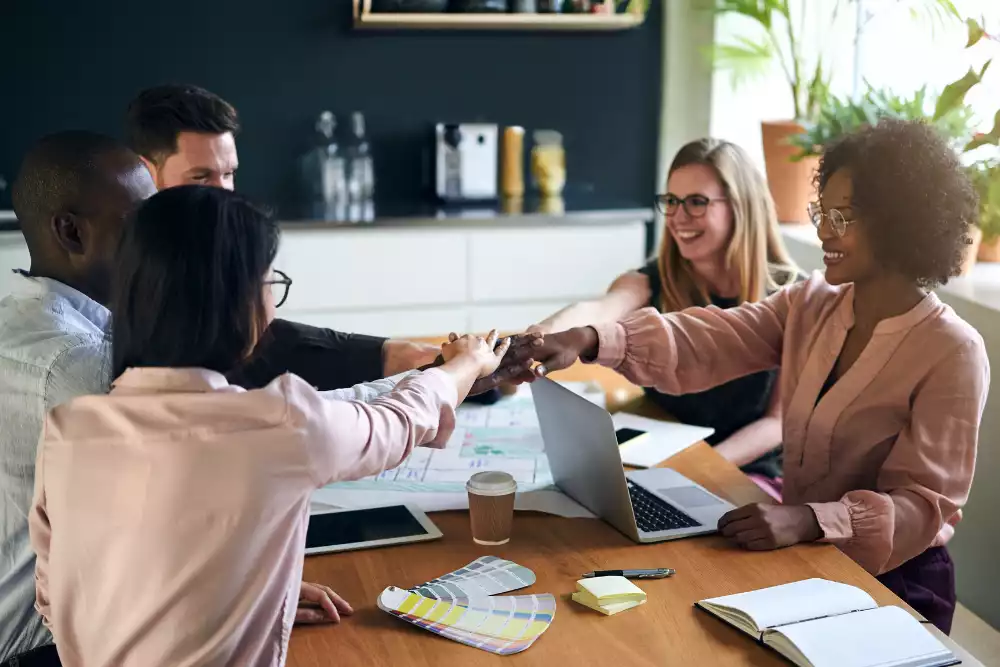 The deaths of George Floyd, Ahmaud Arbery and Breonna Taylor have been a catalyst for protests and real discussions of racial bias, and are shining a spotlight on all forms of institutionalized racism. The horrifying video of Floyd's death upended and cut through the non-stop coverage, analysis and discussion of the worldwide pandemic and activated people around the world.
Demand for change soon toppled long-standing brands such as Aunt Jemima pancake mix and syrup, and towering confederate statues alike. Celebrities, comedians, journalists, newscasters, corporate heads, Meghan Markle and Prince Harry, employees, and everyday people are taking action. It is clear, diversity in the workplace is a much bigger deal in 2020 than in previous years, and it's not enough that it's just a line item on organizations' values list.
Corporations Pivoting on Real Diversity Action
Haim Israel, Bank of America analyst, explains to clients that a focus on gender diversity at the board, C-suite and firm level means higher return on earnings and lower earnings risk. True diversity and inclusion adds value. Many companies have diversity and inclusion policies, but wage and promotion gaps persist. This disparity between what's on paper and what the numbers show costs companies in many ways.
GM CEO Mary Barra agrees that having diversity and inclusion values in writing is not enough. Since her public statements about George Floyd's death, she's implemented an ongoing focus on diversity and inclusion throughout GM's business and culture with immediate and future goals and is making it her personal responsibility to embed it in the company.
RELATED: Navigating Pay Equity in the #METOO Era >>
The tech industry especially has many challenges to overcome diversity and inclusion shortfalls, and in wake of events this year, everyone's watching for actions not words. Reddit Founder Alexis Ohanion is stepping down from the company's board of directors and urges the organization to put a Black board member in his seat, and will use gains on his Reddit stock to help the Black community. Ulta Beauty is committing to amplify Black brands and creators and further focus the company's bias training and curriculum.
Royals Join Forces Against Facebook
Corporations and charitable organizations are putting their money where their mouth is and demanding change from social media. The Duke and Duchess of Sussex Prince Harry and Meghan Markle are supporting the #StopHateForProfit campaign. Along with Coca-Cola and other companies, they are calling for an end to offensive material on social media by urging large companies to stop advertising until Facebook does something about hate speech on its platform.
Harry and Meghan are helping move the needle. Mark Zuckerberg, Facebook's chief executive, has refused to delete President Trump's post about looters being shot during anti-racism protests. He's only agreed to label posts with misleading and dangerous content. However, when corporate advertisers at Unilever pulled their Facebook adverts, and more corporate giants including Ben & Jerry's, Honda and Verizon joined the boycott, Zuckerberg took a direct hit and lost $7.2 billion as Facebook stock fell almost 10%.
With the considerable weight of Harry and Meghan's work calling for structural changes to our digital world, civil and racial justice groups are pushing global CEOs into immediate and productive action for change.
Diversity Morphs into Action for Equity
Racial equity in the workplace is no longer lip service. There are forces hard at work to make it happen, if not immediately, then with a blueprint moving forward. In "Moving Beyond Diversity Toward Racial Equity," Harvard Business Review's Ben Hecht discusses three ways organizational leadership must move toward changing racial bias to create true diversity in the workplace.
Understand Racism

Work to truly understand racism in America, looking at the ways culture advantages white people, through training from the top down, to develop new skills to shift the culture and build in true inclusiveness.

Acknowledge and Accept Conflict

Acknowledge and accept conflict as a necessary and productive part of the change process, and work to actively manage it to deal with discomfort, fear, and anger that will come up in the work.

Commit to Ongoing Learning

Commit to an ongoing process of learning and changing the organization from the inside; it can't be a one-time training session and certificate of completion; set and achieve racial equity and inclusion objectives for everyone.
RELATED: Ending the SHEcession Benefits Women and Businesses Alike >>
Ben Hecht cautions that "True racial equity and inclusion work in the workplace must look unlike anything we've done in past decades, because we've consistently failed to tackle racial inequity at its deepest roots." Working for diversity and inclusion in 2020, and for the next decade, is going to be difficult work, but it's started already. The only question is how fast it will create the changes everyone's watching for.