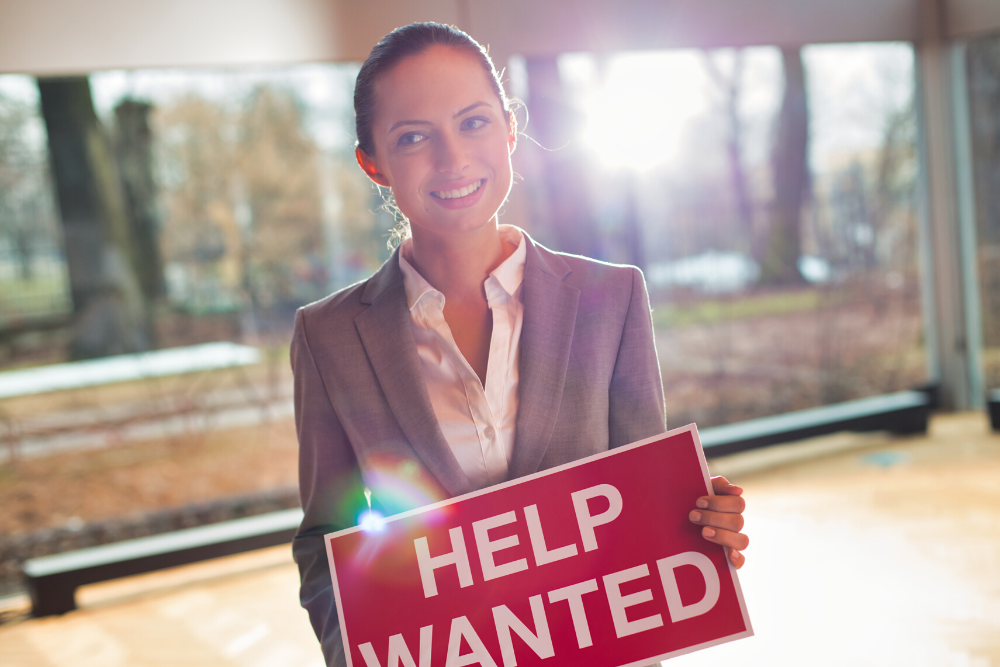 Defying what economists had predicted due to the coronavirus' impact on business, unemployment suddenly fell in May with 2.5M jobs added as the economy began to reopen. Then in June, another 5.8M jobs were added, dropping the unemployment rate to 11.1% In response to the release of June's jobs report, economists at Glassdoor explained, "One powerful revelation from today's jobs report is how swiftly U.S. job growth can bounce back once officials give employers the green light on reopening." While businesses across the country are bouncing back into action, what about furloughed employees? Are they as eager to get back to work as business owners are to regain operations?
Not necessarily. In fact, some furloughed employees are refusing to go back to the workplace — at least for now. According to a COVID-19 Employer Flash Survey, only 32% of employers in "recall mode" are seeing considerable employee cooperation — others are being met with resistance. Of the employers in "recall mode" who have experienced resistance, 28% cited employees didn't want to return to work because they would rather continue to receive their unemployment compensation and 26% said it was due to fear of the coronavirus.
Why Current Unemployment Benefits Are Causing Problems for Employers
As part of the CARES Act, the Federal Pandemic Unemployment Compensation (FPUC) provides individuals who qualify for regular unemployment compensation an additional $600 per week for up to four months through July 31, 2020. This is on top of their regular weekly state unemployment benefit amount. That said, these expanded unemployment benefits have resulted in many individuals earning more money collecting unemployment compensation than they would returning to work. This phenomenon has been seen in more than 50% of the states, including Kansas and Missouri.
With millions of workers receiving expanded unemployment compensation, some businesses have said they don't feel they can even reopen until after the extra $600 per week benefit goes away.
Can Workers Quit or Refuse Work and Still Keep Unemployment Benefits?
Typically, when workers quit or refuse a job offer without "good cause", they lose their unemployment benefits. However, under the CARES Act, "good cause" has been expanded to cover COVID-19 situations (i.e., the worker or a member of the worker's household has been diagnosed with COVID-19, the worker is in COVID-19 quarantine, the worker has a pre-existing medical condition that makes him vulnerable, or the worker must care for family members/children). Additionally, a worker can also refuse to return to work and continue to collect unemployment benefits if the employer is not in compliance with reopening guidelines and the workplace is considered unsafe. However, general fear of the coronavirus is not an acceptable reason to refuse work and continue to collect unemployment benefits.
What Can Employers Do to Incentivize Workers to Return to Work?
Having experienced resistance when calling employees back to work, employers are wondering what they can do to motivate workers to leave their unemployment benefits behind and return to work. While monetary incentives would likely work, there are other ways that may get the job done in a more cost-effective manner.
1. Be Open About the Consequences of Unemployment Benefits Fraud.
As stated above, the CARES Act has expanded "good cause" reasons for declining a job offer, but for unemployed workers who lie, the penalty can be steep. Not only would the individual become ineligible to receive unemployment benefits, but penalties could include repayment of overpaid benefits, disqualification of unemployment compensation for a year, and civil and criminal penalties. Educating workers on the consequences of unemployment fraud may be all the motivation that's needed to get some workers back into the workplace.
2. Reduce Hours/Pay to Allow Workers to Continue to Collect Unemployment Compensation.
Some organizations have found by reducing pay or hours, they have been able to get employees to come back to work because they would still qualify for FPUC. According to the CARES Act, if the individual making a weekly unemployment benefits claim qualifies to receive at least one dollar of state benefits for the week being claimed,
the claimant will receive the full $600 FPUC
.
3. Offer Great Benefits.
While furloughed workers are likely still receiving their health benefits, for other individuals, the cost of health insurance could be significant. A job with great benefits including health, dental, vision, 401(k) and child care reimbursement would likely offset unemployment benefits.
4. The Opportunity May Not Always Exist.
Remind the individual that right now they have a great job opportunity, but it will become more difficult to get the job they want as time passes by and more workers are rehired, especially with July 31 quickly approaching. Last month almost 5 million jobs were added back to the economy. Being the last one left to return to work is not a good strategy.
In the end, some employees may need a financial incentive to return to work such as hazard pay or a return-to-work bonus. At this time, FPUC is set to expire at the end of July which should make it easier for employers to get individuals to return to the workplace.
Continued Refusal to Return to Work
In some cases, workers will continue to refuse to come back to work without "good cause". In these cases, employers should:
Document the refusal to return to work in writing;

Provide documentation to the individual detailing the penalties associated with unemployment benefit fraud;

Advise the individual your obligation to report available individuals' refusal to work to the unemployment office;

Accept the individual's refusal to return to work as a voluntary resignation and terminate the employment relationship.

In the case of Paycheck Protection Program loan recipients, employees who refuse to return to work must be documented in writing or the business may risk loan forgiveness.