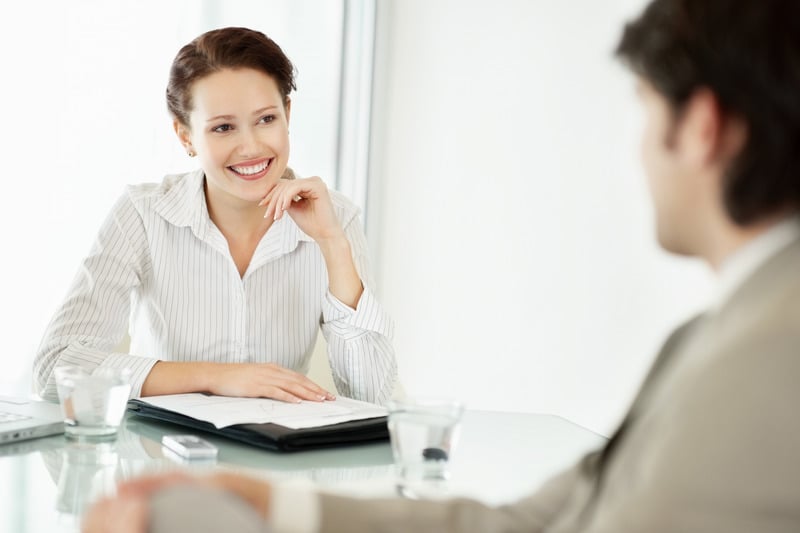 It's only natural to want to know as much as possible when interviewing a potential candidate for a position at your business. Especially when you consider the cost of a bad hire, which the DOL estimates is at least 30 percent of the employee's first-year earnings. But other surveys have different findings. For example, a Society for Human Resource Management (SHRM) study found it to be 50 to several hundred percent of an employee's salary if the individual is in a supervisory, technical or management role at your organization. And CareerBuilder found a single bad hire to cost more than $50,000 based on the survey data of 6,000 hiring managers and HR professionals. One thing is certain, bad hires are costly, especially for start-ups and small businesses.
Related Reading — "Toxic Employees: How One Bad Apple Ruins the Bunch"
With so much riding on hiring the right candidate, an inexperienced interviewer who doesn't understand the various federal, state, and municipal laws can easily cross the line between asking questions to determine if a candidate is a good fit and asking questions that are actually illegal. As a general rule of thumb, interview questions should always relate directly to the job and the skills and experience needed to successfully perform the job duties.
EEOC Prohibited Employment Practices
Under the laws enforced by the U.S. Equal Employment Opportunity Commission (EEOC), discrimination is forbidden in every aspect of employment. Here's what the EEOC says:
It is illegal for an employer to discriminate against a job applicant because of his or her race, color, religion, sex (including gender identity, sexual orientation, and pregnancy), national origin, age (40 or older), disability, or genetic information.
Further, an employer may not base hiring decisions on stereotypes and assumptions about a person's race, color religion, sex (including gender identity, sexual orientation, and pregnancy), national origin, age (40 or older), disability, or genetic information.
Related Reading: If you're still asking applicants this question — "What was your salary at your previous job?" — then you won't want to miss this post on salary history inquiry bans.
Examples of Illegal Interview Questions
Questions that aren't directly related to determining if a candidate is qualified for the position are irrelevant and may be illegal if the information gained from the answers could be used to make a determination about the applicant's race, age, sex, disability, national origin, religion, marital status or gender. What do these questions sound like? Here is a list of sample questions that are actually illegal:
"How old are you?"
"When did you graduate from high school/college?"
"Are you married or divorced?"
"Are you gay?"
"Do you have children or are you planning to have children?"
"Who will take care of your children while you're at work?"
"Is English your first language?"
"What holidays do you celebrate?"
"Are you a U.S. citizen?"
"What country are you from?" — Employers are allowed to ask if the candidate is authorized to work in the U.S.
"Do you socially drink?"
"Do you have outstanding debt?"
"How long have you been working?"
"Where were you/your parents born?"
"What is your religious affiliation?"
"Do you go to church?"
"What clubs or social organizations do you belong to?"
"Do you have any disabilities?"
"How is your health?"
"Have you ever been arrested?" — As an employer, it is illegal to ask about an applicant's arrest record, and in some states and municipalities it is also illegal to ask if the individual has ever been convicted of a crime until a specified point in the hiring process, sometimes not until a conditional job offer has been made. Read more about Ban the Box laws here.
Usually, these questions aren't asked with ill intent. To keep the interview on the right path, always have a solid job description written that details skills, experience, education, and training required to successfully perform the job. Find out how to write great job descriptions here.
Find out more about Axcet's employee recruitment and retention services here.