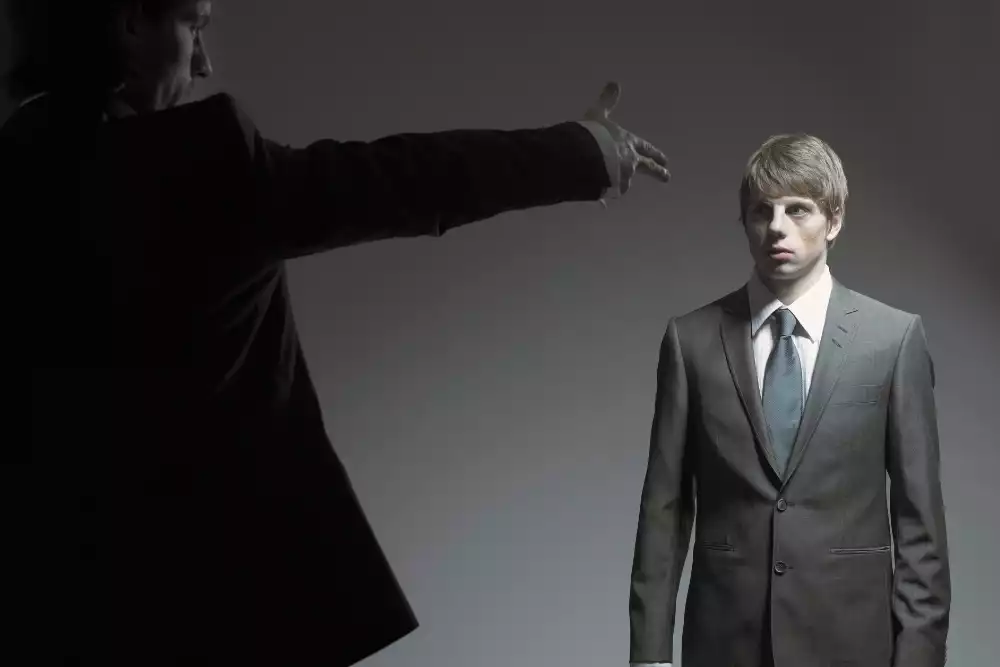 Last Friday morning, on May 31, 2019, DeWayne Craddock informed his bosses via email he was resigning from his career as an engineer for Virginia Beach's municipal government, where he tended the water and sewer system for the past 15 years. But unfortunately, that would not be Craddock's last interaction with his colleagues. He returned to his former Virginia Beach Municipal Center office just hours after quitting his job and shot and killed 12 of his former coworkers. According to John Dudley, another worker in the Virginia Beach Municipal Center, city employees had received active shooter training. Dudley told CBS News, "They train you on these situations. That helped a lot with this." You can read more about the Virginia Beach shooting in this New York Times article.
Our hearts go out to everyone impacted by this horrific event and we hope it serves as a strong reminder to all employers that active shooter situations can occur at any place and at any time. With one active shooter situation occurring every three weeks in the U.S., according to the FBI, workplace active shooter response training is a must to help protect the lives of your employees, customers and visitors.
FBI Finds Workplaces are Common Targets
The FBI defines an active shooter situation as one where an individual, or individuals, are actively engaged in killing or attempting to kill people in a populated area through the use of firearms.
A report released by the FBI found workplaces to be common targets for active shooters. In fact, almost half of all active shooter attacks between 2000 and 2017 occurred at places of commerce, and nearly 80 percent occurred at all types of workplaces, including health care facilities, educational institutions, and government properties, in addition to those businesses in the commerce category.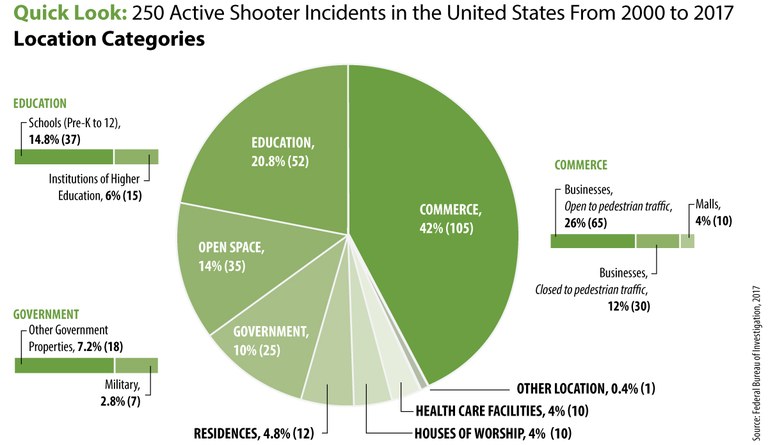 Timing and Active Shooter Situations
Active shooter situations happen fast with 69 percent over in five minutes or less and 36 percent over in two minutes or less. More than half the time the active shooter incident resolved by the shooter's choice, where the individual either committed suicide, stopped shooting or fled the scene.
Due to their short duration, 60 percent were over before law enforcement had the chance to arrive on the scene, shifting the responsibility to make difficult life and death decisions to civilians. In their active shooter report, the FBI said training exercises are essential for both law enforcement and citizens, and training should include not only an understanding of the threats faced but also the risks and options available in active shooter incidents.
Workplaces Should Be Prepared to Respond
Axcet HR Solutions recognizes the seriousness of active shooter situations and the threat they pose to workplace safety. On June 27, 2019, we will host an active shooter response training session for clients and their managers. Ric Voelker, a Safety Trainer with the Nebraska Safety Council, will present on how to prepare for, react to and recover from an active shooter event.
Ric Voelker joined the Nebraska Safety Council as a new safety trainer and membership development team member in January 2017. Ric has been an adult instructor since 2004, with extensive law enforcement experience. During his law enforcement tenure, Ric was a SWAT Commander/Leader/Trainer, a Violent Crimes Investigator and a Narcotics Detective. Ric has been an Active Shooter Response Instructor Since 2004. He has been focused on workplace safety since 2006, most recently with Reinke Manufacturing, where they won numerous state and national safety awards.
With workshops like this Axcet HR Solutions maintains a proactive stance in working with clients to prepare and prevent incidents like an active shooter.