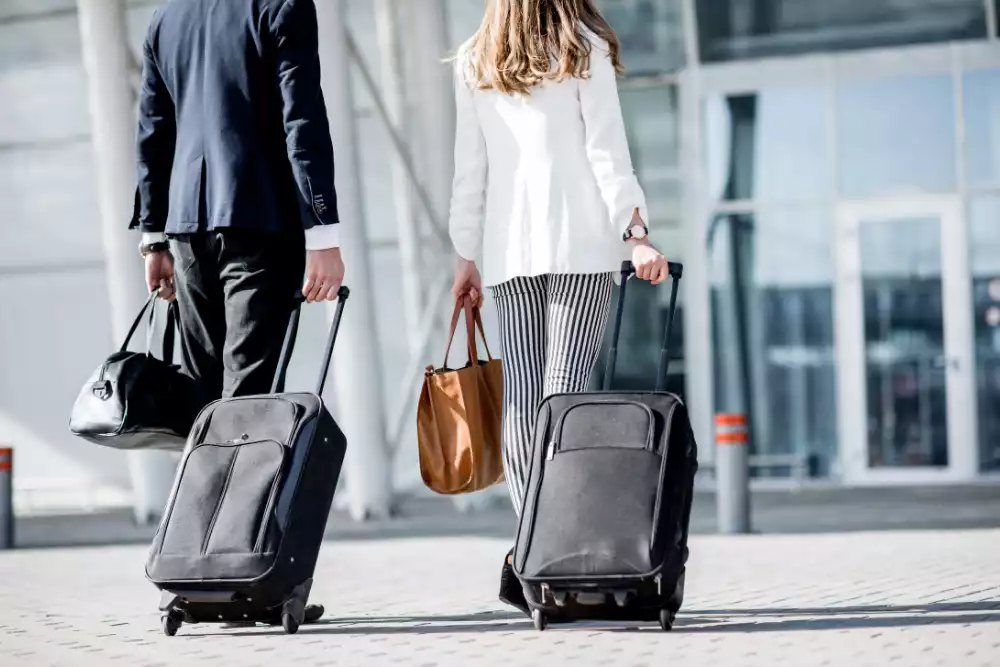 Business travel statistics show U.S. travelers took more than 450 million domestic business trips in 2018, and more than a million business trips are taken daily. Even though the worldwide pandemic has hit the travel and hospitality industries hard, the Global Business Travel Association reports that business travel costs are expected to run over $1 trillion by 2022.
>Employers have obligations under the Fair Labor Standards Act (FLSA) regarding pay for work travel. According to the Department of Labor (DOL), work travel time for nonexempt employees must be compensated, although home-to-work travel, or normal commuting, does not fall into this category. Exempt employees are paid their normal salary when traveling for work.
Business Travel Compensation Q & A
Question: Do we have to pay nonexempt employees for travel time?
Answer: Yes, the FLSA requires paying for travel time in most situations other than regular commute to work, as it's considered hours worked.
Question: Our construction supervisor drives to various worksites during his workday to talk to clients, direct the work of crews, and inspect equipment and projects. Do we have to pay him for his driving time?
Answer: Yes, that is described as "travel that is all in a day's work" by the DOL, and is counted as hours worked. Similarly, if an employee must travel for a special one-day assignment and returns the same day, that travel time is counted as hours worked and must be paid.
Question: We have employees who travel for their jobs and are away from home for days or weeks. Do we have to pay for their travel time?
Answer: Yes, travel for work involving overnight stay away from home is compensable when travel time falls outside of normal work hours.
Question: Do we have to pay our non-exempt employees for work performed during travel outside of normal work schedule?
Answer: Yes, employers must pay for any time employees perform work, including time spent working during travel outside of the normal work schedule. For example, an employee with a normal work schedule of 8 a.m. to 4:30 p.m. Monday through Friday who works on employer-directed tasks after 4:30 p.m. during weekend travel for work must be paid for any time worked after 4:30 p.m.
Considerations for Business Travel Time Compensation
Travel policy. It's important to have properly recorded time records when non-exempt employees are traveling for work, recorded in the workweek in which it occurred. A detailed, but user-friendly, travel policy is important for full compliance with FLSA and local regulations and includes definitions of types of travel time along with an outline of employees' responsibility for tracking travel time accurately.

Health risks. Human Resource Executive reminds employers that the Centers for Disease Control still discourages travel due to the increased risk of exposure it poses, and that there is legal risk to employers if employees are exposed to COVID-19 while traveling for work. Liabilities include worker's compensation claims if employees get sick during work travel, discrimination lawsuits if there's failure to accommodate a disability when requiring work travel and whistleblower retaliation lawsuits if employees bring up protected concerns about travel.

State laws. As always, be sure to check with your state's travel time laws, as some state laws differ from the FLSA.