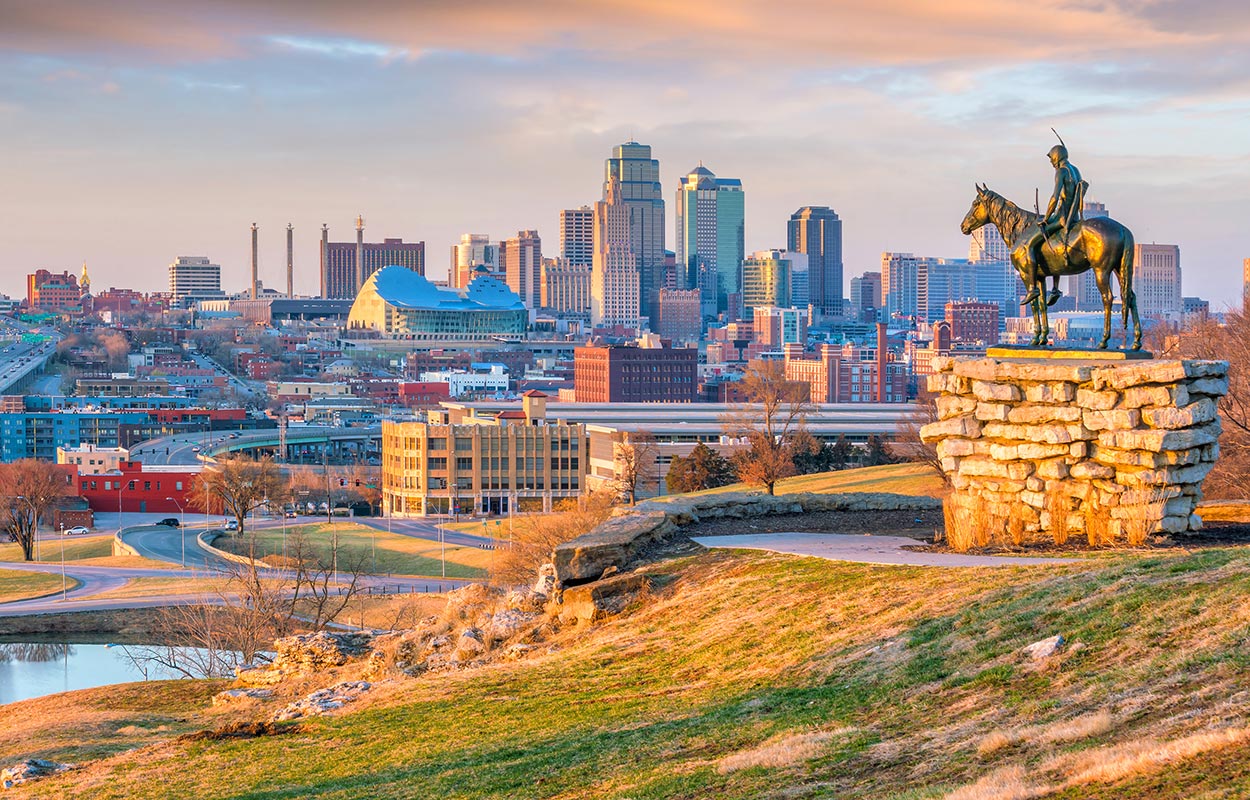 This weekend, everything will be shamrocks, leprechauns, and corned beef and cabbage as Kansas City celebrates the Irish with it's annual St. Patrick's Day Parade. The parade, in its 47th year, will be held this Sunday, March 17, beginning at 11 a.m., lasting for 3 hours, and will travel 1.3 miles south on Broadway Boulevard from Linwood Boulevard to 43rd Street. You can view a map of the parade route here.
The Kansas City St. Patrick's Day Parade is one of the largest in the country and features 100s of floats, food trucks and vendors, live music, and great attendance rates. In fact, last year, 200,000 spectators were expected at the festivities, and with full sun and temperatures in the 50s forecasted for this Sunday, the parade should have another great turnout. With the theme "Shamrocks & Shenanigans," we can't wait to see how the entries will have their floats decorated.
Special Guest
This year's St. Patrick's Day Parade Grand Marshal is actor Eric Stonestreet! Eric, a Kansas City, Kan. native, is best known for playing Cameron Tucker in the ABC sitcom Modern Family and even participated in the parade while a teenager in KC as Fizbo the Clown. Each year the Kansas City St. Patrick's Day Parade Committee bestows the honor of Grand Marshal upon one lucky person with great enthusiasm for our city, someone who exudes the "spirit of the Kansas City St. Patrick's Day Parade."
Road Closures
If you do plan to be out and about in the Midtown - Westport area the day of the parade, it's important to note some roads will close as early as 8:15 a.m. on Sunday.
In a news release, Kansas City Missouri police advised residents Broadway Boulevard will be closed from 31st Street to 47th Street starting at 9 a.m. Sunday and crossing Broadway is discouraged after that time.
The parade staging area, located on Linwood Boulevard from Main Street to Pennsylvania Avenue and Broadway Boulevard from 31st Street to Linwood Boulevard will close beginning at 8:15 a.m. through the end of the parade.
Further, if you have a vehicle parked in any of the listed areas above, Kansas City Police have stated it must be moved before 4 a.m. Sunday morning.
Irish Influence on Kansas City
While it may seem everyone is Irish on St. Patrick's Day, Kansas City is actually home to an estimated 250,000 residents, who say they are of true Irish descent. And even though we often hear of Irish immigrants who settled in Boston, New York or Chicago, from the late 1800s through the early 1900s, Kansas City housed the second largest group of Irish immigrants throughout the state of Missouri. Much of our city's flourishing culture can be traced back to these Irish immigrants.
In fact, one of the oldest Irish businesses in America is right here in Kansas City! The Flavin family, from County Kerry Ireland, opened Browne's Irish Marketplace, a small grocery store, in the front room of their Kansas City home back in 1887. The well-known store is still open today, run by Kerry Browne, a fourth generation Flavin Family.
As Kansas City's hometown PEO for more than 30 years, we are proud to celebrate our city's rich Irish heritage. From all of us at Axcet, whether you're Irish, or just Irish for a day, we wish you a happy (and safe) St. Patrick's Day.