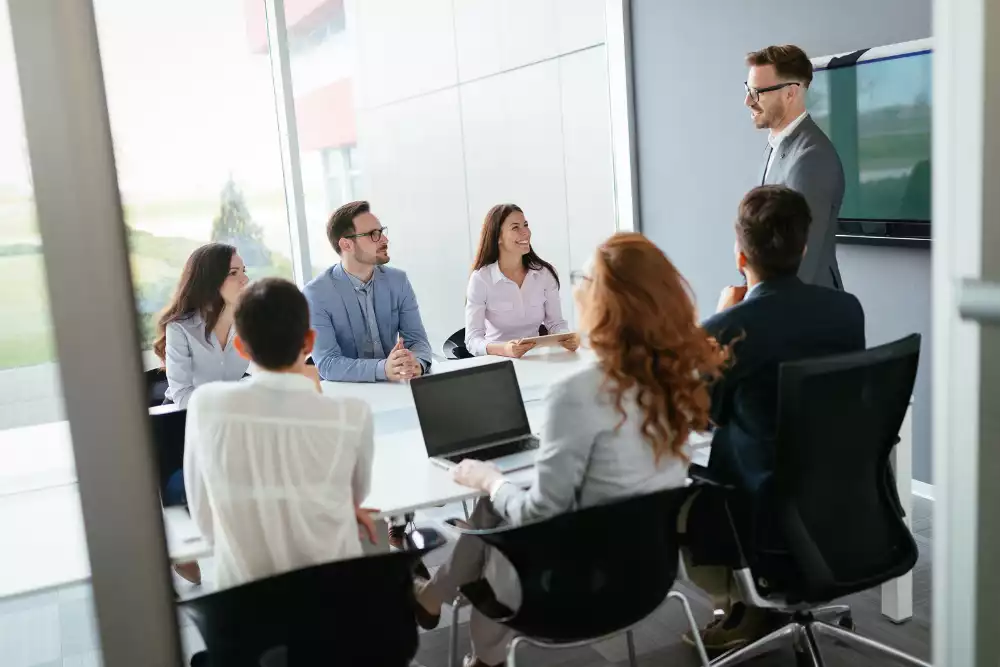 Your employees may not "speak" benefits. The fact that most people aren't fluent in the language complicates the annual open enrollment process, often making it hard for employees to translate the options you present to them. And, when employees have a hard time interpreting jargon and complex terminology, they are likely to feel intimidated and to wait until the last minute to make crucial decisions about their health coverage.
Eight Tips to Help Communicate Employee Benefits
A straightforward and comprehensive communications effort is necessary to help employees understand and choose the benefits options that best fit their personal needs. Plenty of tools and tactics exist to improve benefits communications. Small business owners, HR professionals, and managers can use these eight best employee communications practices to drive engagement in and adoption of benefits programs:
Create a written plan for employee benefits communications. Establish goals and objectives, taking into consideration your employees' needs and demographics, both of which can affect the way people want to receive communications and the kinds of benefits they will value most.
Gather employee feedback. During the planning process, establish an employee focus group to learn what these participants have found confusing in the past and what they have liked and disliked about communications during previous open enrollment periods. Ask what strategies and approaches might help them better understand the options being offered and what might motivate them to increase their engagement in learning about the company's benefits plans.
Get managers' input.

Because COVID-19's continuing threat still has many employees working from home, employers almost certainly will have to offer some level of virtual enrollment. However, managers may be able to provide insights – for example, employees' language barriers or lack of internet access at home – that might suggest a need for some in-person meetings. With this information, employers will have to decide how to mix virtual enrollment solutions with other resources to meet their employees' individualized needs and those of the company as a whole.



Managers also should be adequately informed so they can respond to enrollment-related questions from employees, including when enrollment is occurring, the benefits effective date, what happens to furloughed employees' benefits, and how to plan contributions would work if the company experiences an extended closure.
Communicate early. To be effective, your benefits enrollment process must start well before any forms are filled out. Using the approaches your focus group has said will be effective, start early to educate your employees about the options available to them and how they'll go about completing their enrollment. Provide the open enrollment timeline so they can add key dates to their calendars.
Use multiple channels. Successful communications might employ emails, employee newsletters, printed materials, personal or departmental meetings, snail mail, videos, webcasts, and other channels. Not all employees are paying attention to anyone or two communication vehicles, so you must not limit your outreach to just one or two conduits, either. Which of the many available channels you choose to use should hinge on your knowledge of your employee base and where they prefer to consume company-related information. Because employees need time to process the information and consider their options, build reminders and prompts into your plan to help workers stay on track with the enrollment timeline.
Provide meetings with a presenter who knows the plans. Normally, employees attend in-house meetings where the available plans, benefits options, and costs are presented. In these meetings, every employee has a chance to ask questions, learn from others' inquiries and get clarity on which plan best fits his or her own needs. While some companies may need to hold these meetings virtually until COVID-19 is no longer a factor, a fundamental essential remains: The presenters must thoroughly understand, be able to articulate, and be capable of clearly answering questions about the plans to assure that every employee can effectively compare the plans' details and costs and reach the right personal decision.

Note that it is acceptable to require every attendee to attend the meeting, whether it's held online or in person. For a day or two after the meeting, provide opportunities for employees to meet one-on-one with the presenter or someone else who can answer any remaining questions.
Offer incentives. People love freebies, and prizes or other incentives motivate employees not only to pay attention to your communications about benefits but also to participate and engage in learning about their options. You might, for example, arrange individual or group contests, send out quizzes or organize a scavenger hunt, with each activity offering an incentive for action – such as opening and responding to informational emails – you want employees to take.
Check how you've done. When the open enrollment process has concluded, pull the focus group back together to share perspectives on what worked well and what didn't. Consider using employee surveys and electronic feedback mechanisms to ask for employees' evaluations of the process. Identify areas for improvement and, while the process is fresh in your mind, adjust your communications plan accordingly.
If you work to translate benefits into a language your employee audience can understand, you'll find that most will engage in the open enrollment process, and you'll have reinforced the fact that management is listening and will respond to their needs. If you don't know where to start the planning process or would like assistance developing creative and engaging benefits enrollment communications, Axcet HR Solutions can help. Contact us today.