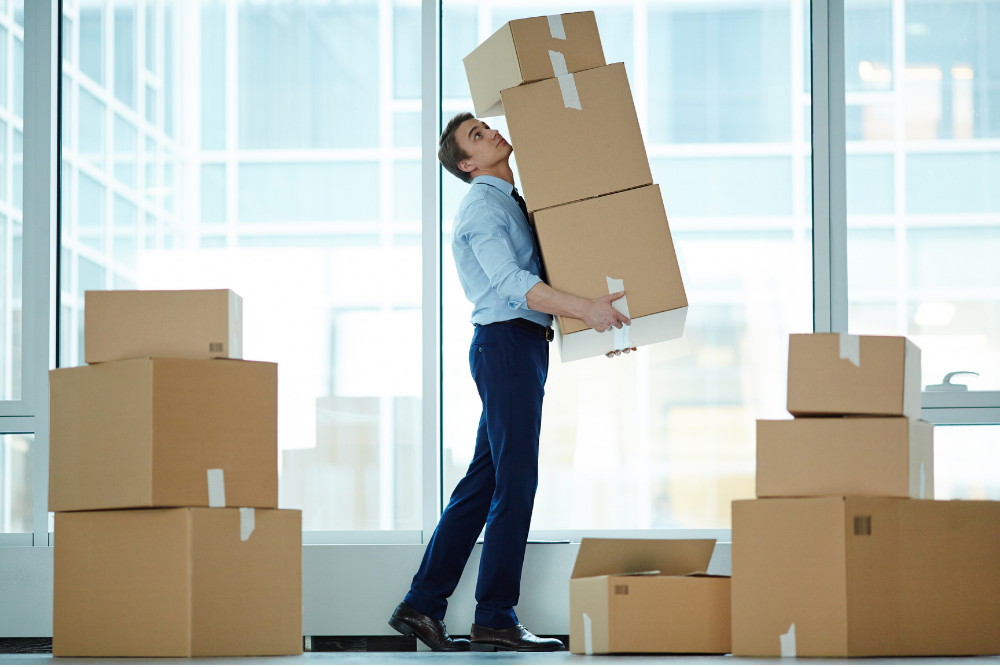 Whether you've outgrown your current space, need to scale down or have made the decision to move to a brand-new city, office relocations are exciting yet challenging. Regardless of the size of your business, adequate forethought and organization is a must to prevent added stress on your team and costly downtime. The goal behind every successful office move should be a streamlined process that allows your day-to-day business to resume like normal as quickly as possible.
Here are six helpful tips to ensure a happy and seamless transition to your new office space.
1. Plan in advance.
A standard office move requires a minimum of six months to adequately prepare for. That said, in large corporations, it's not unusual to start the planning process two full years in advance. Your team will thank you for providing adequate time to create a strategic moving plan that doesn't entail late nights and weekends. First on your planning agenda should be to set a moving date, secure a location and then create a relocation timeline with solid deadlines to accomplish everything on your moving checklist.
2. Notify employees.
An office relocation is a big deal for the entire team, not just the business owner, which is why it is crucial to notify your team as soon as you have a moving date and location secured. A notice period close to the six-month mark should provide ample time to allow employees to arrange for new travel routes and get involved with the moving process. Positive messaging and frequent, clear and concise communication will keep morale and excitement up. Businesses that delay notifying their employees to run the risk their team will find out from other people in the business community which can lead to poor employee engagement and mistrust.
3. Create a moving committee or appoint an office moving manager.
As with any large assignment, you'll achieve greater success if you divide and conquer. Many organizations will appoint one team member to manage the move, along with at least one representative from each department. The IT department will inevitably have a much more complicated moving checklist than the marketing department, and having an insider share that particular department's needs and potential difficulties will go a long way in ensuring a seamless transition. The department representative should be the liaison between their team and the moving manager/committee relaying concerns, sharing known obstacles and showing their team how to complete the task they are responsible for.
4. Determine your budget.
The costs associated with relocating a business extend well beyond the expense to physically move furniture, files and equipment and they accrue well before and after the actual moving day. One of the first goals of the moving manager should be to work directly with the business owner to establish a preliminary moving budget. Once the preliminary moving budget has been set, it is crucial to select an office moving company. As with a household move, you'll not only want to be certain you're receiving a fair price, but you'll want peace of mind you can rely on and trust your movers. Asking business contacts for recommendations, researching moving companies online and reading reviews can all be extremely helpful during the selection process.
5. Announce the move.
Design a creative marketing strategy to announce the move to your clients, vendors and business network. Your strategy should include multiple contact avenues to make certain it is seen by everyone in your contact database. Ideas include writing and mailing a letter, sending a postcard announcement, crafting email announcements, posting on social media, and designing banner images announcing the move to be placed on all social media channels and the homepage of your business' website. Plan on leaving the moving announcement posted online for up to six months to reach the low-frequency website and social media visitors.
6. Celebrate.
Moving is hard work and even the most well-organized move can cause stress. Once everyone is all set up, host a celebration for your staff to show them you appreciate their hard work. And once you've all settled in and the last box has been unpacked, you'll have the perfect opportunity to host a party to show off your new space and image to your existing clients and business contacts. If you're worried about an extravagant party budget after an expensive move, don't. A simple reception with drinks and hor's d' oeuvres is sufficient. After all, your brand-new office should take the center stage.