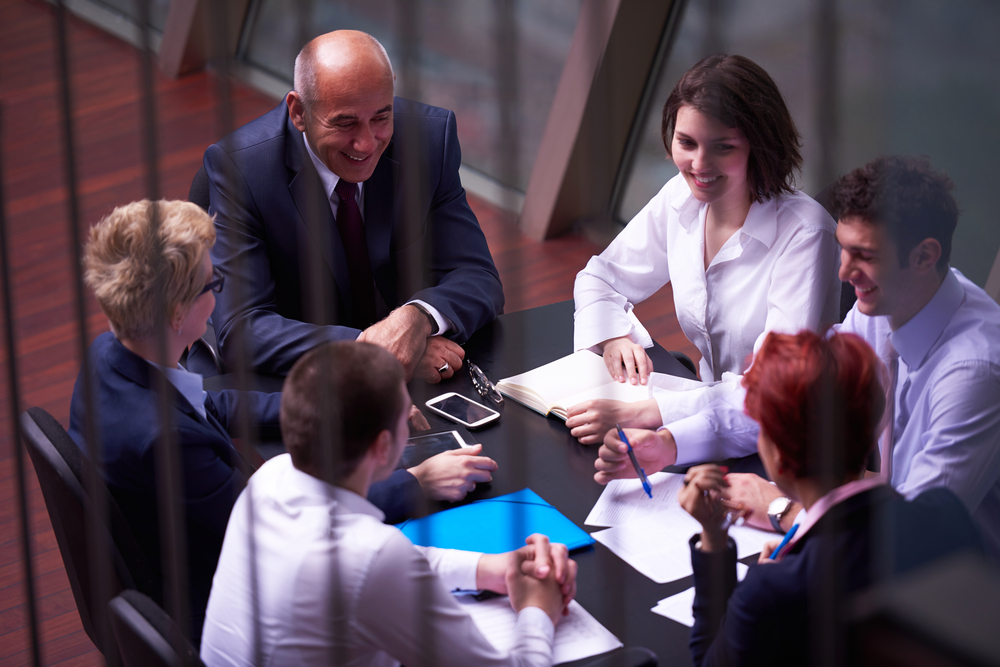 Smart business owners and managers use outsourcing as a growth tool. Outsourcing to professionals who have industry-specific business acumen you don't possess frees up your time to focus on income-generating activities – and typically saves money, too. One of the most common services smaller companies offload is human resources (HR), a mission-critical aspect of business that requires specialized expertise and daily attention.
Small and medium-sized businesses – companies with 10 to 250 employees – typically have limited staff or no personnel at all dedicated solely to HR. And they often lack the budget to hire enough qualified employees to cover the HR needs – from compliance and payroll to recruiting and training – their businesses face every day.
When your HR department, if it exists, is overwhelmed or lacks specialized knowledge, your company may run afoul of the law and end up facing hefty fines. That's another advantage to HR outsourcing: The third-party provider ensures legal and regulatory compliance, giving you peace of mind.
How to Decide if HR Outsourcing is Right for Your Business
When you start considering whether outsourcing HR might be right for your company, it's important to analyze how effectively HR is being delivered now and whether an outside partner could provide services such as employee benefits more cost-effectively. The answer may depend on the partner you choose. Is it Time for Your Company to Outsource HR? offers tips on how to decide if HR outsourcing is right for you and the four key attributes to look for in your HR outsourcing partner.
3 Types of HR Outsourcing
Once you decide to outsource HR, the next step will be to decide which model best meets your needs. You may choose to:
Outsource a single function, such as payroll;
Hire a third party to cover responsibilities for which your existing HR staff does not have capacity or expertise; or
Engage an outsourcing partner that will do it all, essentially serving as a full-service HR department.
After you select a model, there are multiple options for structuring the outsourced relationship – software-as-a-service, business-process outsourcing, single-source outsourcing, shared services, and professional employer organizations (PEOs).
Professional Employer Organizations
Business owners spend almost half their time working on payroll and employee management issues instead of business growth initiatives. And, they still may find it difficult to keep up with HR tasks like complying with employment laws and attracting and retaining talent. That's where a PEO can help. Companies that outsource HR to PEOs enjoy several advantages, including faster growth, increased compliance, administrative cost savings, better benefits packages, and lower turnover. Read here about the five signs that suggest it's time to partner with a PEO.
How to Determine Which HR Services to Outsource
A key advantage to HR outsourcing is that it can be tailored to meet your company's exact needs. You may choose to keep some HR functions in-house and offload those activities that are important to the company's operations but don't drive its strategic mission. These may include payroll, benefits administration, employee relations, workforce administration, and training – all of which can be outsourced to free up company leaders' time, reduce costs, and access technology and expertise. Read about the six most commonly outsourced HR services and functions.
Understanding HR Outsourcing Agreements
At the core of every mutually beneficial outsourcing relationship is a sound contractual agreement. Structuring the relationship between a company and an outside provider can help ensure long-term success by aligning the HR partner's expertise with the client's business imperatives. A well-designed HR outsourcing agreement addresses the following six key items: terms (length of the agreement, among other things), the scope of services, pricing, service level, exit strategy, and other contractual terms. Learn about the six components of a strong outsourcing relationship.
Shifting HR Services to a New HR Service Provider
After the agreement is in place, the shift of HR services begins. Setting clear expectations and deadlines in a thorough transition plan will help ensure a smooth process. The customer and the HR outsourcing partner should work together to achieve the business benefits the relationship promises, from cost savings, improved compliance, and more competitive employee benefits, to increased efficiencies, access to specialized HR skills, and greater knowledge of ever-changing regulations that affect your business.
Your company and the HR provider should regularly evaluate whether desired outcomes are being achieved. Establishing specific goals for the transition of HR services to an outsource partner will set the stage for a successful long-term relationship.