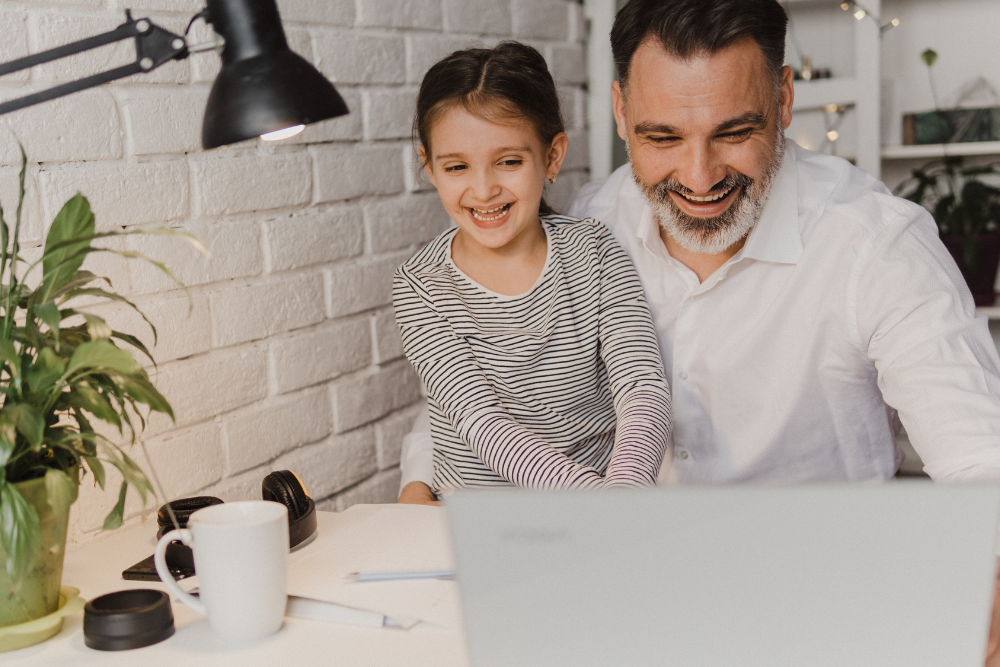 The COVID-19 pandemic has disrupted life for everyone. But the changes may be particularly upsetting for working parents, who are juggling job and family responsibilities at a whole new level.
Many employees still are working remotely, which is both a help and a hindrance if they have children. Parents who have the option of working from home are fortunate in that they can be with their youngsters. But working from home also presents challenges. With many schools and child care facilities still closed or on hybrid schedules, the lines between personal time and work hours are blurred for employees with kids.
Unless their at-home children are old enough to be self-sufficient, working parents likely are helping with homework and figuring out kids' school-related technology issues during work hours and participating in virtual calls while children loudly vie for their attention.
Small business owners who help ease pandemic-related anxieties for working parents will relieve these employees' stress and engender their loyalty. As the nation continues to slog through the pandemic, creativity, flexibility and time off are among the ways employers can unburden their most valuable resource.
Be flexible
The pandemic has proven that, in times of crisis, it pays to be flexible. Companies of all sizes have had to reimagine their businesses. In many cases, that has led to remote work arrangements and flexible schedules.
It also has meant abandoning pre-pandemic ideas of acceptable professional behaviors. As examples, dogs barking or children playing in the background during a virtual meeting are no longer taboo.
Because business is anything but usual right now, employers should continue embracing or consider offering flexible options such as:
Work-from-home policies

Schedules outside the 9-to-5 "norm"

Condensed work weeks

Staggered shifts

Job sharing
Employers who provide work-at-home flexibility are finding there's an unexpected payback. In a recent survey by human resources consulting firm Mercer, 94 percent of employers said that, with employees working away from the office, productivity either stayed the same as it was before COVID-19 or increased.
Offer leave
Sometimes flexibility is not enough. What might be most helpful to working parents at some point is paid time off. Consider implementing COVID-related leave policies. If your company can afford it, paying for employees to take time off during the pandemic can result in improved focus, satisfaction and productivity levels when they return to work.
Remind employees of the benefits they already are entitled to under local, state and federal laws, as well. For example, the Families First Coronavirus Response Act allows parents who work for companies with 50 - 499 employees to take up to 12 weeks of family and medical leave if schools or child care centers are closed due to the pandemic. The Act also ensures these parents can't be fired because they took that time off.
Provide support
Employers also can help by:
Covering all of or some child care costs for employees – an expense that could yield a corporate tax break

Offering onsite child care at workplaces that have reopened – another benefit that may qualify employers for tax credits

Connecting employees to resources such as available child care options or tutoring help

Helping to pay for such services by reallocating funds intended for team-building activities, office remodels, holiday parties or other now-delayed events

Reminding employees about (and possibly adding to) flexible spending accounts or other funds available to offset unexpected, pandemic-induced expenses

Starting or strengthening employee assistance programs that can connect workers with mental health support

Offering virtual peer support groups that allow employees who face similar pandemic-related circumstances to share their situations and encourage each other
Employees – and especially working parents – need employer support now more than ever. Companies who come through for them will be rewarded with increased employee loyalty and productivity.