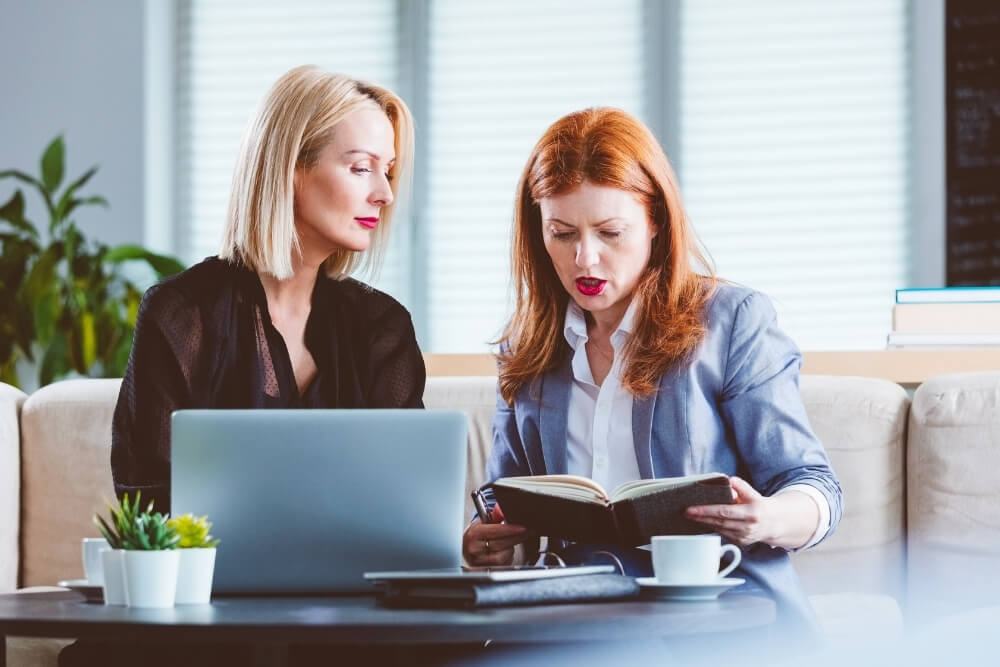 As millions of American workers prepare to go back to the office or already have, much of the discussion in the human resources world centers around how to ease the transition. What many small and mid-sized business owners are overlooking is the need for a new workplace planning strategy altogether.
Business leadership and employees alike have never experienced anything like the disruption of the COVID-19 pandemic. From some businesses having to temporarily close to others suddenly needing to move staff from in office to work from home, smaller companies will be feeling the effects of coronavirus mitigation efforts for years to come.
Small Companies Have a Workplace Planning Partner in Axcet HR Solutions
Workplace planning is challenging even when not dealing with a large-scale pandemic at the same time. The process typically involves several of the following steps:
Identify worker skill gaps

Chart a course to put the company into growth mode

Adjust the organizational reporting chart

Restructure some positions to help close skill gaps

Determine an appropriate set of key performance indicators

Create job descriptions tailored towards closing skill gaps in future hiring

Analyze current pay matrix

Determine whether current employees align with the company vision
This process can be time-consuming and overwhelming for businesses with limited resources and human capital. Axcet HR Solutions has provided workplace planning services to small and mid-sized businesses in the Kansas City area for 33 years. We want to see our friends and neighbors recover from the pandemic and thrive moving forward. Workplace planning is more important now than ever.
Start with an Assessment of the Way Things Are Right Now
Running a Human Resources department has never been more challenging, no matter what the size of the company. The disruption of the pandemic along with growing social movements have highlighted the need for change in many areas. Here is a partial list of the challenges facing HR departments of smaller businesses based on our experience with clients:
Implementing new policies to allow for a remote workforce

A sharper focus on diversity and inclusion efforts

Implement better technologies that improve employee efficiency and ability to work from home

Encourage tolerance of all people regardless of race, nationality, religion, gender preference, and other identifying characteristics

Repair of any damage to brand image due to pandemic containment efforts such as layoffs or offering limited services

Create a better employee experience for people in all departments

Determine processes to put in place to facilitate a safe environment for employees to return to

Reconsider the onboarding experience with so many people working from home and in different geographic locations across the country

Redefine the workweek and workday in hybrid office environments

Consider implementation of new tools that allow the company to scale without increasing hiring and other overhead expenses
Right now, many smaller companies must focus on the immediate aftereffects of disruption caused by the pandemic. These businesses do not have the time or resources to consider, much less implement, a new strategic plan that navigates the complexities of a post-pandemic workforce. By partnering with Axcet, small and mid-sized business owners in the Kansas City area can focus on the day-to-day operations of the company while Axcet creates a future success plan.
The Need for Competitive Analysis of the Business and Industry
Succeeding in business has never been easy, and the pandemic has only magnified the difficulty. Emerging from the disruption of the past 18 months and coming out ahead starts with consideration of current challenges and proceeds to an analysis of the current competitive landscape. The most effective analysis goes beyond what the immediate competition is doing and considers factors such as the following:
Performance of suppliers

Upstarts that have launched during the pandemic

Current areas of academic research that impacts the industry

Projects under consideration from venture capitalists specializing in the same industry

The efficiency of outsourcing certain tasks and how to go about it

Tactics used by competitors with lower costs, greater profits, or higher customer satisfaction
One mistake we see smaller companies make repeatedly is undertaking a competitive analysis and assuming that is enough for them to perform on par with or better than the competition. What they fail to consider is that competitors will seek to improve their performance as well. An effective competitive analysis accounts for this reality by outlining the strategy to keep pace with and eventually outperform the competition.
The Most Effective Workplace Planning Strategy Starts with Vision
Workplace planning would be much simpler if businesses had the luxury of knowing the future. Since that is impossible, the next best thing is to start the process by identifying and incorporating the company vision and then working on the details to support it.
While this sounds like a commonsense approach, it can be both painful and liberating. Small and mid-sized businesses often discover that projects leadership considered important do not contribute to meeting the company vision in any way. In short, employees are merely working, not working towards anything substantial. This is the point in the process where goals that would be nice to reach but not essential lose their priority, especially when they take valuable dollars from a limited budget.
Change Management Plans Typically Face Resistance
After all the upheaval the pandemic has brought to people's lives, the last thing many business leaders want to deal with is more change. However, a post-pandemic workforce requires true transformational change even when it means something as difficult as changing the leadership structure or letting go of underperforming employees.
Axcet HR Solutions understands these are not easy decisions to make. We interview clients and spend time observing business culture to give us an adequate background to drive our recommendations. The choice of whether to implement our suggestions and when to do so always remains with the client.
Because we do not have a stake in certain outcomes and are not involved in the daily operations of our clients, our experienced HR staff takes a big picture approach to workplace planning. We invite owners of smaller companies to learn more about our strategic planning and other HR support services by requesting a consultation with Axcet today. Although these remain challenging times, working with a certified professional employer organization relieves the stress while shifting the focus to a brighter future.
Related Reading
Answers to the Top Eight COVID Accommodation Questions
How Employee Mental Health During the Pandemic Impacts Employers