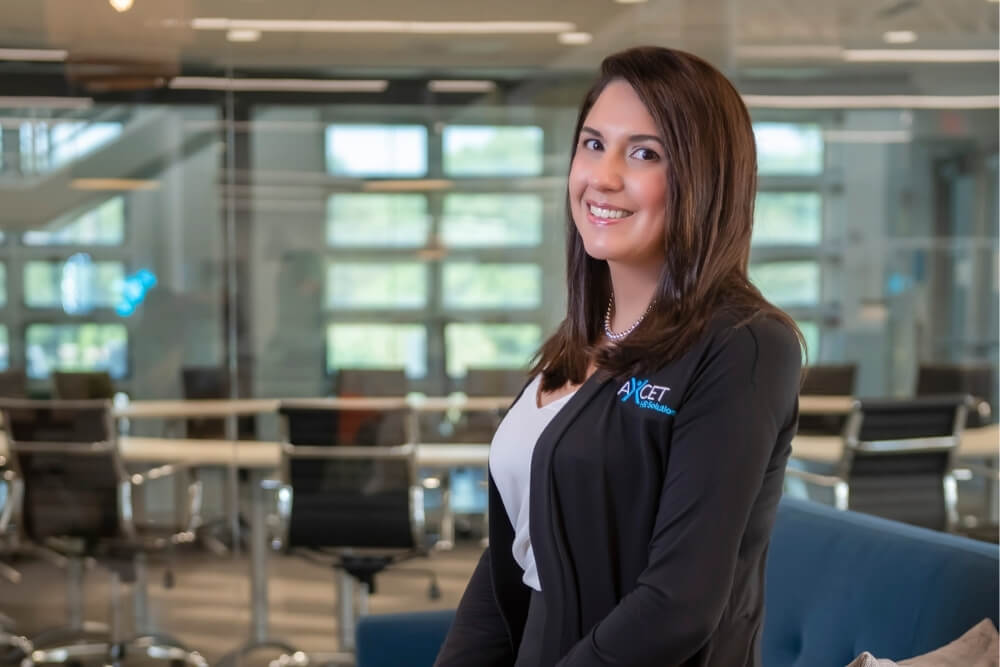 Managing human resource responsibilities can be time-consuming and expensive for any company, but the burden falls especially hard on small businesses. With fewer employees to divide the workload and fewer financial resources to draw on, small business owners can feel like the company is drowning in day-to-day HR tasks. Smaller companies cannot ignore tasks such as employee benefits enrollment and compliance issues yet spending time on them does not contribute to revenue growth.
HR consulting services for small business relieves companies of administrative duties and frees up time to pursue revenue-generating tasks. Small business owners who do not understand the value of outsourcing human resources functions sometimes dismiss the idea as something that would cost the company more money. The reality is that HR outsourcing provides an average return on investment (ROI) of over 27% each year. Here are four ways outsourced HR can help small businesses grow.
Sharper Focus on Business Growth and Strategy
Keeping all HR services in-house does nothing to help businesses expand into new territories, develop a new product, or increase market share. Even though these are the primary reasons most companies are in business, smaller businesses often must forgo them to focus on compliance and other HR issues. Having an onsite HR staff increases company overhead expenses because it requires more office space and the need to invest in additional equipment such as computers.
Axcet HR Solutions is a professional employer organization (PEO) in Kansas City that acts as a co-employer for small business clients. By shifting HR work to us, businesses in the Kansas City metropolitan area are free to focus on core business functions. They receive the expertise of seasoned and certified HR professionals without having to pay the salary and benefits the market demands.
Outsourced Risk Management Services Offer Greater Protection for Small Businesses
Anyone who has been in business for even a short time understands that government regulations are becoming increasingly more complex. Regulations also change frequently and can be challenging to track. Without the people and resources to devote to compliance issues, small businesses face significant legal liability. The government, clients, or employees could sue the company for non-compliance even when its staff was not aware they were doing anything wrong.
As one of the top HR consulting firms in Kansas City, it is our job at Axcet to stay on top of federal, state, and local regulations that impact our clients. Our risk management solutions team includes access to a safety team that consists of an experienced claims manager, safety and health consultant, and a risk manager. The risk management teams work with clients to identify potential safety risks and compliance violations to determine best practices to implement moving forward.
Reduced Rates of Employee Turnover
In September 2019, the National Association of Professional Employer Organizations (NAPEO) conducted research using data from the United States Bureau of Labor Statistics (BLS), comparing turnover rates of companies that did and did not use a PEO.
After completing its research, NAPEO concluded that organizations using HR consulting services for small business had a turnover rate 19.6% less than those that kept all HR functions in-house. Voluntary resignations made up 10.5% of the figure while involuntary terminations accounted for 9.1% of departures from small businesses during 2018 and 2019. Other findings published by NAPEO from this survey included:
PEO clients enjoy higher rates of business revenue growth at 13.5% annually compared to 8.5% for non-PEO clients.

PEO clients experienced a 5.6% increase in the number of employees while non-PEO clients only grew their workforce by 1.4% annually.

Once they become a client of a PEO, it is common for small businesses to add or improve benefits such as health insurance, voluntary benefits and retirement plans. We have found this to be true of our clients at Axcet as well. As a co-employer representing multiple companies, Axcet has the power to

negotiate for the most comprehensive employee benefits

at affordable rates.
Compared to their non-PEO counterparts, PEO clients expressed less concern about employee relations

, onboarding, retaining and motivating

employees thanks to the support of their PEO.
Workers' Compensation and Unemployment Claims Management
Managing workers' compensation claims requires the work of multiple employees and access to numerous resources. Axcet HR Solutions removes this burden from small employers by offering the following services:
Accident compensability and fraud investigation

Claims cost management

Dedicated claims management team working in-house at Axcet

Injury management consulting and protocols

Litigation management

Management of medical providers

Return-to-work policy and procedure development

Substance abuse policy and procedure development
Navigating unemployment claims can be overwhelming for small employers. Axcet assists clients with unemployment claims processing, filing appeals and pre-trial preparation for unemployment appeals cases. While we understand that employers want to do right by their employees, we also know that not all unemployment claims are legitimate. Detecting and fighting fraudulent claims can save organizations thousands of dollars each year.
Request a Consultation with Axcet HR Solutions Today
Axcet has served the HR administrative needs of the Kansas City small business community since 1988. As a is a Certified PEO, businesses have peace of mind knowing we have met the stringent requirements of the Internal Revenue Service (IRS) to earn this designation. Axcet is among less than 10% of PEOs in the country the IRS recognizes as an organization that operates with integrity, has proven experience and a consistent record of financial stability.
We serve small businesses that employ fewer than 250 people with our most typical client having 10 to 99 employees. To learn more about Axcet's services, please contact us to schedule a consultation.
Related Reading
PEO vs. HRO: Which Outsourcing Option is Right for Your Business?
Top Benefits of Outsourcing HR to a PEO
In-House vs. Outsourced HR: Which is Right for Your Business?