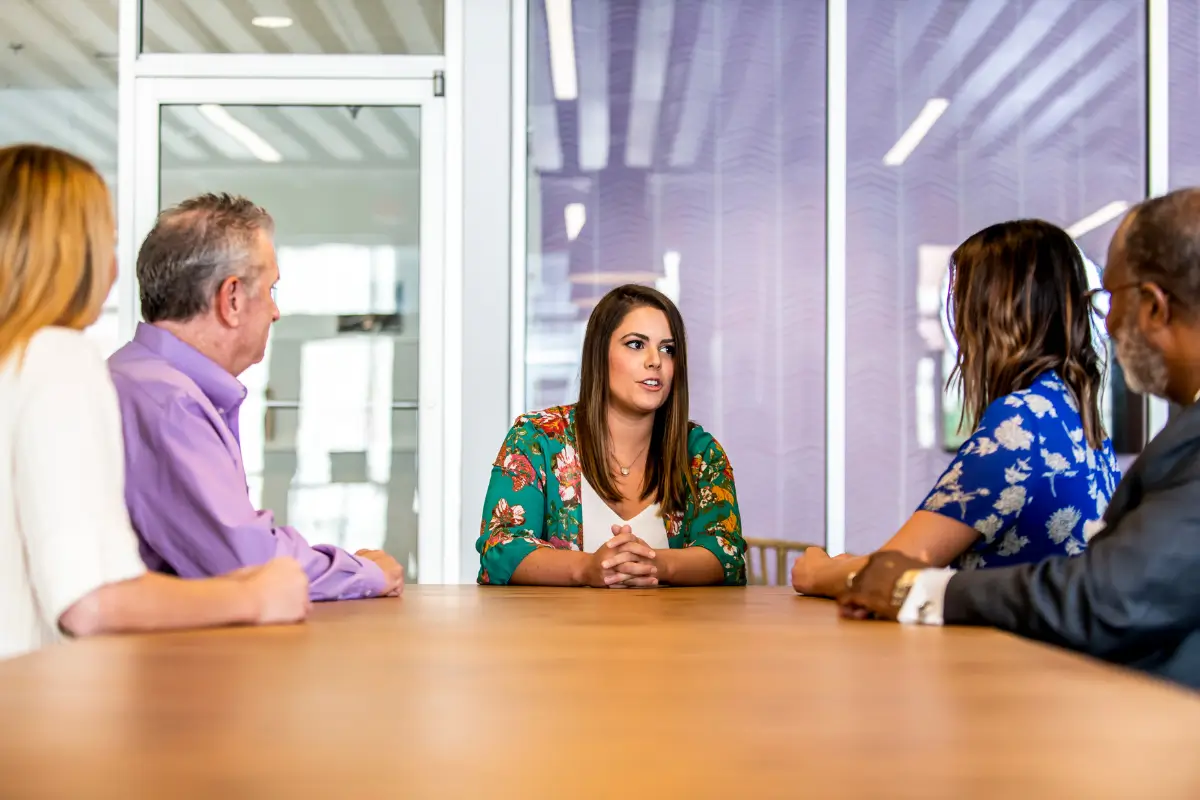 After the historic overturning of Roe v. Wade, the path for small businesses that wish to legally support abortion access for their employees – about half of whom probably are women – is not clear cut. Some state laws have changed as a result of the Supreme Court's decision; others likely will change as legislators and voters grapple with this complicated issue.
At present, here's what small business leaders should know as corporate America adapts to a post-Roe world.
RELATED: Is it Legal to Fire a Pregnant Employee? >>
Table of Contents
1. Dobbs v. Jackson Overturns Roe v. Wade
Dobbs v. Jackson Overturns Roe v. Wade
The Supreme Court's June 24, 2022, Dobbs v. Jackson decision did not outlaw abortion nationwide, but it did revoke a constitutional right to the procedure that Roe v. Wade previously affirmed. The decision opened the door for states to pass stricter abortion laws. Several states have done just that since the landmark ruling. Ultimately, abortion bans are expected in about half of U.S. states.
State Abortion Laws
Such a ban has already taken effect in Missouri – the first state to activate its trigger law after the fall of Roe. Abortion is now banned in Missouri after eight weeks of gestation with the only exceptions being medical emergencies and to save the mother's life. The state's abortion stance is considered one of the strictest in the country.
Across the state line in Kansas, the law allows abortion up to 22 weeks of pregnancy. On August 2, voters there rejected an effort to remove state constitutional abortion protections in the first post-Roe referendum on abortion rights.
Locally based PEO, Axcet HR Solutions helps Kansas and Missouri small businesses unpack legal issues such as these.
Varying state abortion access laws create potential compliance issues for employer-sponsored health insurance plans as they relate to federal discrimination statutes like the Americans with Disabilities Act, Title VII and the Pregnancy Discrimination Act. Employers in states with recently enacted abortion laws also must consider implications involving federally mandated employee leave requirements – such as those afforded under the Family Medical Leave Act – as well as employee confidentiality, free speech concerns and data and privacy laws.
What Employers Can Do
Dozens of large companies have announced plans to cover costs for employees who must travel out of state to receive an abortion. And, while industry experts expect every major insurance carrier/third-party administrator to offer optional coverage for necessary travel expenses as an add-on to existing medical coverage, limitations may apply.
Traditional medical plans can provide coverage for abortion care and associated travel costs to the extent allowed under applicable federal or state legislation. State laws on abortion coverage for private insurance plans vary significantly, so employers with locations in multiple states must navigate a patchwork of rules depending on where covered employees and dependents live, work and receive health care.
RELATED: Ending the SHEcession Benefits Women and Businesses Alike >>
Some states may try to legally block such provisions. Whether your employees can access abortions through your insurance depends mostly on their medical benefits package and whether your small business offers self-funded or fully insured plans.
Self-Funded Plan Considerations

For employers with self-insured plans, the Employee Retirement Income Security Act (ERISA) prohibits states from adopting requirements that "relate to" employer-funded health plans. These plans likely preempt state laws that limit insurance coverage for abortion care and travel reimbursement.

So, self-insured employers may have more latitude when it comes to providing abortion assistance in states with restrictive laws, but legal experts anticipate future litigation on the ERISA preemption and state regulation issues – particularly for employers who provide benefits for employees who must travel to another state for an abortion.
Fully Insured Plan Considerations

Employers with fully insured health plans, on the other hand, are subject to state insurance laws, including some that could dictate whether or not policies may cover out-of-state travel expenses associated with obtaining an abortion.
RELATED: Self-Funded Health Insurance May Cost More Than it Saves >>
Under federal law, an employer may choose to provide health care benefits for abortion-related services as long as the company follows Equal Employment Opportunity Commission guidance stipulating it does so "in the same manner and to the same degree as it covers other medical conditions."
The Dobbs decision creates assorted legal and administrative complexities for small businesses and their health plans. The situation is fluid, and questions remain about whether employers can provide medical insurance benefits to employees seeking abortions. Some states, including Missouri, have threatened to prosecute anyone who "aids or abets" abortion seekers – just one of many legal risks that exist in a post-Roe climate.
Business leaders who want to provide benefits that facilitate abortion care for their employees should consult Axcet HR Solutions or legal counsel to mitigate resulting liabilities and avoid non-compliance penalties.