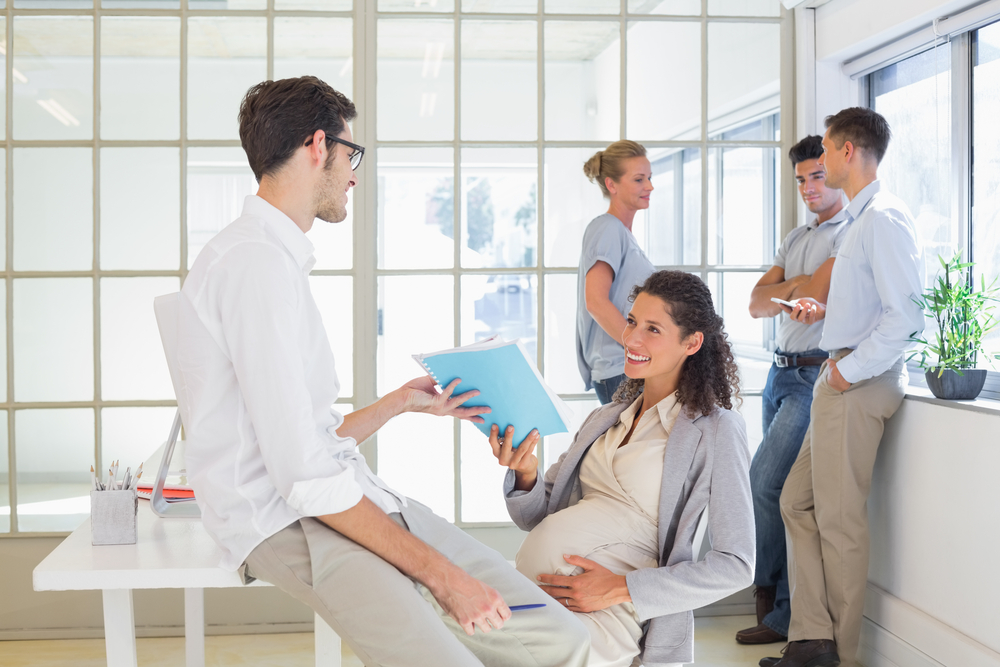 Terminating an employee is never an easy situation, and it can cause just as much stress and hardship for the employer as the employee. Further, when not handled correctly, it can lead to potential legal issues, including allegations of discrimination or retaliation, especially if the employee is in a protected class, like a pregnant woman. Yet sometimes, firing an underperforming employee may be the best option for the success of your business.
Question: Is it Legal To Fire a Pregnant Employee?
One of our experienced HR Consultants, Cori McClish, was recently asked to share her expertise on this topic. A client asked, "Is it legal to fire an underperforming employee who just announced she is pregnant? If so, what is the best way to go about it to avoid legal repercussions?"
Answer: Yes and No
While it is legal to terminate a pregnant employee, you cannot do so simply because she is pregnant. According to the Equal Employment Opportunity Commission (EEOC), under the Pregnancy Discrimination Act (PDA) of 1978, employers with 15 or more employees are not allowed to discriminate against an employee if they:
are pregnant;

were pregnant;

could become pregnant or intend to become pregnant;

have a medical condition related to pregnancy; or

had an abortion or are considering an abortion.
This means it's against the law for applicable employers to fire, demote, reject a promotion or refuse to hire a woman for any of the above reasons. Yet it still happens. Between 2010 and 2015, 31,000 pregnancy discrimination charges were filed with the EEOC, and the number of charges continues to remain relatively unchanged year-to-year.
Further, pregnant employees may have additional rights under the Americans with Disabilities Act (ADA) and the Family and Medical Leave Act (FMLA). In 2008, the ADA was amended to require employers to provide necessary accommodations to pregnant women with certain pregnancy-related conditions that could qualify as disabilities.
But sometimes despite your best efforts to turn a worker's performance around, the time comes when the employment relationship must come to an end. Firing an employee should always be taken very seriously, with the groundwork being laid well before the termination, and even more so when that employee is pregnant. To avoid a possible pregnancy discrimination lawsuit, company policies and federal and state laws should be followed, with everything being documented along the way.
Related: How to Terminate a Remote Employee >>
Conclusion
While you can fire an employee who is pregnant, you cannot fire her because of the fact she is pregnant. As an employer, you must be able to clearly show the employee was terminated for a reason completely unrelated to the pregnancy. This is why following company policies and documentation is a must, in addition to giving the employee an opportunity to improve.
While terminating any employee can be risky, when the employee in question is in a protected class, the situation becomes even more sticky. By enlisting the help of an experienced HR team, knowledgeable and up-to-date on all federal, state, and local laws, you can gain peace of mind in situations like these, and receive expert guidance along the way.
Related: Terminating an Employee Without Warning >>
No Legal Advice
The information and materials on this site are provided for informational purposes only. They do not necessarily represent the position or opinions of Axcet HR Solutions or its employees, and they do not constitute legal advice. You should consult with a qualified lawyer of your choice who is familiar with all of the facts of your situation before making a decision about any legal matter.