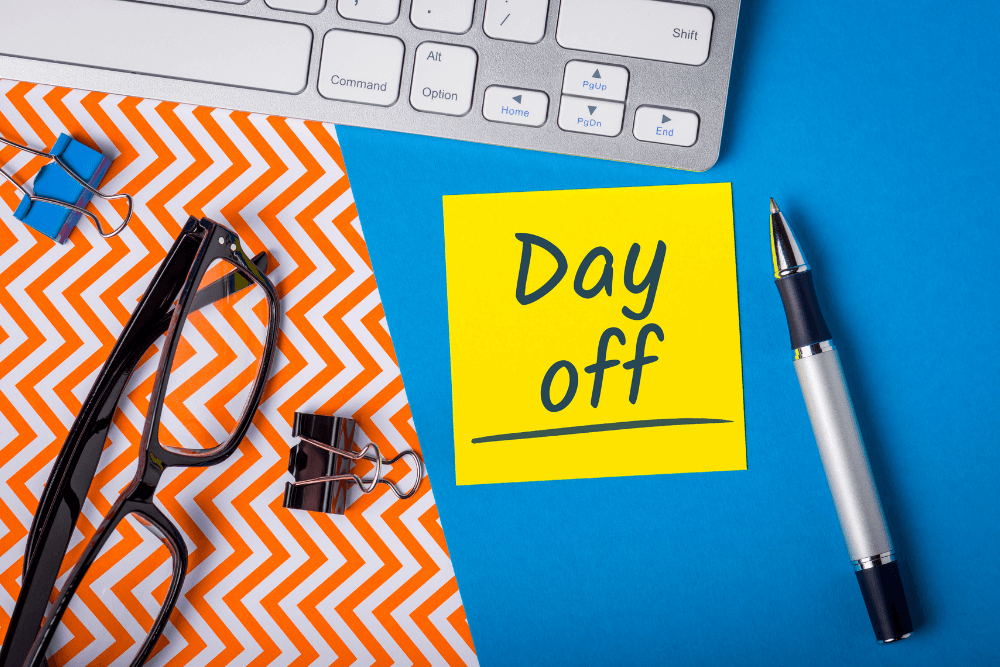 Offering a floating holiday as part of a benefits package is one option small business owners have to attract top talent. However, floating holiday pay isn't right for every company if it already offers paid time off (PTO) or separate sick time and vacation pay. Like all potential benefits, companies must run a cost-benefit analysis to determine if offering one or more floating days makes sense from a fiscal and employee satisfaction viewpoint.
What is a Floating Holiday and How Does It Support Diversity and Inclusion?
A floating holiday is an additional paid day that employees can take away from work. This benefit option allows employees to choose one or more days in a calendar year to request off work at their own discretion. For example, a person who doesn't celebrate traditional American holidays could take an alternative day off and receive floating holiday pay. This benefit helps to support diversity and inclusion by recognizing the importance of other cultural traditions and can improve morale around the office.
Other Benefits of Offering Floating Holiday Pay
Employers are not subject to any mandates that require them to offer floating holidays, but they may want to consider doing so based on these benefits.
Companies that don't close for holidays such as the birthday of Dr. Martin Luther King, Jr. or Veteran's Day can provide employees who want to take those days off with an option to do so without using vacation time.
Employees can add a floating holiday to other scheduled time off to extend vacation time.
Floating holidays make it possible for employees to preserve their PTO hours to use for the care of a sick child or other personal needs.
Most employees appreciate the flexibility of floating holidays to pursue their own interests such as volunteering in the community. Having this option available can help to create a more favorable impression of the employer.
Possible Disadvantages of Allowing Floating Holidays
Perceived fairness is something employers always need to consider carefully before introducing any new benefit. For example, several employees may want to use their floating day for the day before or after an officially recognized holiday. That may not be possible for companies that require daily staff coverage, resulting in employees in one department needing to stagger their additional time off to meet business needs.
Companies that decide to implement floating holiday pay need to develop an equitable system to determine who gets first priority to use them if multiple people request the same day off. Another potential downside to offering this benefit is that some states require employers to pay unused floating holiday time when an employee terminates with the company under certain circumstances.
Employer Considerations Before Implementing Floating Holiday Pay
Taking the floating holiday process from idea to implementation requires a careful review of several factors to ensure the policy is right for everyone involved. Below are the top questions employers face when determining how, when, and if the company should provide floating holidays.
How many floating days should each employee receive? Employers also need to decide how to fairly distribute floating holidays with new employees according to their start date.
Does the employee have to use floating holidays the same calendar year or can they carry over to the next year and accumulate? While each employer is free to set its own policy, they may want to avoid allowing employees to carry floating holidays over for several years and then add them to PTO for extended time off. The easiest way around this problem is to require employees to use their floating holidays the same year of issue. Another solution is to agree to pay unused days out at termination to avoid paying for an extended time away from work combining PTO and floating holidays.
Are there restrictions on when employees can use floating holidays? Some employers are completely flexible on when workers use this benefit while others limit it to certain days. The employee's birthday and official but non-paid holidays are common examples when the employer decides to offer floating holidays only at certain times.
What is the best way to establish floating holidays in the payroll system? Payroll representatives will need to adjust the current time and attendance system to include floating holidays along with sick time, vacation time, or general PTO. Department managers also need to track each employee's time away from work in every category to ensure nobody abuses the system and that employees know how much time they have available.
What will the procedure be for employees to request floating holiday pay? Businesses need to establish a policy regarding how many days in advance employees need to request to use a floating holiday and whether they need verbal or written approval from their manager.
Above all, employers must remember that fairness and consistency are key to receiving employee buy-in on floating holiday pay procedures.
Avoiding Confusion Between Floating Holidays and PTO
Understanding the difference between these two benefits can be tricky for human resources representatives to explain to employees. Floating holidays fall somewhere between an actual observed holiday and PTO. Companies that do not require employees to use their floating days for any specific event would need to pay out unused days upon employee termination. They would not need to do this if company policy ties floating days to holidays such as Christmas Eve or the day after Thanksgiving.
After going through the advantages, disadvantages, and considerations of offering floating holiday pay, the next step is to put the new policy in writing to communicate it to employees. Employers should allow adequate time for employees to ask questions to ensure company-wide understanding of the new policy.