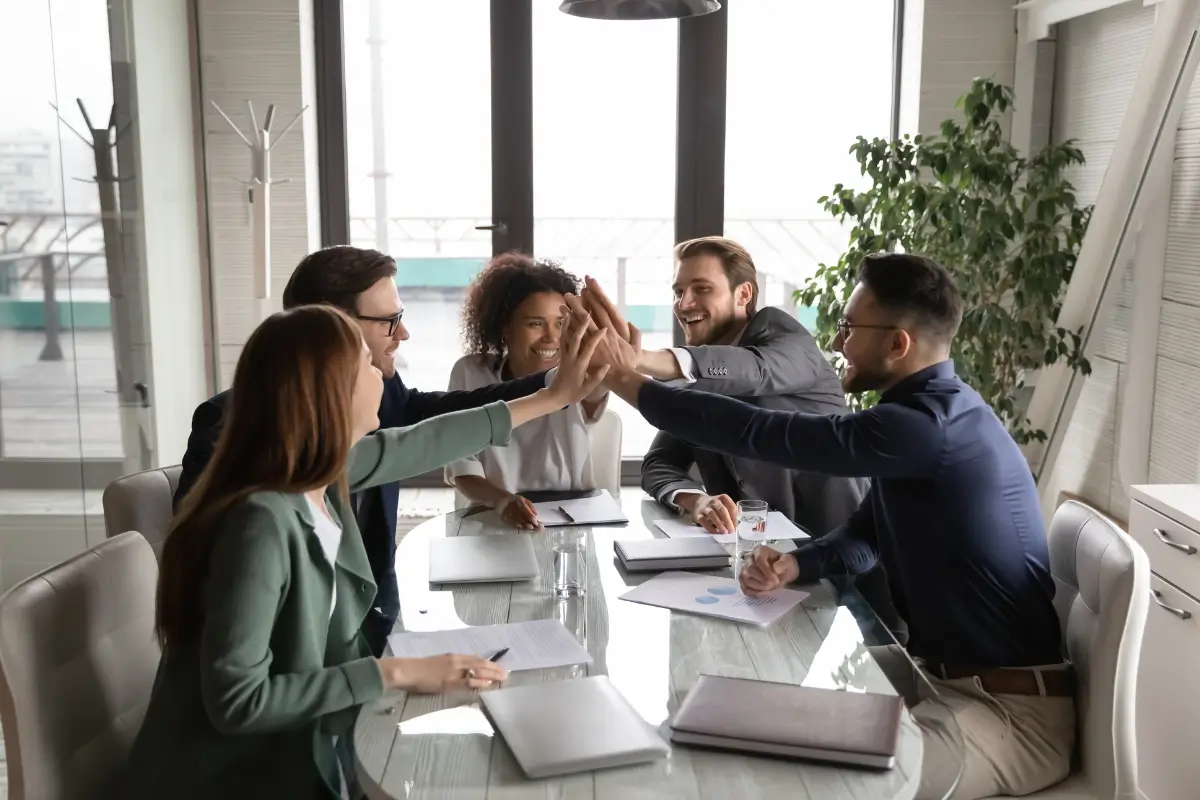 The race to attract and retain employees amid a tight labor market is intense. Jobs are plentiful. Employees have more options than ever. And turnover is expensive.
So, it pays off to engender loyalty in new hires and tenured workers alike. Improving engagement levels is one of the best ways to keep your team intact.
Employee engagement a powerful tool for small businesses working to create competitive advantages and sustained success.
The bad news is that, as of mid-2021, only 36% of employees are engaged with their work, according to Gallup. The good news is that there are cost-effective ways employers can increase engagement.
RELATED: What is Employee Engagement and Why is it Critical to Success? >>
Here are the top five factors that help drive higher employee engagement:
1. Values Alignment
Values alignment is the No. 1 predictor of employee engagement, according to a June 2020 Achievers Workforce Institute report. Clearly communicating a well-defined mission statement and modeling your core values helps employees understand a company's direction and purpose – and their roles in both.
2. Manager Effectiveness
You've probably heard before that people leave managers, not companies. Research supports this adage. In a survey conducted for global staffing firm Robert Half, 49% of respondents said they had quit a job because of a bad boss. GoodHire, an employment screening company, reported earlier this year that 82% of workers surveyed would resign if their managers behaved poorly.
Conversely, employees are more likely to stay in place if they're working for good managers. The best managers adjust their style to meet individual employees' needs. They are empathetic, ask for feedback, effectively prioritize workloads, recognize accomplishments, offer constructive criticism and clear direction, and facilitate employee growth and advancement.
3. Company Culture
What we're really talking about here are trustworthy relationships with coworkers and an environment that makes employees feel valued. A culture of recognition, inclusion and transparency leads to engaged employees who understand how they impact their companies' success and are more motivated to contribute to it.
4. Benefits/Compensation
The right blend of benefits, compensation and perks helps employees take care of themselves and their families, plan their financial futures, enjoy time off to recharge and more – all of which directly affect engagement.
5. Resources and Tools
Employees who have everything they need to excel in their roles are more empowered and engaged. This includes the flexibility to enjoy a healthy work-life balance, which employees increasingly prioritize in the post-COVID economy.
Engagement is key to employee satisfaction, productivity and loyalty, so it should be high on your list of business priorities. Employee surveys are a good way to identify engagement drivers specific to your workers, and acting on their feedback will underscore that the company values them and wants to make continual improvements that give them reasons to stay.
RELATED: Benefits of Conducting an Employee Engagement Survey >>
Whether you survey your team or not, focusing on the top five drivers above will create engaged employees who are committed not just to their success, but your company's, too.