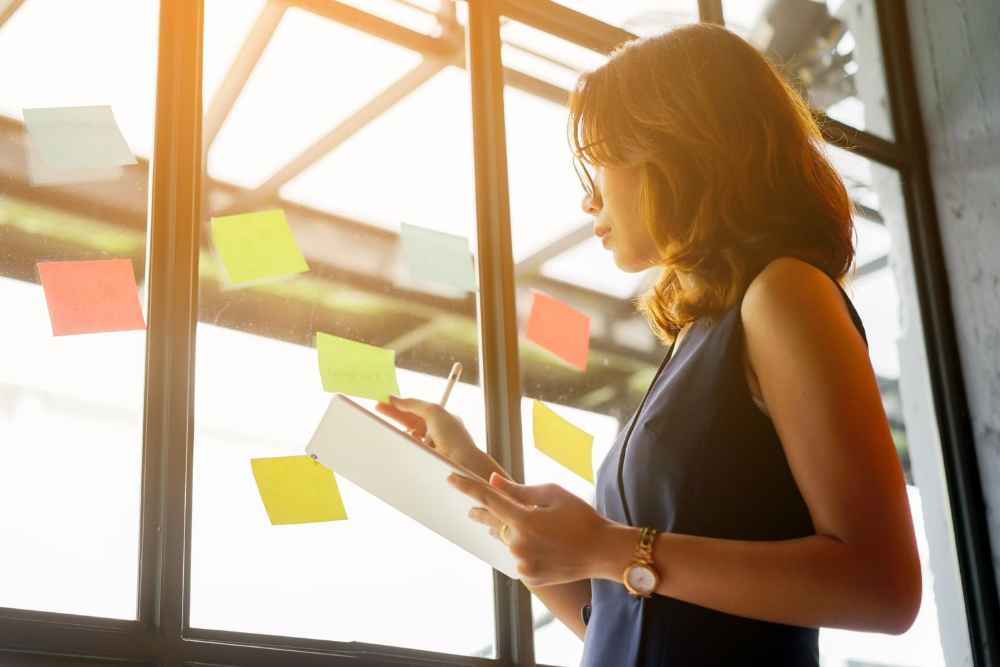 Small and mid-sized business owners always face challenges, but 2020 has thrust forward a slew of extraordinary new and unexpected tests. In just a few short months, business leaders have had to coordinate and adapt to an entirely at-home workforce; address unprecedented technology and IT issues; find new ways to keep employees engaged and encouraged; manage health, wellness and mental health issues from afar; apply for federal stimulus funding; furlough or lay off employees; create return-to-work plans while COVID-19 shows no sign of retreat; and implement regular sanitization and other measures to keep workers safe as they return to the workplace.
And that's just the short list. It's not surprising that smaller business owners may be feeling overwhelmed.
A relationship with a professional employer organization offers relief for key areas of tension and stress. When smaller businesses work with a PEO like Axcet HR Solutions, they can offload time-consuming HR tasks to a team of specialists who carry the weight and allow owners and managers to concentrate on other business demands.
Especially in the midst of the pandemic, a PEO can help smaller businesses:
1. Navigate shifting HR needs.
COVID-19 has required employers to focus on new issues that previously may not even have appeared on the company's radar, such as keeping an entirely remote workforce engaged and forthrightly addressing employee mental health. A PEO can devise customized strategies to productively manage these critical concerns, which business owners may have neither the time nor the expertise to tackle independently.
2. Comply with employment law and government regulations.
Besides longstanding requirements employers must meet under the Fair Labor Standards Act, the Americans with Disabilities Act and others, COVID-19 has prompted certain new regulations. For example, the Occupational Safety and Health Administration issued revised enforcement policies that place responsibilities on employers to protect their employees from coronavirus exposure.
Adhering to the crushing number of regulations means employers have to gather extensive information, complete complex paperwork and manage reporting deadlines. Smaller businesses that fail to operate within established regulatory and legal boundaries can face severe financial penalties, expensive litigation and loss of time, production and reputation. A PEO can help small businesses stay ahead of the game and in compliance with these and other regulations:
Payroll administration
Unemployment claim administration
Benefits laws under COBRA, HIPAA and ERISA
Safety requirements under OSHA
Federal, state and local tax reporting
Employment and labor laws
3. Manage benefits costs.
Smaller and mid-sized businesses – particularly those with self-funded health plans – could see their costs increase because of recent legislation requiring health plans to cover COVID-19 testing and other coronavirus-related costs. A PEO can help small businesses maintain lower benefits costs by adding the company's employees into a larger pool of workers, a strategy that fosters lower rates by spreading the insurer's risk over a larger employee population. With group purchasing power for health insurance, a PEO often can get their clients the quality and quantity of benefits Fortune 500 organizations enjoy.
4. Hire and onboard new employees.
The coronavirus has rendered typical interview and onboarding processes impossible. For companies that need to hire and assimilate new employees while everyone is working from home, Axcet HR Solutions can provide direction for effective phone or web-based interviews, as well as onboarding software that improves pre-hire communication, automates new hire paperwork and schedules training on pertinent topics.
5. Terminate remote employees or handle layoffs.
Letting one or multiple employees go is difficult in the best of times. Having to terminate a non-performing employee via a screen or being forced to lay off several team members because of COVID-19's effects on the company adds new levels of anxiety. PEO professionals will help employers work through the process with as little negative impact to terminated and surviving employees as possible. A PEO also can help employers direct separated employees to appropriate unemployment benefits, which have changed in many states in response to the pandemic.
6. Change employee salaries and hours.
In response to coronavirus-related changes in financial status, some employers have placed exempt employees on furlough or reduced their salaries and hours. The FLSA allows businesses to stop paying exempt employees while they're furloughed, but if a salaried exempt employee performs any work during a given workweek, he or she must be paid for the entire workweek.
The FLSA also permits employers to reduce exempt employee salaries and hours without affecting the employees' exempt status, as long as the company continues to meet other exemption requirements. These conditions can be tricky, however. A PEO can guide the employer to ensure the alterations are handled correctly and that employees whose job responsibilities or pay may have changed are properly classified as exempt or non-exempt.
7. Update policies.
In the current environment, small businesses likely need policies for situations they couldn't even have imagined six months ago. Besides new policies for teleworking employees, employers must address implications of CDC guidelines and the CARES Act, provide reasonable accommodations to employees whose underlying health conditions may heighten their vulnerability to COVID-19 and, potentially, respond to employees who ask to continue working from home because they're afraid to come back to the worksite. PEO professionals can help business owners develop relevant processes and policies for the new normal.
As small and mid-sized business leaders steel themselves for the long road to recovery, a PEO can be a powerful ally in creating a positive and productive work environment that helps the company weather the storm and emerge stronger than ever before.