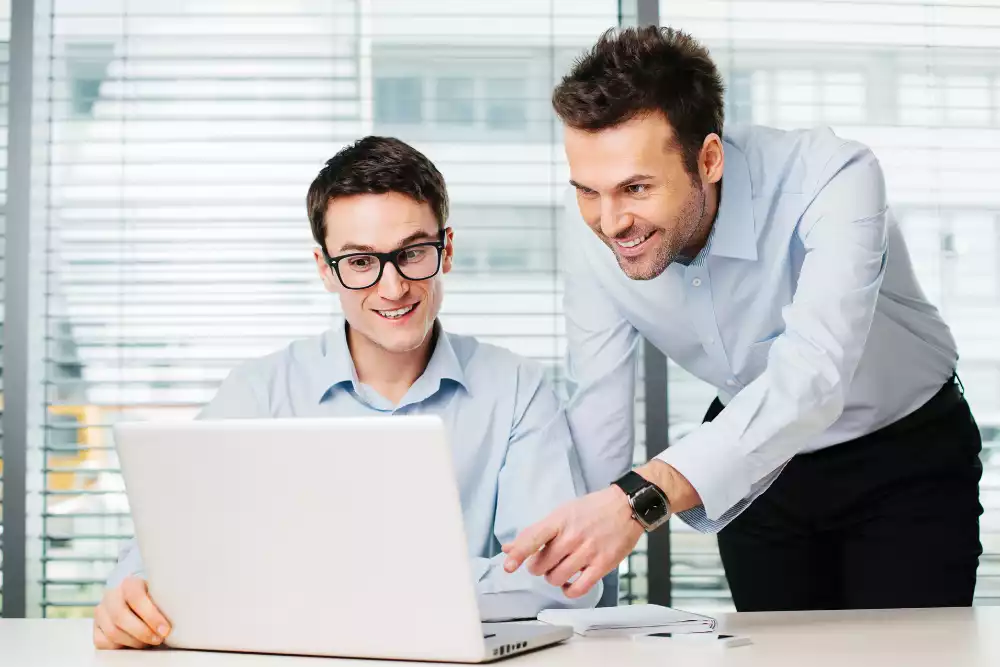 About 153 million working Americans – more than half – rely on employer-sponsored health insurance, according to the 2019 benchmark KFF (Kaiser Family Foundation) Employer Health Benefits Survey. This makes employers the principal source of health coverage in the United States for non-elderly people. It's so common, in fact, that KFF reports that 93 percent of companies with 50 to 200 employees offer health insurance plans. Most are managed care plans, a term you may not recognize even if you already have one.
Managed care plans are health insurance plans that try to manage the cost and quality of health care. With these plans, the insurer signs contracts with certain health care providers and facilities to provide care for their members at reduced costs. Managed care plans also attempt to lower costs by focusing on preventive care and by using financial incentives such as charging less for generic drugs than for branded ones.
These plans gained popularity from the mid-1970s through the mid-1980s and now represent a big chunk of the American health care system. Typically, the more options a managed care plan has in its network, the more expensive the insurance premium.
Five Types of Managed Care Plans
HMO

The most common type of managed care plan is the health maintenance organization, or HMO, which requires members to select a primary care physician who refers them to specialists as needed. Members' costs are covered only if they go to medical providers and facilities affiliated with the HMO. Because of these network limitations, HMOs tend to be cheaper than the next-most-popular type of managed care plans – the PPO.

PPO

With a preferred-provider organization, or PPO, members may use both in-network and out-of-network providers and hospitals without referrals. In exchange for greater choice, members typically will pay higher premiums and higher copays for office visits. Although members may see any health care professionals they choose, they have financial incentives to use providers within the PPO's network. For instance, seeing an out-of-network provider may require a higher fee and a separate deductible.

POS

The POS, or point of service plan, blends elements of both HMOs and a PPOs. A POS is like an HMO in that it requires a designated primary care physician, who must make referrals for care from specialists. But it also allows members to pay more out-of-pocket costs in order to go out of network.

HDHP

An HDHP, or high-deductible health plan, gives members more responsibility for their own health care. It features lower premiums than traditional health plans offer. Frequently combined with such benefits as a health savings account or health reimbursement arrangement, it allows employees and employers to set aside pre-tax dollars for qualified out-of-pocket medical expenses. HDHP adoption has grown since the plans were introduced in 2004 and now represents more than one-fourth of the total covered workers in the United States.

EPO

In exchange for lower premiums, EPO (exclusive provider organization) members are limited to a smaller selection of providers. A designated primary care physician is sometimes required, and members are responsible for 100 percent of bills from out-of-network providers.
Most employees consider health coverage to be the most important benefit an employer can provide. Employers who offer health insurance enjoy improved employee retention and lower absenteeism and can deduct the cost on their taxes. To determine the right health insurance for your employees, consider each plan's benefits, costs and choices.
Also take into account how mobile your employees are. If your company requires employees to travel frequently, you may want to consider a health care plan provider that has a good selection of in-network providers throughout the country.
Employees appreciate having multiple options, but the more you provide, the more you will pay. Set a budget and a minimum threshold of coverage, and try to build as many choices into your insurance offerings as possible without over-spending or sacrificing quality of care.