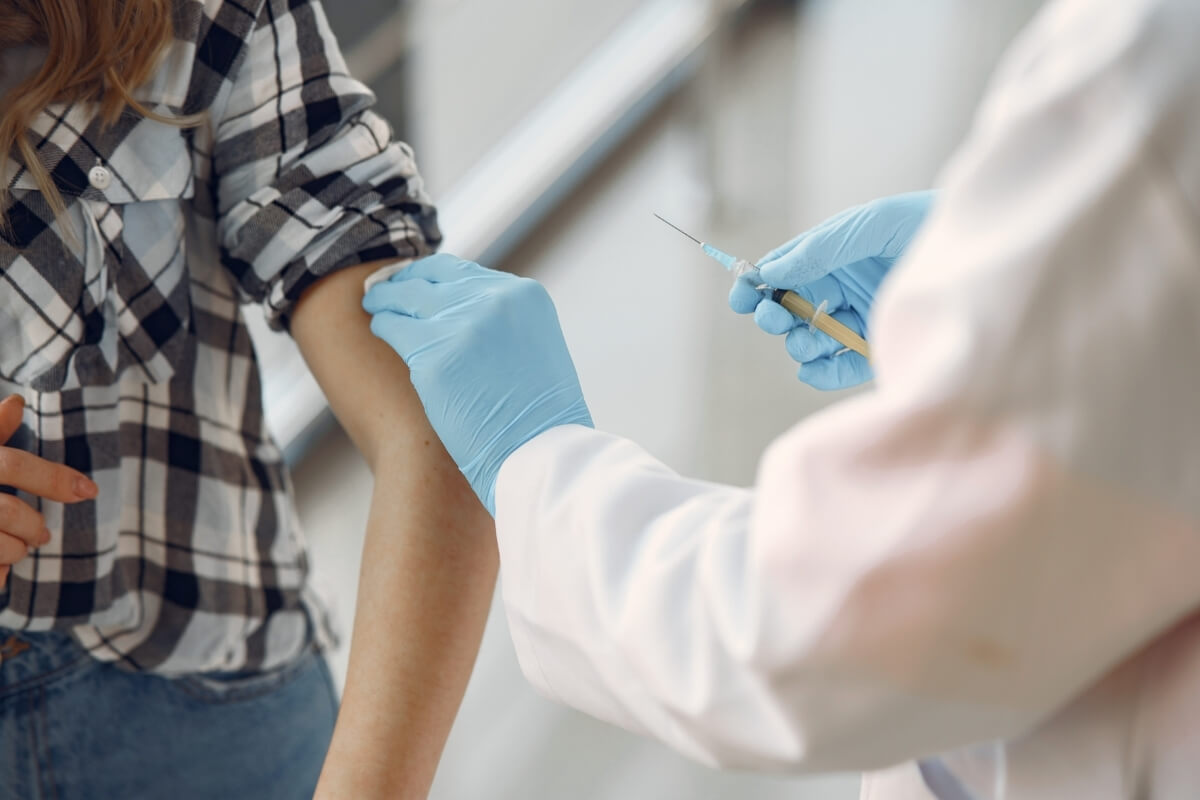 On Thursday, September 10, 2021, President Biden announced his new COVID-19 action plan called "Path Out of the Pandemic". The plan includes a vaccine mandate that would affect almost 100 million Americans, including 80 million private-sector employees. Other American workers impacted by the mandate include health care workers at facilities that receive federal funding, federal contractors and subcontractors, and federal executive branch workers.
Large entertainment venues, including concert halls, sports arenas and theaters, have also been called out by President Biden to screen the vaccine status or proof of negative COVID test of attendees upon entry.
What is the Vaccine Mandate and How Does It Impact Employers?
At this time, here's how employers may be impacted by the new plan:
1. Private-Sector Employers with 100 or More Employees
Private-sector employers with 100 or more employees are required to either (a) mandate employees become fully vaccinated or (b) require employees to submit to weekly COVID testing. Employers are encouraged to reserve the weekly testing option for those employees with medical or religious reasons for not taking the vaccine.
The new vaccine mandate will be implemented and enforced by the Occupational Safety and Health Administration (OSHA) through an emergency temporary standard (ETS). According to National Law Review, if the ETS is issued, it will be the first mandatory COVID-19 OSHA standard applying to employers outside of the healthcare sector.
Expected Timeline: The ETS is expected to be published within weeks and stakeholders will not be provided the opportunity to comment prior to its release. Once published, the ETS will be effective immediately in the 22 states with OSHA direct jurisdiction. Those states will have 30 days to implement their version of the ETS. Also after publication, stakeholders will have the opportunity to comment. These comments will help shape the proposed final rule that will replace the ETS. The final rule is expected 6 months after the publication date of the ETS.
Employers impacted by the new rule will be required to provide paid time off for employees to get vaccinated and recover from any vaccine side effects.
Related: Testing Employees for COVID; What Employers Should Consider >>
2. Government Employees and Federal Contractors
The vaccine mandate renews the push for federal government executive branch employees and the employees of federal government contractors and subcontractors to become fully vaccinated and eliminates the weekly testing option. Weekly testing had previously been an option since July.
While religious and disability exemptions are available, the White House has indicated they will be approved on a restricted basis. For those unvaccinated workers who do not qualify for an exemption, a 75-day "ramp-up" period will begin in which the workers must become fully vaccinated.
"If you want to work with the federal government and do business with us, get vaccinated," Biden said. "If you want to do business with the federal government, vaccinate your workforce."
Guidance for federal contractors and subcontractors is expected to be issued by the White House's Safer Federal Workforce Task Force by September 24, 2021. Guidance following Biden's executive order for federal executive branch workers is expected to be issued within seven days. The federal worker mandate impacts more than 4 million Americans.
3. Health Care Employers Who Receive Federal Funding
Approximately 17M health care workers at 50,000 hospitals and health care facilities that receive federal funding including Medicare and/or Medicaid are also subject to the new vaccine mandate without the weekly testing option.
Consequences for Failure to Comply with the Vaccine Mandate
According to a new CNBC poll, of the 29% of U.S. voters who are currently unvaccinated, 83% have indicated they do not plan to get the COVID vaccine. And it seems very little would persuade them otherwise. The survey found 84% of unvaccinated respondents would not change their mind even if the vaccine had zero side effects and 87% would still refuse the vaccine even if their employer mandated the shot.
So, what happens when businesses or employees fail to comply with the new vaccine mandate?
While the new OSHA ETS has not been released yet and could take some time to enforce, CNBC reports that businesses that fail to comply could face fines of up to $13,600 per violation. At the individual level, employees who fail to comply could have their employment terminated by their employer or, in the private sector, may voluntarily choose to leave a business with 100 or more employees for a smaller company not legally required to mandate weekly testing or vaccines. It is speculated that some businesses hovering around the 100-employee mark may lay off some workers to avoid the burden of enforcing the new rule.
Related: 7 Tips for Hiring During and After COVID-19 >>
Implementation Questions Remain
When it comes to private-sector employers, questions remain as to how the ETS will address employees who work from home or at remote locations. Additionally, with paid leave under the Families First Coronavirus Response Act expired, it is uncertain how OSHA will enforce the wage payment requirement as wages are generally not regulated by OSHA.
Additional questions the ETS should address include:
Who pays for testing?

What are the employer procedures for verifying vaccinations and tests?

What level of vaccination is required under the ETS (i.e., one shot, two shots, booster) and associated waiting periods?
Potential Lawsuits on the Horizon
The new vaccine mandate is unlikely to take effect without a fight. Governors across the country, including Missouri Governor Mike Parson, have spoken out against the constitutionality of the vaccine mandate and testing requirement impacting private-sector businesses. According to the Kansas City Star, Kansas and Missouri Attorney Generals Derek Schmidt and Eric Schmitt have all but announced they will challenge the White House initiative. From a special legislative session to a lawsuit, promises of immediate action to protect the rights of individuals and business owners have been made by dissenting government officials.
With the new OSHA rule impacting private-sector employers expected within weeks, we will continue to follow any new developments and report that information as it becomes available. Currently, over 200 million Americans have received at least one shot.