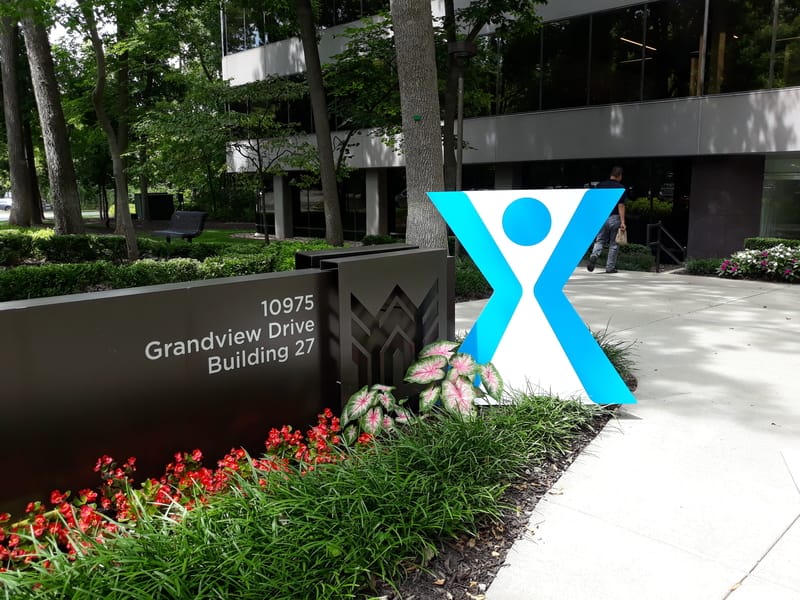 Since 1988, we've been setting the standard in human resources services in the Kansas City area, helping local business owners successfully grow their companies. As a Professional Employer Organization (PEO), we provide a cost-effective option for small and medium-sized business owners to manage their human resources, employee benefits, payroll and payroll taxes, safety, and workers' compensation duties. Since being founded by Jerry Diddle more than 30 years ago, we have remained steadfast in living by our organization's core values — integrity, relationships and results — which has shaped our culture and made us an organization Kansas City business owners can depend on for mission-critical business operations.
The First PEO is Founded in the 1980s
With 907 PEOs active in the U.S., providing services to 175,000 small and mid-sized businesses and employing 3.7M people, you may find it hard to believe PEOs have only been in existence for about as long as Axcet. In the early 1980s, the amount of employee and labor laws more than doubled which made it increasingly difficult for small and medium-sized businesses to manage their HR. They needed a different approach to HR, one with in-depth knowledge and expertise, but for many small businesses, an internal HR department was out of the question. The first PEOs were founded and provided a cost-effective solution to managing HR in a world of increasingly complex and ever-changing HR laws.
Axcet Opens its Doors in Kansas City in 1988
Diddle, originally from Washington, D.C. and a graduate of the University of Maryland, moved to Kansas City from Detroit just three years prior to starting the business. During his first few years in Kansas City, he marketed and sold franchise businesses, just as he had in Detroit. After learning about PEOs from a colleague, who had recently established one in Detroit, Diddle knew he could relieve Kansas City-area small business owners from the burden of day-to-day human resources functions and liabilities by starting a local PEO operation.
At the time, PEOs were a new and unfamiliar concept to most of the business community, but Diddle had the vision to give business owners back the role they love - to follow their passion of building their businesses. He built the company, originally called Midwest Staff Solutions, based on his "high touch" philosophy and relationship-oriented approach and took great pride in personally hand delivering many of his clients' first payroll checks.
Axcet Honored as a STAR Site by OSHA
At Axcet HR Solutions, we are proud of our commitment to workplace safety and pleased to be one of the very few PEOs certified through OSHA's Voluntary Protection Program. We first earned our VPP Star certification in 2010, and recently completed the recertification process extending our VPP Star certification until 2023.
In addition to being certified, Axcet has also been honored with OSHA's "Star of Excellence" award nine times. According to Steve Donovan, Axcet HR Solutions Director of Risk Management, "The "Star of Excellence" is awarded to VPP sites whose Total Case Incidence Rate (TCIR) and Days Away/Restricted/Transferred Case Incidence Rate (DART) for the previous year was 90 percent below the U.S. Bureau of Labor Statistics (BLS) national industry averages for their appropriate North American Industry Classification System (NAICS) code. Receiving this award reinforces Axcet's commitment to providing a safe work environment for our employees."
When it comes to safety, there's no greater honor than OSHA's Voluntary Protection Programs (VPP) Star recognition. According to OSHA, the Star recognition is "for employers and employees who demonstrate exemplary achievement in the prevention and control of occupational safety and health hazards, in addition to the development, implementation and continuous improvement of their safety and health management system."
Axcet Becomes Certified by the IRS
In 2017, Axcet HR Solutions was among the first 10 percent of Professional Employer Organizations (PEOs) in the nation, and the only local Kansas City PEO, to receive the Internal Revenue Service (IRS) designation of Certified Professional Employer Organization (CPEO). The voluntary certification process PEOs go through is exhaustive and not all PEOs who embark on the path to certification will qualify. We were proud to meet all requirements, including a documented history of federal, state and local tax compliance, financial responsibility, as well as organizational integrity. In addition to the initial application process, there are significant, ongoing requirements to maintain this IRS certification. When businesses partner with a PEO that isn't certified, they're putting their company at risk. A certified PEO is simply a smarter, safer choice.
Axcet HR Solutions Today and in the Future
With more than 30 years in the game, Diddle remains at the helm of Axcet HR Solutions and leads the team of highly-tenured payroll, human resources, and risk management professionals who have been with the company for as long as 10-20 years. "We have exceptional longevity among our team members because of the positive work environment and inclusive culture we promote," explains Diddle.
Clients enjoy dedicated human resources and payroll advisers, with whom they work one-on-one for the full term of the relationship. "Axcet doesn't believe in call centers or passing around calls from one representative to another. Business owners are far too busy to get different service reps up to speed on the dynamics of their needs," said Diddle.
Diddle has gone against the industry norm and has kept the company privately held. "I want to feel free to do what's best for my clients even if it wouldn't be in the best (short term) interests of would-be shareholders," explained Diddle.