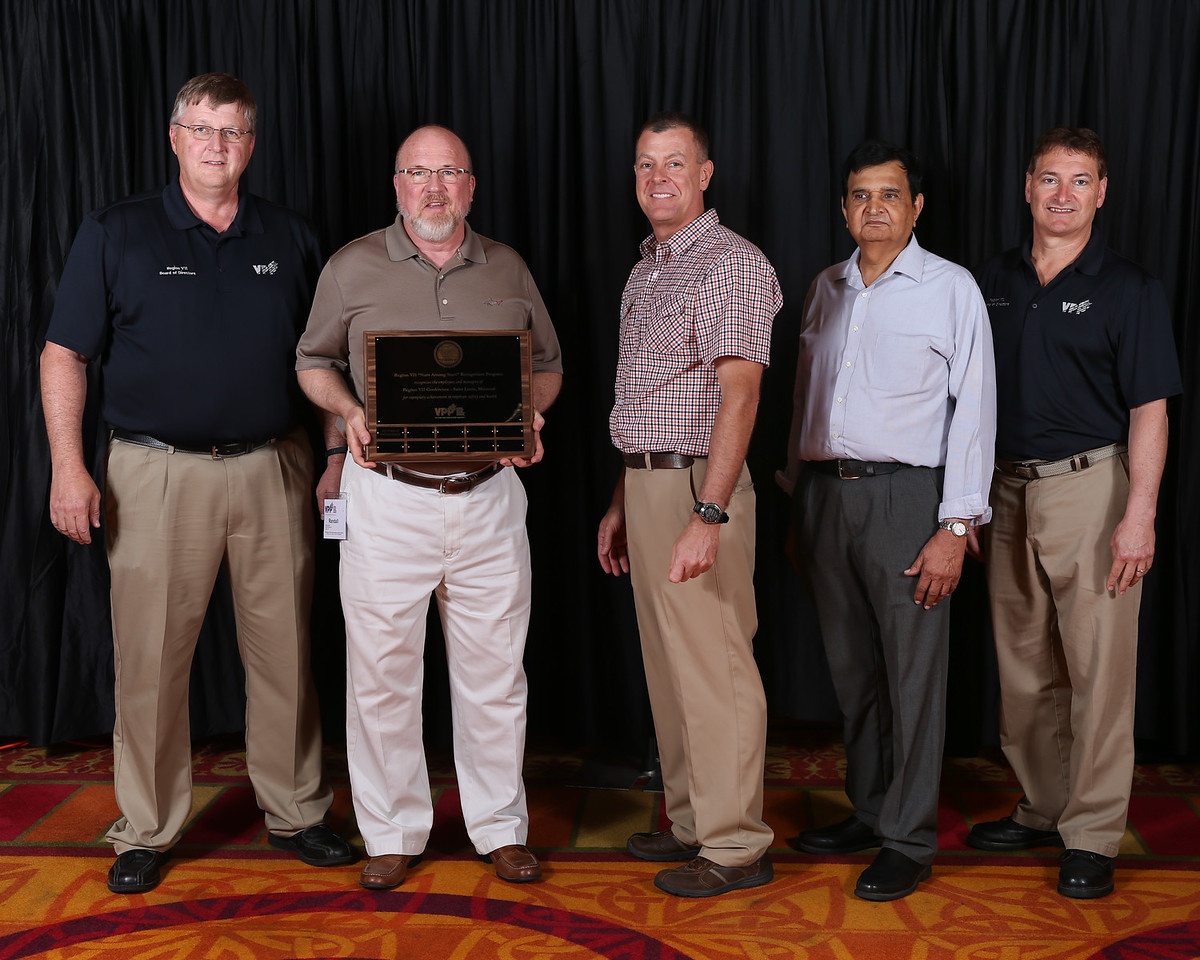 Axcet HR Solutions was proud to receive, for the eighth time, OSHA's "Star of Excellence" award at the 2018 Region VII Voluntary Protection Programs Participants' Association (VPPPA) Midwest Safety and Health Conference and Expo. Steve Donovan and Randy Clayton from Axcet's Risk Management Team attended the annual conference which took place May 21-23, 2018, in Omaha, Neb.

OSHA's Voluntary Protection Programs
At Axcet, we have distinguished our workplace by upholding the highest level of safety and health standards through OSHA's Voluntary Protection Programs (VPP) and have been recognized as a "star" site, the highest level offered by the agency. Although Axcet is not an industrial setting, our employees value their safety and work hard to maintain a hazard free workplace.
Steve Donovan, Axcet HR Solutions Director of Risk Management; Director at Large, Region VII VPPPA, Board of Directors; and Certified Risk Manager (CRM) had this to say about the recognition, "Axcet is proud to receive the "Star of Excellence" award from the Region VII Voluntary Protection Programs Participants' Association (VPPPA). The "Star of Excellence" is awarded to VPP sites whose Total Case Incidence Rate (TCIR) and Days Away/Restricted/Transferred Case Incidence Rate (DART) for the previous year was 90 percent below the U.S. Bureau of Labor Statistics (BLS) national industry averages for their appropriate North American Industry Classification System (NAICS) code. Receiving this award reinforces Axcet's commitment to providing a safe work environment for our employees."
Risk Management Services
When you choose Axcet HR Solutions, you can rest assured we will always put safety first. We're here to support you and your employees to establish and implement safety best practices, and if in the event of an incident, assure that everyone's concerns are addressed. You will be supported by the full force of a professional Risk Management Team handling safety training and consulting, and claims management. Learn more about our risk management services.