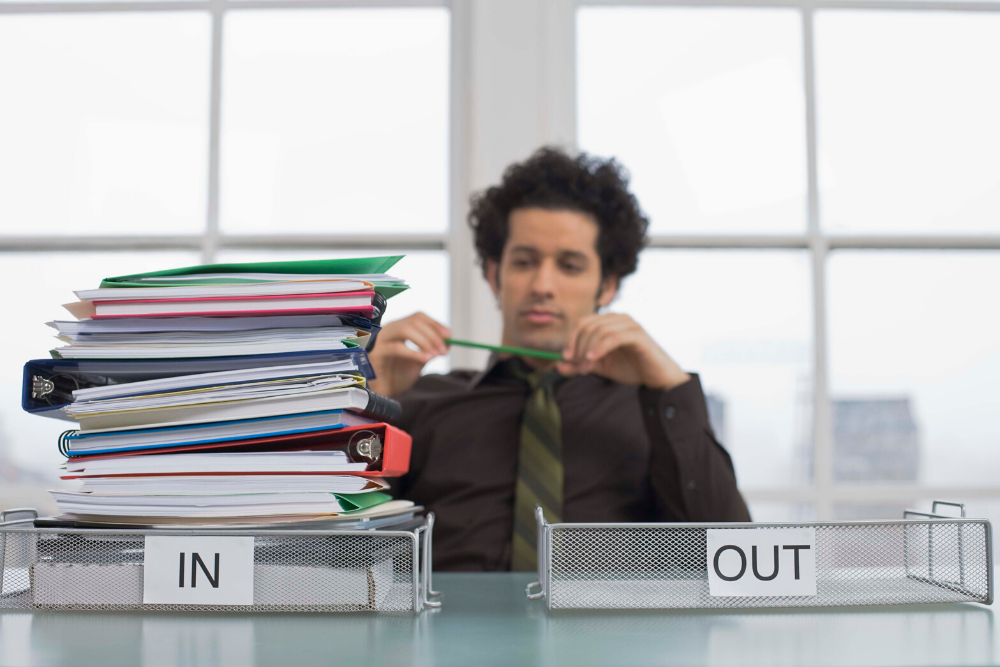 Human Resources (HR) encompasses a lot. Even a fully staffed HR department might have trouble juggling all its demands, which include issues like managing payroll, handling harassment complaints, navigating the murky waters of health insurance policies, and recruiting and hiring.
So, if you and your business are handling HR matters all on your own, it's understandable that it becomes overwhelming on occasion. That doesn't mean that HR should fall to the wayside, though. We've compiled below several helpful strategies for handling the times when HR issues become burdensome.
Taking a Timeout for Time Management
Often, HR matters are stressful for business owners and managers because their time feels so strained by other matters. Fixing a payroll issue is just one more thing on your plate for the day. In these cases, the answer might not be HR-specific. Perhaps it's time for you rethink your time management strategies.
Here are a few tips for HR Time Management.
Prioritization is your first priority. At the start of your day, ask yourself, "If I could only accomplish one thing today, what would I want to accomplish?" Once you've answered this question, take a quick moment to remind yourself why this answer is important. Write down your answer and what the consequences will be of not getting it done today. Make this the focus of your day. If you finish this one task, your day will be a success.
Finish writing your to-do list. After you've established your focus for the day, make a to-do list by writing this focus at the top and then writing other tasks you need to finish below it. Rank the tasks according to their importance and urgency, then list them in descending order of importance and urgency below your focus.
Take a reality check. After you've finished your to-do list, remind yourself that you probably won't get to every item on the list. Your goal for the day should be working on your top focus first and foremost. Everything after that is a plus. Even if you only get to a few of your items at the top of your list, you should consider your day a productive one.
Wrap up your day the right way. As your workday ends, you should be working on less stressful tasks than you were at the beginning of the day, so you naturally will be more relaxed and ready to rejuvenate at home for the evening. Before you leave work, though, take a moment to plan out your schedule for tomorrow. You don't have to fill out an entire to-do list, but identifying your focus for the next day can be helpful—it allows you to know what to expect of tomorrow so that you are psychologically prepared and ready to start fast and strong in the morning.
Talking HR Technology
There are more apps out there than ever to help you out with managing your time and figuring out HR issues efficiently and quickly. If you only work with pen and paper, you're handicapping you and your company's productivity.
There are too many digital productivity tools out on app stores and the internet at large to make a deep list of them here, but there are a few common types you should take advantage of. If you don't have one of these already on your phone or on your computer, it might be a good time for a download.
Track meetings, appointments, and commitments with a digital calendar. Google's cloud calendar app is a popular option here, and for good reason: you can sync your time commitments across your phone and PC with ease. Regardless of your choice of app, however, make sure you have a way of storing time commitments digitally instead of in your brain or random Post-It notes. All that mental clutter inevitably stresses you out.
Note-taking has moved to the cloud, and so should you. Taking notes via Evernote, Google Docs, or Microsoft's OneNote app allows you to easily share your notes with others as well as sync them across multiple platforms. HR matters seldom involve you and only you, so the tools you use should reflect that.
Who needs humans for human resources? Well, that might be taking it a bit far, but nowadays there are many apps that streamline many functions of the traditional HR department. There are apps for timekeeping, payroll management, benefits tracking, safety training, etc. Indeed, the process of researching apps can be very instructive. It will help you determine where your most pressing needs are and where you either lack or don't feel comfortable with your in-house expertise. An app may fully meet your needs for something like timekeeping. If you then determine, more experience or live, accessible expertise is what is then needed, turn to the next step: reaching out.
Reaching Out
Sometimes, the road is too arduous to go it alone. There's no shame in outsourcing HR for your company. In fact, it can be a strategic move that will save money and time, since your company will be relieved from hiring and training HR staff. It also means that you will have qualified, experienced individuals helping you out, finishing tasks quicker than you might have been able to yourself. If your company is quickly expanding, outside HR professionals will offer adaptability and future readiness.
Axcet HR Solutions is obviously a great choice if you choose to go this route. We're here to help your business reach its highest potential. Contact us to learn more.