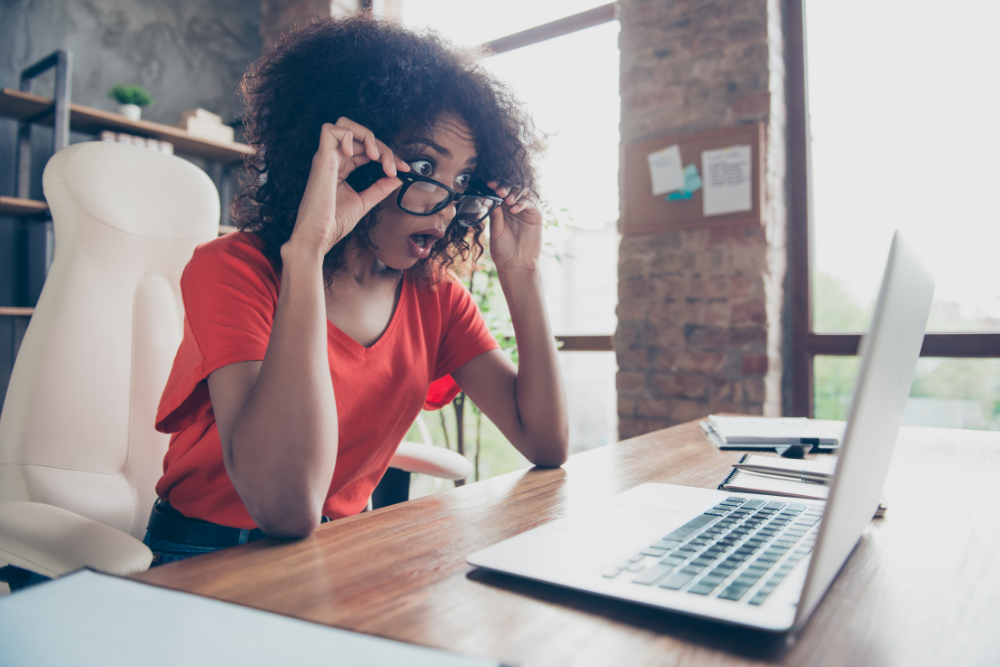 In today's digital world, just one disillusioned ex-employee can wreak havoc on an employer's reputation. Even a single nasty Tweet that goes viral can affect a company's sales, morale and ability to recruit and send company leaders scrambling to manage the damage.
That said, employers aren't powerless. They can take both proactive and reactive steps to reduce the likelihood a former employee will lash out publicly and damage the company's image.
In this Ask the Expert, Lacey Conner, one of our experienced Human Resources Consultants, responds to employer concerns surrounding how to prevent negative reviews and what to do when a disgruntled former employee lashes out publicly on sites like Glassdoor or Indeed. Lacey is SHRM-CP certified with a Bachelor's in Business Administration. She has over 7 years experience working with fast-paced, high-growth companies & boasts a deep knowledge of HR.

Proactive Prevention
Former employees who believe they've been treated unfairly are the most likely candidates to post negative employer reviews and comments online. Professional and thorough disciplinary and offboarding processes help prevent employees who are being terminated from feeling slighted.
The following best practices can ward off employee resentments that can lead to damaging behaviors:
Don't catch an employee by surprise. Provide regular, constructive feedback to individuals who aren't performing well, and clearly articulate the company's performance expectations through policies and guidelines. Outline the steps the company can take if an employee continues to underperform.
Consistently document performance issues, and give the worker adequate chances to improve before reaching the decision to terminate. Doing so makes a termination seem less arbitrary, and even though it still wouldn't be welcome, the process makes it easier for an employee to accept.
Whether employees are resigning or involuntarily departing, express appreciation for their contributions. For voluntary departures – and, whenever possible, for terminations – conduct exit interviews to glean insights into opportunities for workplace improvements.
Remain even-tempered throughout the termination. Regardless of what the employee may say, don't retaliate in any way. Besides being unprofessional – and, in some cases, illegal – such actions often create antagonism that may lead to ill will former employees express publicly.
Nullifying Negativity
It's important to stay abreast of online content that mentions your company. Set up Google alerts and try other reputation management monitoring tools that are available for free.
When you see something negative, most experts agree you should respond with discretion to protect your employer brand from bad online reviews. Keep these tips in mind as you carefully consider your responses:
Establish a plan before you need it. Assign a trusted member of your communications, public relations or HR team to remain levelheaded and professional when responding directly to negative reviews or untrue claims made online by former employees. If your company doesn't have these professionals on staff, establish a relationship with a professional employer organization or a PR professional who will be "on call" to step in as needed.
Respond promptly – within 24 hours, ideally.
Thank reviewers for their feedback, which provides the opportunity for you to make improvements.
Use calm, neutral language, and empathize with the reviewer (e.g., "We are sorry to hear that you did not enjoy working here.").
Remain impartial but, when appropriate, state relevant policies regarding topics in question without being defensive.
Don't use canned responses; take time to tailor your comments so that readers know you're taking the process seriously. Have others review the comments before posting them to make sure they interpret the response as you intend it to be understood.
Point out any privacy laws that prohibit you from discussing internal matters.
Don't engage in unprofessional back-and-forth exchanges with the reviewer, which may fuel the fire and make matters worse.
If an ex-employee is making false statements that substantially affect your customers or employees or is otherwise causing real harm to the company, have your lawyer issue a cease-and-desist letter.
In some cases, no response is the best response, especially if you're involved in litigation with the former employee or the online comments come across as a clear case of sour grapes.
Watch for any trends in the unfavorable comments. They could reveal issues that need addressing to prevent discontent among your existing ranks.
Remember that the primary reason for responding to negative reviews is to protect your company's brand and demonstrate your culture to future employees, not necessarily to repair relationships with disgruntled employees.