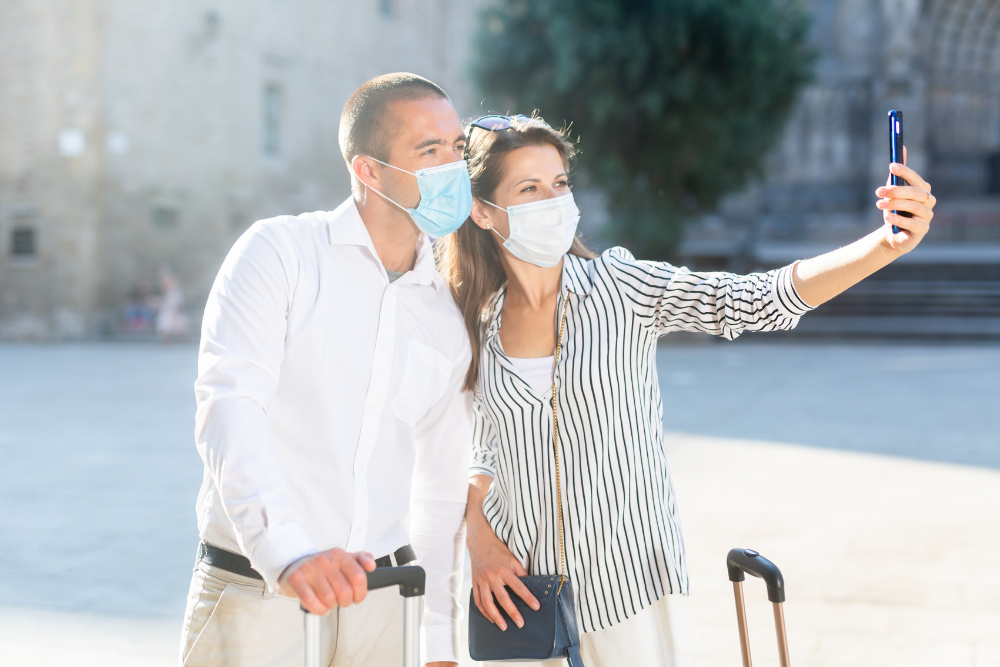 With a worldwide pandemic in 2020, employers and employees have had to adjust to new health and safety protocols to stay safe during business operations and prevent the spread of the novel coronavirus. This has impacted almost all aspects of business operations, including business travel. But what about employees traveling for vacation on personal time?
The Centers for Disease Control (CDC) recommends not traveling during the pandemic as the safest way to avoid contracting and spreading COVID-19, and very carefully considering all the risk factors if travel is necessary. While most business travel has been restricted, and different parts of the world have implemented travel restrictions, destination re-openings have inspired people to get out again. As Conde Naste reports, vacation destinations like the Louvre, national parks Yellowstone and Grand Canyon, and Disney have opened, if in limited capacity and with COVID-19 safety protocols.
Can and Should Employers Ask Where Employees Will Go When They Take Time Off?
The Occupational Safety and Health Act (OSHA) requires employers to ensure the workplace is free from recognizable hazards. Legal experts agree that because of this employers can ask employees to disclose their travel plans during their time off as business justification for keeping their workplaces free of COVID-19. This should be done in a nondiscriminatory way, asking all employees about personal travel routinely to avoid any Title VII (Civil Rights Act of 1964) violations by singling out any employee based on their personal travel. It should be part of a revised or interim vacation or paid-time-off policy that includes a CDC recommended self-quarantine requirement upon return from any hot spots or places where the virus is surging. The CDC recommends employers and employees follow local and state recommendations and requirements after travel.
What About Quarantine After Travel?
A 14-day self-quarantine after travel to a CDC Warning Level 3 advisory country may be federally mandated and legal experts agree it should be required by employers who know their employee is returning from areas in this category. Travel to high risk areas or travel with possible COVID-19 exposure should also require quarantine. While the CDC recommends travelers know and follow state and local requirements after travel, it provides travel guidance and risk assessment for domestic and international travel that includes considering getting tested for COVID-19.
Employer Considerations Regarding Employee Personal Travel
Employers must take employee personal travel into consideration during the pandemic as part of overall COVID-19 safety strategy. Many state and country travel recommendations and orders require quarantine after travel, especially to areas with significant community spread of the virus. Employers should follow these recommendations carefully, as they may vary and change along with pandemic conditions.
Employers can balance workplace safety and production needs with domestic and federal orders and health experts' recommendations to find the best way to administer vacation, time off, and travel policies. Inform employees of information from authorities including the World Health Organization and the Centers for Disease Control when implementing travel policies to maintain a safe and healthy workplace.
Employers should review time off and safety policies when making decisions about whether to temporarily reassign employees returning from travel, require quarantine to comply with federal, state, and local orders, issue additional personal protective equipment, or provide different or flexible scheduling for social distancing. The CDC also provides travel recommendations by destination, which employers can use to inform employees.