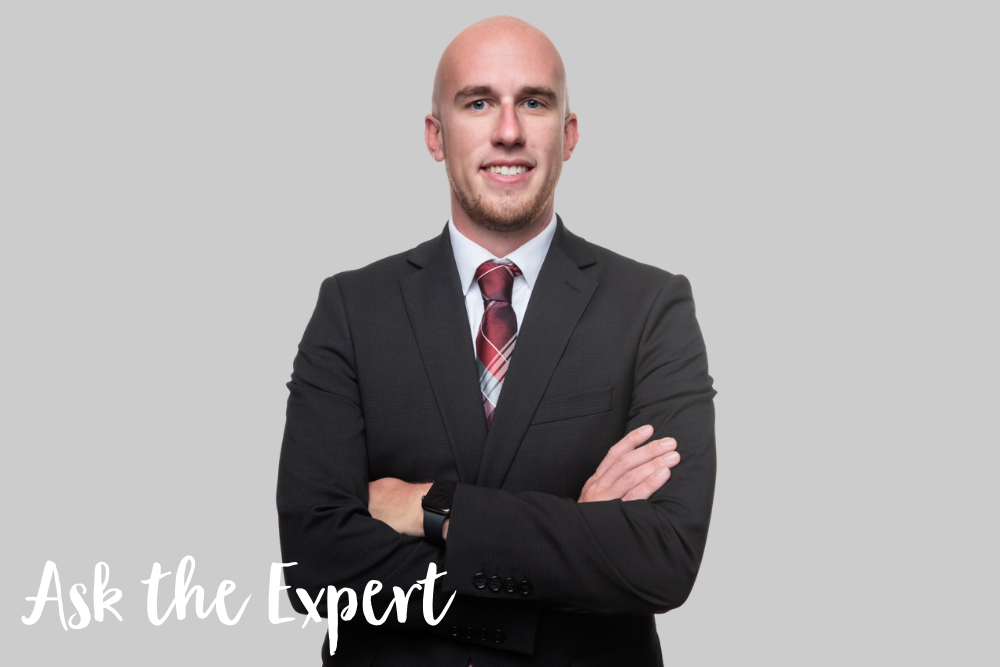 After two months of bad news, U.S. employers are hiring again and people are back to working. On June 5, 2020, the Department of Labor announced employment sharply increased during the month of May with a record 2.5 million jobs added. Even though the unemployment rate fell, there are still plenty of qualified individuals in the talent pool looking for work.
Among them may be individuals with disabilities. These sometimes-overlooked job hopefuls frequently offer unique perspectives and skills that provide high value for small businesses. Those accustomed to living with disabilities, for example, could be especially proficient at adapting to new or unexpected situations or thinking in uncommon ways about how to tackle and overcome challenges.
Hiring applicants with disabilities can be advantageous to your company, and it's the right thing to do if the candidate satisfies the position requirements and is able to perform the tasks essential to the job. Beyond that, it's the law: The Americans with Disabilities Act prohibits employers from refusing to hire qualified individuals on the basis of disability.
Nevertheless, employers may hesitate to bring on a disabled jobseeker because they're unsure how to accommodate the candidate's needs or assimilate him or her into the workplace. Trevor Burns, Human Resources Consultant for Axcet HR Solutions, answers the most frequently asked questions employers seek answers to when considering hiring employees with disabilities:
Q: What constitutes a disability under the ADA?
A: The ADA defines "disability" as a physical or mental impairment that substantially limits one or more of the individual's major life activities, a record of such an impairment or being regarded as having such an impairment.
Q: If our company is interviewing an obviously disabled candidate, should we talk about the disability upfront?
A: Under the ADA, you are allowed to ask about the disability only after making a job offer. You can ask questions that help you measure the applicant's ability to perform job-related tasks, as long as these questions would not tend to unfairly screen out the disabled individual. Before beginning the recruiting process, a best practice is to determine which functions or tasks are essential to performing the job and to specify those required duties in advertisements for the position.
Q: If it's clear the job candidate has a disability, but we can't ask about it, how do we determine whether or not the person will be able to perform the required job functions?
A: While it's possible a disabled person may not be able to meet the job performance requirements, it's also possible that he or she would be able to do so with a workplace accommodation. There are two cases in which you may ask about an applicant's need for reasonable accommodation:
If the aspiring employee's disability is not obvious but he or she requests accommodation to complete the job application. In this situation, you may ask about the nature of the required accommodation.
If you believe the candidate will need accommodation to perform the job and your belief stems from a) recognizing an obvious disability; b) the fact that the applicant has voluntarily told you about a disability that is not apparent; or c) the candidate has voluntarily disclosed the need for reasonable accommodation.
Q: How can we make absolutely sure we're giving a disabled, but qualified, candidate a fair shot?
A: It's first important to assess where biases might sneak in. Disabled people often are unfairly discounted or shut out. As a small business owner or hiring manager, it's important to take stock of your own perceptions of disabled individuals and consciously set aside those that might tell you a qualified candidate with a disability is a less-than-desirable employee. Work from the top down to create an inclusive culture, and train your team to leave inaccurate preconceived notions at the door.
Q: How should we handle a job candidate's request for accommodation?
A: Even if your company has had a past employee with a similar condition, you cannot make assumptions about how that disability might affect another person. The company should not predetermine what the appropriate accommodation should be. Rather, deciding on the right accommodation is very much a personalized process that requires the employee's input. That said, your company should have a written policy that a) describes the process by which you and the employee will arrive at an agreed-upon accommodation and b) outlines the aspects of the accommodation for which both the organization and the employee are responsible. You should document the discussions you and the employee have, as well as recording the final agreement and the reasons behind it. You and the employee also should revisit the accommodation periodically to make sure it's still working for both of you.
Q: What if we hire someone who doesn't appear to have a disability but who later claims to have one and asks for accommodation?
A: The ADA limits how much documentation you can ask the employee to provide if he or she claims to have a disability or makes a request for reasonable accommodation. The law entitles you only to enough information to validate the need for accommodation and to learn, generally, of the nature of the disability, how serious it is and how long it might persist.
Q: What if a new employee asks for an accommodation that would be hard for our company to provide?
A: While the ADA requires employers to provide reasonable accommodation for disabled workers, this does not mean you must accommodate in a way that creates an "undue hardship" on your company. An undue hardship is defined as one that would require "significant difficulty or expense" when considered in the context of your organization's size, nature of business, structure and financial resources. There's no single standard for undue hardship, which is why the process of agreeing on accommodation should be interactive, with input from both the company and the employee. If you are not able to reach an agreement and must instead claim the employee's requested accommodation presents an undue hardship on your company, documentation of the facts that support your decision will be essential should the employee file a discrimination claim.
Surveys, including one conducted by the Institute for Corporate Productivity, have found that employers rate their disabled employees' performance very highly. Disabled employees also tend to have better attendance and retention rates than non-disabled workers do. If your company keeps an open mind and is willing to recognize the benefits disabled workers can add to your business results and your culture, you just may find you've hired people who exceed your expectations and are committed to your company for the long haul.