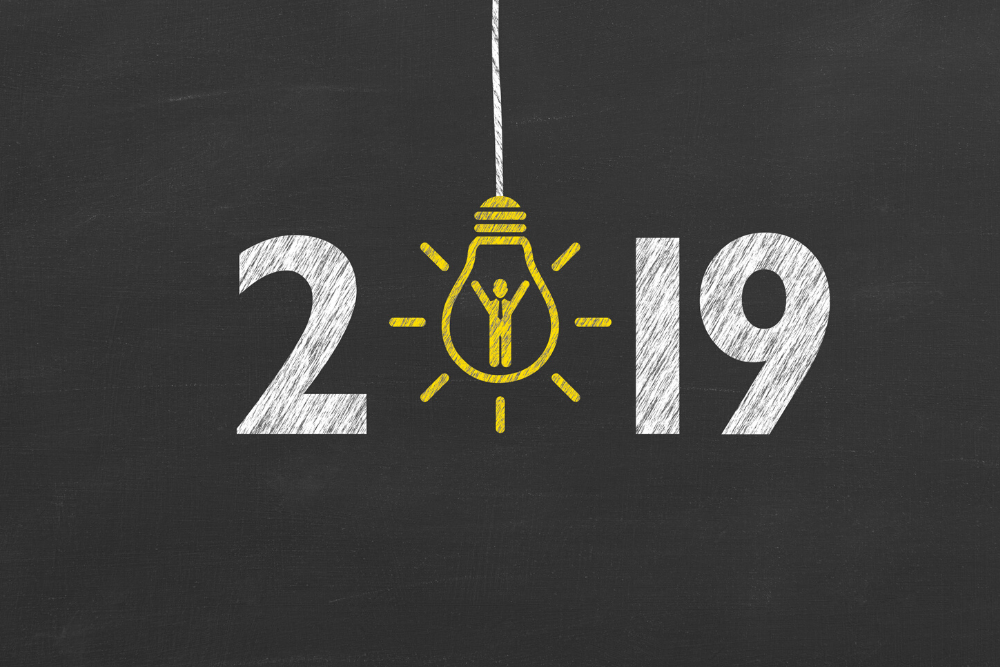 updated January 14, 2020
We may have closed the books on 2019, but the key law changes passed last year took effect January 1, 2020 and will continue to impact business owners moving forward. From the Kansas City Salary History Ban and legal Medical Marijuana in Missouri to the DOL's new overtime rule and EEO-1 reporting changes, one thing is for sure - it was another busy year. Here is a quick review of the year's most notable law changes impacting business owners and HR professionals.
Salary History Ban
In 2018, we blogged about the Salary History Ban in Kansas City impacting city departments only (read more about it here) and suggested a Kansas City Salary History Ban for private employers may be on the horizon. And that is exactly what happened in 2019. In a move designed to close the gender pay gap, the Kansas City, Missouri City Council unanimously passed an ordinance that took effect October 31, 2019, to ban private employers with six or more employees from asking job applicants about their salary history.
The ban prohibits employers from asking about a job applicant's salary history; screening candidates based on their current or prior wages or other benefits; relying on an applicant's salary history in deciding whether to make an employment offer or in determining an applicant's salary, benefits or other compensation during the hiring process; and refusing to hire or otherwise discrimination against applicants who do not disclose their current or past wages, benefits or other compensation. Ordinance violations are punishable by a maximum fine of $500 or up to 180 days in jail.
Missouri Employers Prepare for Legal Marijuana
In November 2018, Missouri legalized marijuana for medicinal purposes putting business owners in a difficult spot and leaving them confused about their rights as an employer. Can a drug-free workplace even be enforced? What about drug testing? What can be done when an employee shows up to work high? In 2019, employers spent time reviewing their drug policies, training managers on how to identify marijuana impairment and how to handle accommodation requests, determining applicable U.S. DOT regulations, and double-checking for any government contracts. All of this will help to prepare employers for Spring 2020, the expected timeframe businesses will see the first of the medical marijuana cards among their employees and applicants.
Currently, the Missouri Department of Health and Senior Services is in the process of approving, or "scoring", facilities applications based on the quality of anticipated service and ability to adhere to regulations. They have until December 31, 2019, to complete this step. The top-scoring applications will receive licensure and are expected to begin operating in January 2020. The industry is expected to top $100 million in sales by 2025.
If you're wondering just how big of an impact legal medical marijuana will have on Kansas City area employers, it is currently surpassing original forecasts. According to St. Louis Post-Dispatch, "Interest in medical marijuana use has far outpaced expectations only five months into Missouri's new program." Since July 4, 2019, Missouri issued almost 22,000 medical marijuana cards, a number that wasn't expected to be reached until 2021, and that number is expected to grow, with clinics opening just to help people secure a card. The Missouri Medical Cannabis Trade Association is projecting at least 122,000 medical marijuana patients by the end of 2022.
DOL New Overtime Rule Finalized; Took Effect January 1, 2020
On September 24, 2019, the U.S. Department of Labor (DOL) announced its final "overtime rule" which took effect January 1, 2020. Under the new rule, the minimum salary threshold for exempt executive, administrative and professional employees under the Fair Labor Standards Act (FLSA) increases making approximately 1.3 million American workers newly eligible for overtime pay. The new final overtime rule raises the "standard salary level" from the current level of $455 per week to $684 per week (equivalent to $35,568 per year), raises the total annual compensation level for "highly compensated employees" from the current level of $100,000 to $107,432 per year, allows employers to use non-discretionary bonuses and incentive payments to satisfy up to 10% of the standard salary level and revises the special salary level for workers in US territories and in the motion picture industry.
EEOC Announces it Will No Longer Collect Component 2 Pay Data
Businesses with 100 or more employees, as well as federal contractors with 50 or more employees, long have been required to submit annual Employer Information Reports (EEO-1 Reports), or surveys, disclosing the job category, race, sex and ethnicity of each of their employees. Then, in 2016, the Equal Employment Opportunity Commission (EEOC) announced it would require some employers to report W-2 wages and hours worked, or "Component 2" data, as well, so the Commission could identify pay gaps and investigate pay discrimination practices.
While Component 2 data for 2017 and 2018 was still required to be submitted by September 30, 2019, the EEOC announced just ahead of the deadline (on September 11, 2019) that it would not seek approval from the Office of Management and Budget (OMB) to collect detailed employee compensation data (Component 2 data) on its Form EEO-1 in the future as the agency concluded the burden imposed on employers to gather the data outweighs its usefulness to the agency. The EEOC still plans to follow its longtime practice of collecting Component 1 data.
For employers required to submit Component 2 data, but who have failed to do so yet, the EEOC will continue to take all steps necessary to complete the data collection by January 31, 2020, according to an October 29, 2019 order issued by Judge Tanya Chutkan of the US District Court for the District of Columbia. This does not mean there are additional reporting requirements for those employers who have already submitted the data, but for those who have not yet filed, they should finalize their Component 2 reports ahead of the January 31, 2020 deadline.
At Axcet HR Solutions, we've been managing human resources, benefits, payroll, safety and workers' compensation duties for small- to medium-sized businesses in the Greater Kansas City metro area for more than 30 years.
Disclaimer
The content offered is offered only as a public service and does not constitute solicitation or provision of legal advice. This site should not be used as a substitute for obtaining legal advice from an attorney licensed or authorized to practice in your jurisdiction. You should always consult a suitably qualified attorney regarding any specific legal problem or matter.