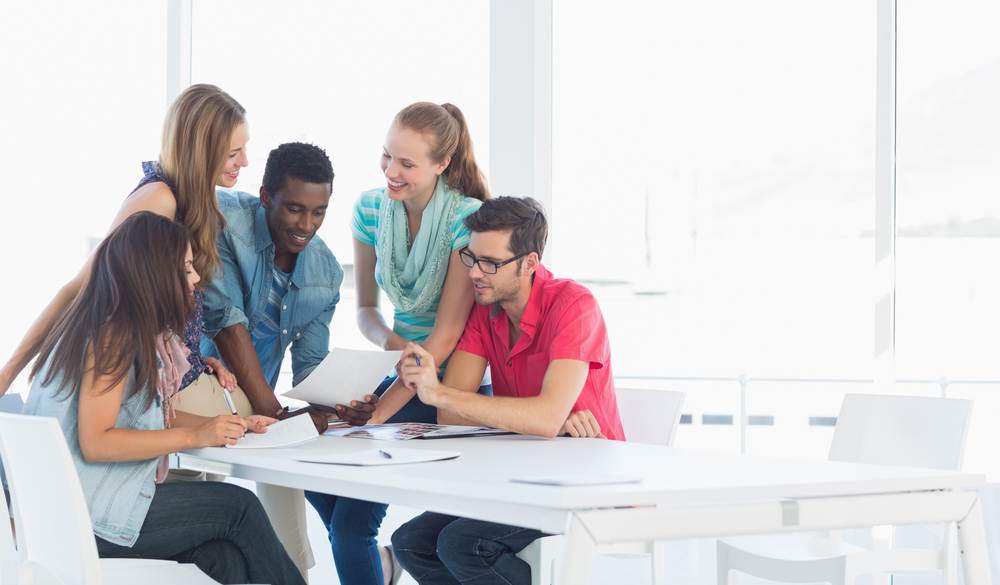 As the owner of a small business, one place you may consider cutting spending is on not having a human resources department. After all, you can handle the hiring and manager training, and your managers can cover new hire training, performance reviews and even employee terminations.
But not so fast. Unfortunately, this is never a recipe for success. While hiring, training and firing are all within the HR realm, there are also a lot more duties and they can get complicated. From employee benefits administration and workers' compensation, to payroll and payroll tax, there's a lot to know. And don't forget about compliance. Everything you do must be compliant with the ever changing state and federal laws. But there's even more. Through HR best practices, an experienced Human Resources professional will work hard to improve employee satisfaction, increasing employee loyalty, productivity and engagement.
1. Strategic Recruiting
Last year was the first time there were more jobs than people out of work, and small business owners everywhere felt the effects of the tight labor market. With the spotlight not only on recruiting top talent, but also retaining high performing employees, organizations had to be strategic if they wanted to remain competitive in the recruiting world. An experienced human resources professional is responsible for having strategic recruiting, systematic hiring, expert interviewing and new hire monitoring processes in place, which work together to reduce the likelihood of making a bad hiring decision.
2. Streamlining the Onboarding Process
We've all heard it, first impressions are everything. And when it comes to employee onboarding, this couldn't be more true. The onboarding experience can either set your new hire up for success or an early departure from your company. One study found 69 percent of employees are more likely to stay with a company for three years if they experienced a great onboarding process.
But what makes an onboarding experience positive? For starters, it's more than simply handing your new hire a copy of your employee handbook and benefits brochure. And a seasoned HR consultant knows it starts well before the employee's first day on the job. In fact, a comprehensive onboarding process can last up to 12 months and is one of the most important processes in place to ensure a new hire is productive and content at your organization.>
So, how can you be sure you're onboarding for success? Download our free whitepaper to find out seven often overlooked steps for a great new hire onboarding experience.
3. Managing Benefits and Time Off
Employee benefits often go hand-in-hand with recruiting and retaining top talent. Unfortunately, offering the right mix of benefits can feel like you're navigating a minefield. In addition to medical plans, PTO and other standard employee benefits, newer, non-traditional benefits are gaining in popularity among job seekers. Your HR partner researches, recommends and administers the best employee benefits for your business' budget.
4. Resolving Interoffice Conflicts
With diverse personalities, experience levels and work styles, interoffice conflicts are inevitable. A talented HR professional is not only trained to handle relations between employees, but also between management and employees. They are able to identify employee relations matters, resolve them and restore a positive work environment for everyone.
5. Handling Legal Concerns
As a small business owner, more than likely, you're an expert in your industry. That said, you're probably not an employment law expert, nor should you be. But one misstep could result in an expensive lawsuit, putting your business and reputation at risk. Experienced HR professionals know the ins and outs of employment and labor laws, helping you stay compliant.
Outsourced Human Resources
Human resources functions occur at every company, regardless of the size. The question should never be whether HR is an option, but rather how can your business implement it effectively. Many small and medium-sized business owners have found outsourcing HR to be more cost-effective than an in-house department. When you outsource HR to a professional employer organization (PEO), like Axcet, you'll gain access to a team of experienced payroll, payroll tax, HR, employee benefits, risk management and workers' compensation professionals. If you aren't sure what a PEO is, or how it can help your business, check out this blog.