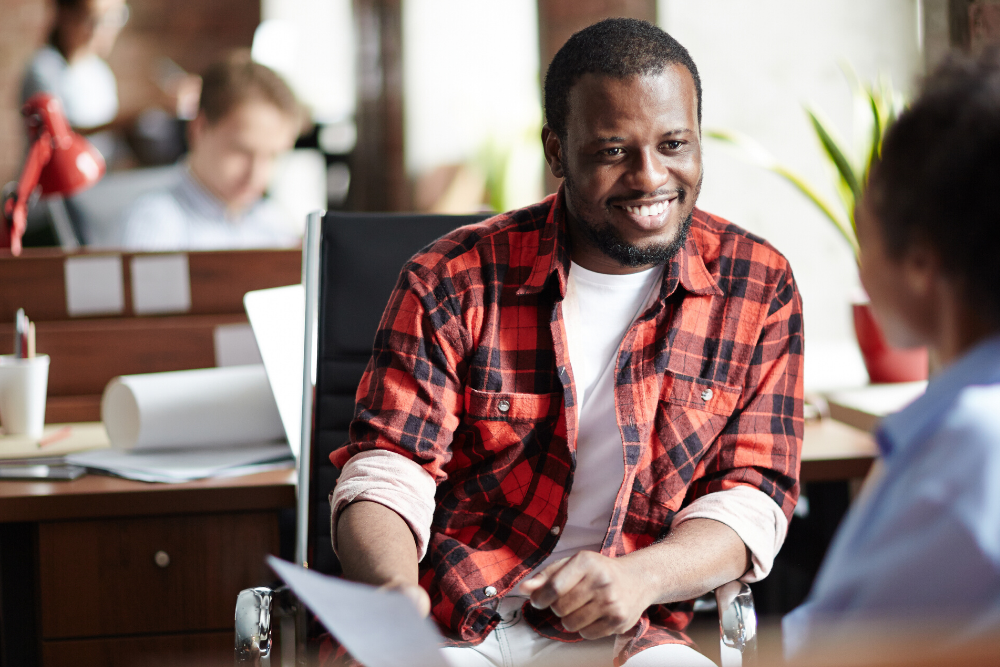 Between sorting through resumes, scheduling interviews and stretching your current staff to cover an empty position, the hiring process can be long and tiresome. It only seems natural that once you believe you've found the right candidate, you'd want to extend an offer immediately. But making a hiring decision without verifying an applicant's claims can be very risky.
An HR.com and National Association of Professional Background Screeners (NAPBS) survey found employers of all sizes and locations use background checks as part of their onboarding process, typically after the interview or job offer. Screening applicants helps employers to make more informed hiring decisions, which is critical when calculating the cost of a bad hire. According to the Department of Labor (DOL), making a bad hiring decision can add up to at least 30% of the employee's first-year earnings. But as a small business owner, a five-figure investment in the wrong hire could harm your company.
Top Reasons Employers Screen Applicants
Pre-employment background checks can include investigating a candidate's criminal records, work history, credit score, drug use, motor vehicle and license records, and civil records. The extent of background checks should relate to the specific job requirements.
If you own a business but aren't running background checks on every new hire, here are three reasons to add it to your onboarding process today.
1. Create a Safe Workplace for Employees and Customers. According to NAPBS, safety is the number one reason employers run background checks on employees. And FBI data backs up employers' concerns. In fact, a report released by the FBI found workplaces to be common targets for active shooters and nearly 80% of incidents occurred at all types of workplaces including health care facilities, educational institutions, places of commerce and government properties. A criminal background check flags an applicant's past criminal convictions to help ensure employers provide a safe workplace for employees and protect customers from harm.

2. Protect from Liability. Background checks help to avoid liability for negligent hiring by practicing due diligence. When an organization hires an employee without running a background check and that employee goes on to commit a crime at work similar to one the employee committed in the past, the employer could be held liable for the incident.

For example, if a business hires a truck driver without background screening and that driver had previous convictions for driving under the influence (DUI), and then went on to get in a DUI accident while on the job, harming others, the employer could be held liable for negligent hiring.
Another example, consider the active shooter in the workplace situation, as mentioned above. Let's say you interview a candidate who seems calm and pleasant, you feel you're a good judge of character, decide against conducting a background check and go on to hire the individual. Once the employee has been working in your organization, something or someone seems to set them off and triggers an active shooter situation. If the employee had a prior criminal record indicating a history of violence or anger, you could be held liable for the incident and charged with negligent hiring.
3. Encourage Honesty. According to Inc, 85% of applicants lie on their resumes. That said, a background check can help weed out the dishonest candidates by verifying education, professional licenses, and work history. Conducting a reference check, or employment verification check can provide invaluable insights from previous employers as to how the individual worked with others, their level of expertise, duration of employment and more.

Legal Guidelines
Employers conducting background checks should be sure the screenings are relevant to the position and are aware of legal guidelines when adding background screening to their onboarding program.
1. Notification. When you're running a background check, you are required to notify applicants in writing that your organization requires background checks as part of your application process.

2. Permission. The applicant's permission, in writing, is required before running a background check. While an applicant can refuse the background check, it would remove them from the application process.
3. Inform. If an applicant is denied employment due to the information obtained by the background check, the applicant must be notified in writing the findings of the background check were the reason and what agency was used to conduct the research.
4. Fair Credit Reporting Act. The Fair Credit Reporting Act (FCRA) sets national standards for employment screenings. For example, you have the right to know what your credit score is and to dispute the findings.
5. Discrimination. Businesses should ensure compliance with the EEOC when running background checks. For instance, only running criminal background checks on a particular race would be considered discrimination under the EEOC.
An applicant's past history can go a long way in predicting their future performance and a thorough pre-employment background check can provide peace of mind in the hiring process.