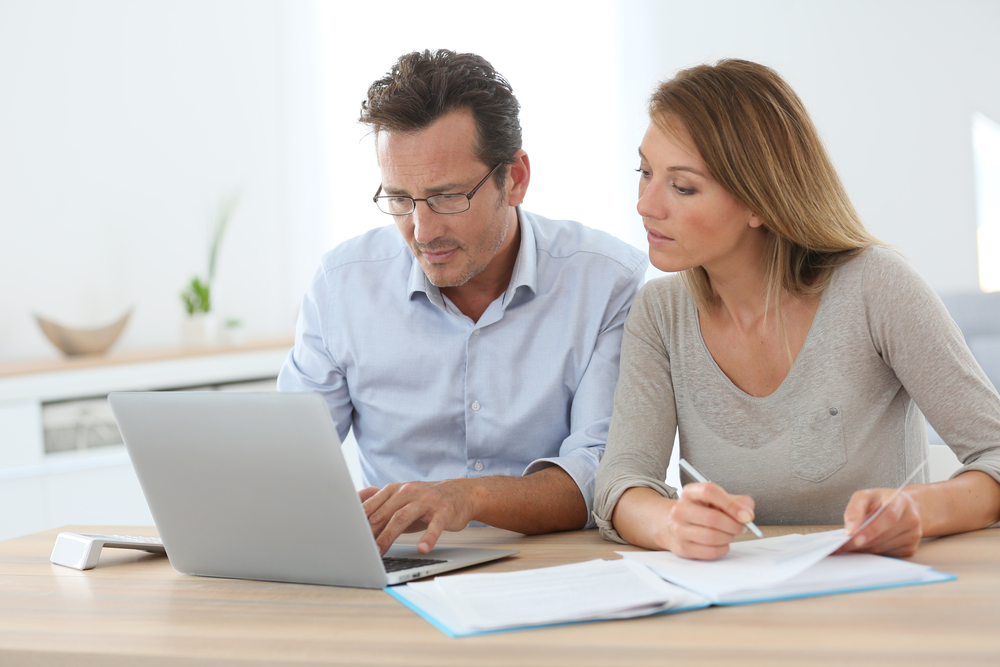 For business owners and HR professionals, ensuring HR compliance is a must. With 2019 well underway, it's time to take inventory of which annual HR compliance to-dos you've checked off your list. As always, it's best to be proactive. Waiting for an incident to occur and then updating policies is never a good idea and can leave your business at risk for lawsuits, penalties and fines. Not to mention, a tarnished reputation. Here's a review of seven annual HR updates critical to the success of your small to medium-sized business.
Update The Employee Handbook
An employee handbook is an important communication tool between you and your employees, and is a must-have for your business. All expectations are clearly defined, along with your legal obligations as an employer and your employees' rights. But creating a great employee handbook isn't a one-time thing. Employee handbooks should be reviewed and updated at least every two years, but annually is best, then redistributed to your employees. When making updates, consider thoroughly addressing the following policies:
Equal Employment Opportunity Policy: Confirm your policy follows federal, state and local laws.

Dress Code Policy: When reviewing your dress code policy, define exactly what is acceptable, or not, in terms of clothing (ie. what does business casual mean); address tattoos, non-traditional hair colors, body piercings, and strong perfumes and colognes that could bother coworkers or customers.

Mobile Phone Policy: Include what is acceptable in terms of talking and texting while at work, and appropriate volume setting for ringers (ie. silent, vibrate or ring).

Social Media Policy: Are employees allowed to access their Twitter, LinkedIn, Facebook, Snapchat, Instagram and YouTube accounts while at work? What about posting from work? Also, include guidelines on whether or not managers are allowed to "friend" or "follow" company employees on social media. For more, read our blog post,

Dating in the Workplace Policy: Without a policy in place regarding romantic relationship between coworkers, your business can be at risk of sexual harassment lawsuits. The most common ban on office dating exists between a supervisor and subordinate. Find out more here.

Other Policies: A review of your business' anti-harassment, anti-discrimination, bullying, workplace violence, drugs and alcohol, smoking and disciplinary policies should be completed, too.
Review Employee Classifications
Do you know the difference between an employee and an independent contractor? Misclassifying employees as independent contractors can have big consequences. But it isn't always an intentional, ill-willed act. Often, small business owners simply don't know the difference. Further, to remain compliant with the Fair Labor Standards Act, you'll need to understand worker status - are they exempt or non-exempt?
Update Job Descriptions
Having accurate, up-to-date job descriptions serves as an important communication tool between you and your employees. It tells them exactly what is expected in terms of job performance, sets standards and even lays out rules. Descriptions also help applicants understand if a particular position at your organization would be a potential good fit.
But job descriptions aren't just good practice, they actually help protect your business from potential lawsuits when it comes to reasonable accommodations under the Americans with Disabilities Act (ADA). Further, they help justify an employee's exemption status.
Affordable Care Act
One thing we've learned since the Affordable Care Act (ACA) took effect is employer penalties and fines for failure to comply can add up quick. If your business is close to the threshold of 50 full-time equivalent employees, it is critical to perform the Applicable Large Employer (ALE) calculation. If you determine you are an ALE, your insurance must be affordable and proper paperwork must be filed, or ACA penalties will be in your near future.
Labor Law Posters
The Department of Labor (DOL) requires employers to post current notices of applicable statutes and regulations. Posting requirements vary, as not all employers are affected by every statute. For example, the Family Medical Leave Act would not apply to some small businesses and, therefore, would not be subject to the Act's posting requirements. Electronic versions of posters can be found here.
Recruiting and Interviewing Compliance
Are your recruiting and interviewing practices in compliance with federal, state and local laws? Key areas to check are Ban the Box laws, Salary History Bans and credit check restrictions. How about Americans with Disabilities compliance? Are candidates given access to adequate ADA information during the interview process? Another key compliance area to assess are interview questions asked by your management team. It's important to note that some questions, though commonly asked, are actually illegal.
Management Training Plan
Annual training gives your management team the knowledge and skills necessary to confidently recognize and handle issues that could result in a risk to your organization. Training sessions to consider include, but are not limited to:
Giving performance reviews

Managing difficult employees

Preventing sexual harassment and handling harassment allegations

Terminating an employee

Keeping a safe workplace
To find out more about key law changes that took effect in 2018, be sure to read this blog by Axcet HR Solutions Director of Human Resources Jeanette Coleman.
And remember, help is just a phone call away. Professional Employer Organizations, like Axcet HR Solutions, are in the business of understanding the ins and outs of human resources and legal compliance, helping protect business owners from HR non-compliance.