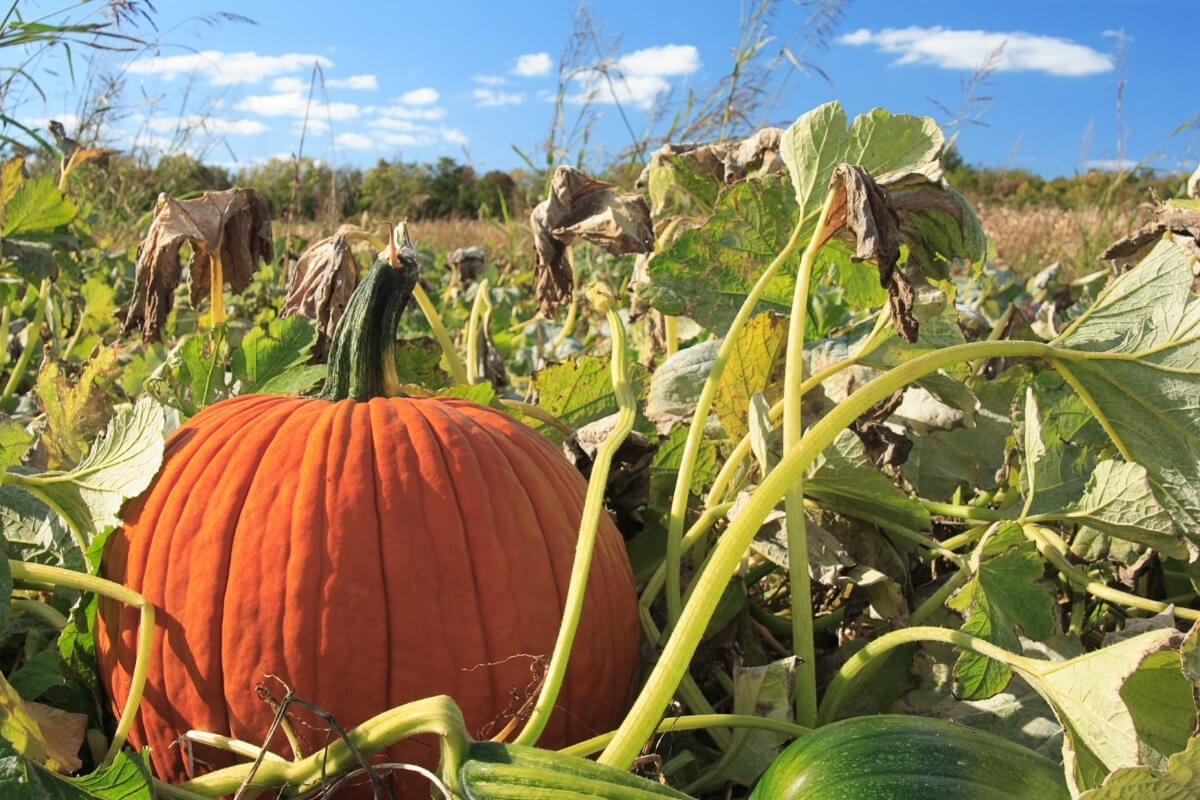 Halloween festivities across the country may not have been in full swing last year, but in 2021 there's no shortage of thrilling old traditions and enchanting new experiences waiting around each corner. From hair-raising haunted houses to shadowy corn mazes and magical pumpkin patches, there's something fun for everyone in Kansas City this Halloween!
As Kansas City's local PEO since 1988, we have you covered with a complete list of the best things to do in Kansas City this Halloween. For a frighteningly good time, we recommend these Kansas City Halloween events 2021:
Visit a Pumpkin Patch
A visit to a local pumpkin patch is a great way to usher in the change in seasons, support local farmers and pick a pumpkin or two from the patch! Here are our favorite pumpkin patches on both sides of the state line (updated for 2021):
Get Spooked at a Kansas City Haunted House
If the Halloween season isn't complete without a good scare, you're in luck. Kansas City is home to nationally recognized haunted houses, in addition to real homes that are rumored to actually be haunted by actual ghosts. Here are some of the well-known Kansas City haunted houses 2021:
Beast. Ranked by America Haunts as one of the top five haunted attractions in 2019, Beast promises to scare visitors out of their wits. The medieval time warp features a live alligator, werewolves, phantoms and monsters. Tickets are available online or at the door for $27 or $42 plus a service fee. Attraction is open on weekends and select Thursdays through November 6. Here's what you can expect from Beast.
Edge of Hell. Celebrating its 47th year, Edge of Hell takes visitors through a five-story warehouse converted into a haunted house. If you haven't experienced Kansas City's oldest haunted houses, add this to your Halloween bucket list. Not recommended for children under age 10. Children under 12 must be accompanied by an adult. Tickets are available online or at the door for $27-$42 plus a service fee. Attraction is open through November 6.

Visit the Edge of Hell website here to purchase tickets and get more information

.
Macabre Cinema. At Macabre Cinema, visitors don't just sit back and watch, they move through and experience more than 30 dramatic horror scenes spread throughout the 1930s, four-level movie theater. Actual movie sets include The Mummy, Hellraiser, Killer Clowns from Outer Space and more. For those who dare, a dungeon awaits. Located in the historic West Bottoms Entertainment District off the 12th street bridge in Kansas City. Tickets are available online or at the door for $27-$42 plus a service fee. Attraction is open through November 6.

Interested in attending Macabre Cinema? Visit their website here

.
Exiled: Trail of Terrors. Dare to embark on a one-mile haunted hike through a thick, dark forest full of scary freaks? Then head over to Exiled in Bonner Springs. Kids are recommended to be at least 12 years old. Tickets are available online or at the door for $40-$50. Box office opens at 6 p.m. and the haunt is open from 7 p.m. to midnight Fridays and Saturdays in October. Closed on Halloween.

Before you hit the Trail of Terrors, visit their website for more information

.
Worlds of Fun Halloween Haunt. As darkness falls, fear awaits at Worlds of Fun Halloween Haunt. Monsters have been unleashed throughout the park. Visitors will experience horrifying mazes, intense scare-zones, frightful shows and more. Haunt open select nights through October 30. Halloween Haunt is frightening after 6:30 p.m. and not recommended for children under 14. Tickets can be purchased online for as low as $39.99.
Ghost Tours
Wornall House Ghost Tours & Paranormal Investigations

Holding the reputation as one of the most haunted locations in Kansas City, the Wornall House Ghost Tour takes participants on a tour describing its history and paranormal activity, including John Wornall's wife, Eliza, whose spirit is said to remain at the house. Ghost tours take place October 22, 29, 30 and 31 from 6:30-8:30 p.m. with tours leaving every 15 minutes and lasting one hour. Tickets range in price from $15 - $30. Be sure to reserve your spot for Wornall House Ghost Tours in advance here.

Apex Paranormal and Haunted Vail Mansion

Apex Paranormal will lead guests on a 1 hour ghost tour through haunted Vaile Mansion located at 1500 North Liberty Street in Independence sharing all the stories of the ghostly encounters and apparitions that lurk the halls. Following the tour, Apex will divide the guests into smaller groups and lead them on a mini ghost hunt to try and interact with the spirits of the mansion. Ghost tours take place October 22, 23 and 24. For more information on Haunted Vail Mansion tours, visit this website.
Experience Boo at the Zoo
The Kansas City Zoo

On October 30-31 from 9:30 a.m. to 4:00 p.m., kids who visit the Kansas City Zoo can come in costume for trick or treating and Halloween-themed entertainment and activities. As an added treat, visitors can watch select animals smash pumpkins both days, including langurs, black mangabeys, golden lion tamarins, and baboons. Boo at the Zoo is included with the price of admission. If Boo in the Zoo sounds spooktacular, check back for 2022 information.

Axcet HR Solutions is proud to be Kansas City's local PEO since 1988 providing a full suite of HR, payroll, employee benefits and risk management solutions to small and medium-sized businesses. We love to support our hometown and wish you a safe and happy Halloween.

Related Reading

7 Kansas City Area Christmas Tree Farms Where You Can Choose and Cut Your Own Tree >>

It's Christmas in Kansas City: 12 Must-See Holiday Lights Displays >>

'Tis the Season for Safe Holiday Lighting Tips >>