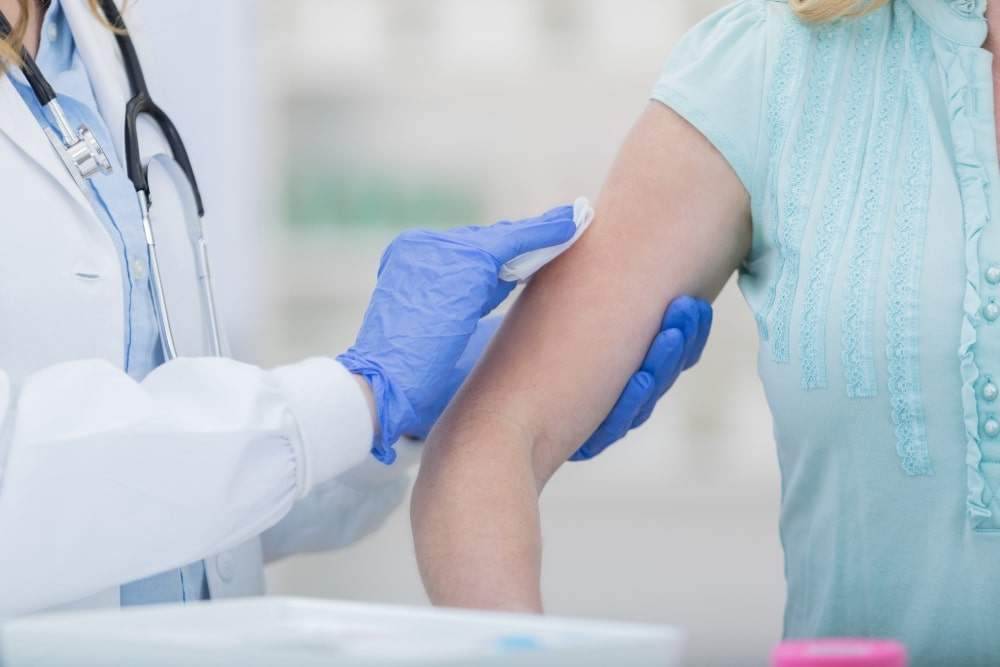 The flu may have a new moment in 2020.
Influenza, or the flu, is a serious respiratory illness that is easily spread from person to person. Even though it can be serious, or even fatal, Americans have become accustomed to "cold and flu season," which runs from October through May, peaking between December and March.
Often, they don't give the flu all that much thought. Yet, while health officials are not required to report deaths caused by seasonal influenza, the Centers for Disease Control and Prevention estimate between 12,000 and 61,000 people die from it each year. The nation's health agency bases those figures on laboratory-confirmed, flu-associated hospitalizations and calculates the annual U.S. death toll from the flu is closer to 34,000 to 43,000 when you exclude the particularly harsh 2017-2018 flu season.
By any measure, the flu costs U.S. businesses billions of dollars in lost productivity. According to the CDC, more than 23 million working-age Americans (from 18 to 64 years old) contracted the highly contagious viral infection during the 2019-2020 flu season. The estimated number of work days missed due to influenza varies, with experts citing figures between 17 million and 70 million days.
This year, because of coronavirus awareness, the flu may get more attention than usual. The flu and COVID-19 share some common symptoms, which could make it difficult to distinguish between the two diseases, and both conditions can require medical attention.
So warding off the flu is more important than ever amid a pandemic that already is taxing America's healthcare system. The best way to prevent or reduce the flu's severity and its related costs is to encourage employees to get vaccinated. Flu vaccinations – recommended for everyone age 6 months of age or older – annually prevents millions of illnesses, as well as tens of thousands of flu-related doctor visits and hospitalizations.
The CDC has worked with vaccine manufacturers to have extra flu vaccine available throughout this flu season. The ideal time to be vaccinated is in September or October, but getting the flu shot anytime through March can still provide important protection.
Flu Vaccine Fast Facts
The flu vaccine reduces flu illnesses, related doctors' visits, and missed work and school due to flu, as well as related hospitalizations and deaths.

Flu vaccines

do not cause the flu

, because they only contain dead or weakened viruses that cannot make people sick.

Flu vaccines are safe for pregnant women and virtually everyone who is older than 6 months of age.

A flu vaccination does not protect against COVID-19, which flu patients are still susceptible to contracting.

This season, getting vaccinated has the added benefit of saving medical resources for the care of COVID-19 patients.
Employers can help improve workplace health and productivity every flu season by:
Urging employees to get an annual flu shot.

Providing coverage for the vaccine in their employee benefits plans, or reimbursing workers who get a flu vaccination.

Offering flu education and vaccination resources in the workplace – for example, sharing the CDC's

Vaccine Finder tool

that lists nearby flu vaccine providers, which include many doctors' offices, clinics, health departments, pharmacies and college health centers.

Asking employees to self-isolate when they are ill, especially during the most contagious period of the three days following the onset of symptoms, and offering paid sick time for the work they miss.

Continuing best COVID-19 prevention practices, such as:

Expanding or maintaining telecommuting and remote work opportunities if the virus begins to spread.

Providing no-touch trash cans, hand-washing stations, soap and hand sanitizer for people working in offices.

Encouraging employees to wash their hands frequently, avoid handshakes and take other hygienic precautions, such as regularly disinfecting workplace surfaces like phones and computers.