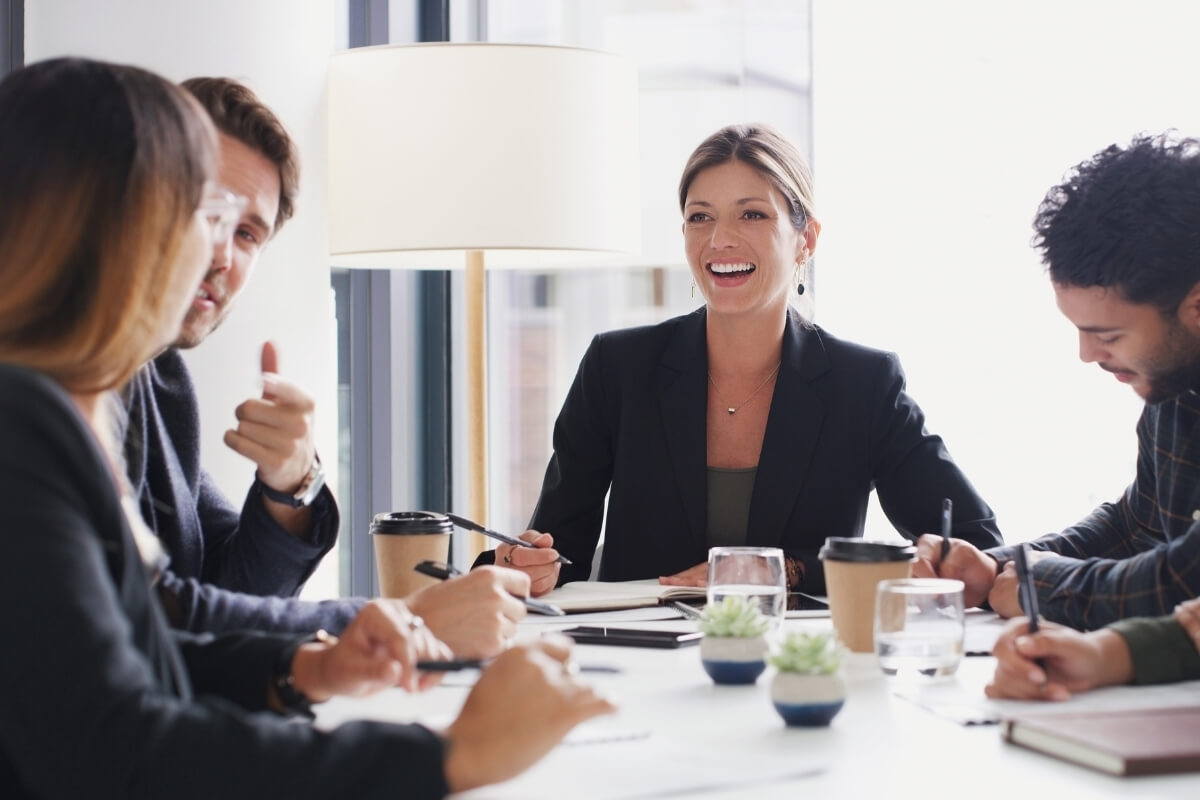 Most employees take it for granted when their employer operates an efficient human resources team, and that is the way it should be. They have their own jobs to attend to, which means they do not necessarily care about what goes on behind the scenes until it affects them in a negative way.
Having an inefficient or understaffed HR team or none at all can wreak havoc on a small or mid-sized business in a hurry. Each year, thousands of smaller companies find a solution to this elusive balancing game by outsourcing HR tasks to a professional employer organization (PEO).
What Is a PEO?
The National Organization of Professional Employer Organizations (NAPEO) defines a PEO as an outsourced human resources organization that manages specific tasks for a small or mid-sized business. Common examples include payroll, employee benefits, compliance and risk management. The PEO becomes a co-employer with the new client along with its existing clients. Smaller employers benefit from a co-employer relationship in multiple ways, including:
Improved efficiency
Improved recruitment efforts and employee retention
Lower cost of employee benefits and workers' compensation
Reduced administrative expenses
Reduced paperwork burden
PEOs were a novel idea when they first appeared in the United States during the mid-1980s. Today, the PEO industry generates revenue of $165 billion dollars. Investopedia.com also reports that between 2.7 and 3.4 million employees in the United States work for a company that outsources its HR to a PEO. The current estimate of smaller companies that have a co-employment relationship with a PEO is between 156,000 and 180,000.
Axcet HR Solutions, a certified PEO in Kansas City, offers these benefits and more. We have provided expert HR support to small and mid-sized companies in Kansas City and the surrounding communities since 1988. Our company is also pleased to be among the 10% of PEOs nationwide that have earned voluntary certification from the Internal Revenue Service (IRS) for exceeding quality standards.
How Does a PEO Work in Kansas City?
When a company becomes a client of Axcet, we are the new employer of record with the IRS and the client's state government. We handle tax administration duties, such as filing state withholding tax returns and unemployment tax returns, making tax deposits, and filing the required payroll tax reports.
As a co-employer, we also provide counsel to clients on certain legal matters like employer compliance issues and preparation for unemployment pre-trial hearings. The client remains in control of all organizational decisions, such as delegation of work duties and managing each employee's job function.
We provide greater detail about some of our specific PEO services in Kansas City in the paragraphs below.
RELATED: What is Co-Employment? Yes, You're Still the Boss >>
Employee Relations Consulting
The benefit of a strong relationship between employers and employees is indisputable. A healthy workplace environment and greater productivity are just two common examples. As any business owner knows, these benefits do not just happen by chance. They require a lot of extra time to develop, a luxury that most small business owners do not have.
Axcet offers several services to help busy employers develop and maintain a positive, productive workplace. These include:
Address and resolve employee complaints and grievances
Facilitate team-building efforts
Guidance regarding employee discipline and termination
Fostering a positive work environment and culture
Creating strategic plans and goals to get teams working together in the most positive and efficient ways possible
Investigate harassment allegations
Propose solutions for employee concerns and relationship issues
These are complex situations that often require an outside perspective to understand and resolve. The experienced HR consultants at Axcet have the training and experience to assist clients with creating the best employee relations and working environment possible.
Payroll Processing and Reporting
Payroll is one of those functions that small businesses cannot afford to get wrong. From the IRS assessing penalties for late payroll deposits to employees threatening to quit due to payroll errors, smaller companies face pressure from all sides. As employers quickly discover, there is much more to payroll than simply adding the hours employees work per pay period and multiplying it by their hourly or salaried rate.
Since most small business owners are not payroll experts, errors are bound to happen. Hiring in-house staff can help, but paying the full salary and benefits of one or more payroll specialists is a cost-prohibitive luxury for most companies with fewer employees.
Axcet HR Solutions provides dozens of payroll services for our small business clients. Here are just five examples:
Initiate direct deposit of payroll with multiple account capability
Online payroll entry and client approval
Payroll reporting and deposits
Prepare and distribute year-end W2 and 1099 forms with the option to send to employee email accounts
Respond to employment verification and wage requests
RELATED: 5 Reasons Small Businesses Should Outsource Payroll >>
Employee Benefits Negotiation and Administration
Small and mid-sized business owners often feel frustrated by their inability to compete with larger companies for employee talent because they cannot afford to provide the same level of benefits. This problem disappears when working with our certified PEO because we operate as the employer of record for hundreds of employees.
The way an insurance company sees it, a larger pool of employees to spread the cost among means a lower risk of high-cost claims. We do the research on behalf of clients and then present them with several options to provide health insurance and other benefits to their employees.
RELATED: Offer These Small Business Employee Benefits To Compete with Larger Organizations for Top Talent >>
Providing employee benefits is a costly, but necessary, aspect of running a business. In August 2019, the United States Small Business Administration (SBA) reported that the typical cost of all employee benefits is 1.25 to 1.4 percent of the employee's salary. The SBA gave an example of an employee who earned a base salary of $35,000 per year. The cost to the employer is more in the range of $43,750 to $49,000 per year after adding the cost of benefits.
With Axcet to negotiate lower benefit costs, employers can keep their expenses towards the lower end of this range. We also offer many other benefit administration services, including:
Annual review of employee benefit options
Assist with employee enrollment and answer questions
Communicate benefit plan information to employees
Collect premiums for employee benefits and deliver to providers
Handle employee family status or demographic change requests
We hope this blog has provided insight into the role of a PEO in HR functions. Please contact Axcet HR Solutions with additional questions about our services or to schedule a consultation