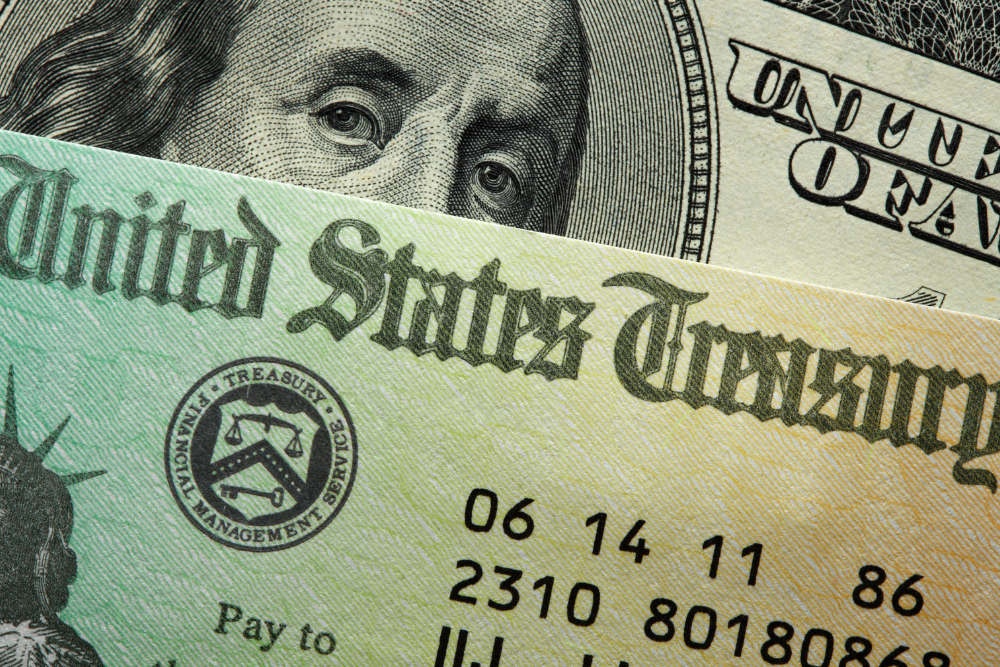 As the economy rebounds from the massive coronavirus shutdowns, a great deal of Americans continue to suffer from the financial hardships brought about by the pandemic. With the CARES Act set to expire on December 26, a new COVID relief bill was urgently needed to continue jobless benefits to millions of unemployed workers, revive the Paycheck Protection Program and prevent a government shutdown.
On Sunday night, December 27, President Trump signed a new, bipartisan relief bill into law, which allowed many Americans to breathe a sigh of relief. While the $600 stimulus checks have been capturing news headlines, the $900 billion relief package provides much more than that. Here's a look at what is included in the new law:
1. Extended unemployment benefits.
Federal unemployment benefits, which have been a lifeline for millions of Americans will continue for an additional 11 weeks, until March 14. The new legislation extends Pandemic Unemployment Assistance (PUA) for those who have lost their jobs, but don't qualify for regular state unemployment benefits (like gig workers, freelancers and independent contractors), and the federally funded Pandemic Emergency Unemployment Compensation (PEUC) for Americans who have exhausted all of their regular state unemployment benefits.
2. Enhanced unemployment benefits.
The weekly federal unemployment benefits enhancement will now provide an extra $300 per week to jobless Americans (down from $600) through mid-March. Similar to those enhanced benefits under the CARES Act, anyone who qualified for regular unemployment through their state would be provided the extra supplement.
3. Direct stimulus payments.
Causing most of the debate surrounding signing the new bill into law was the amount each taxpayer and child would receive as a direct stimulus payment. The current amount is set at $600 for each individual earning up to $75,000, heads of households earning up to $112,500 and couples earning up to $150,000 per year based on 2019 income taxes. Those who are eligible, would receive an additional $600 per dependent child. The benefit declines for individuals and couples whose incomes exceed those amounts and payments cut off completely for individuals who earned more than $99,000 in 2019.
On Monday, December 28, the House voted in favor of increasing the direct, individual payment amount from $600 to $2,000 for qualified taxpayers. Payments for dependent children would remain at $600. The measure is now in the hands of the Senate.
4. Small business loans.
The new relief package renews the Paycheck Protection Program (PPP) and provides $285 billion in loans for qualified small businesses, but with a few new rules. Here's what has changed under the new Economic Aid to Hard-Hit Small Businesses, Nonprofits and Venues Act:
Loan amounts capped at $2 million (previously businesses could receive up to $10 million).
Loans only available to businesses with fewer than 300 employees.
Businesses must have experienced at least a 25% drop in revenue during the first, second or third quarter of 2020 compared to the previous year.
Publicly traded companies are ineligible.
Minority-owned businesses will be able to tap into reserved funding in the amount of $12 billion.
Provides for more flexibility in how the funds may be used and simplifies the forgiveness process for loans under $150,000. Originally, only loans under $50,000 qualified for the simplest, one-page forgiveness application - the new legislation greatly expands the number of businesses eligible for a simplified, one-page form. More guidance will be forthcoming on the process for this simplified forgiveness.
The PPP allows new businesses to apply and allows hard-hit small businesses that had previously taken advantage of the first round of funding to apply for a "second draw".
Businesses have until March 31 to apply for a PPP loan.
Forgiven PPP loans under the original CARES Act, as well as the new relief bill, will not be taxable.
5. FFCRA leave.
The Families First Coronavirus Response Act (FFCRA) provided private employers with dollar-for-dollar tax credits for wages paid to employees who took paid sick and family leave under the Emergency Paid Sick Leave Act (EPSLA). Eligible employees were allowed to take up to 80 hours of paid leave and up to 10 weeks of partially paid leave. The new bill does not extend the mandates of the Emergency Family and Medical Leave Expansion Act (EFMLEA) or the EPSLA enacted under the FFCRA. Therefore, the mandates will expire on December 31, 2020.
The Bill, however, does provide dollar-for-dollar tax credits to private employers who choose to provide "FFCRA-like" paid leave benefits to eligible employees January 1 through March 31, 2021.
The Bill provides no economic incentive for public employers to continue the FFCRA's paid leave benefits.
6. Additional items.
Additionally, the new COVID relief bill extends eviction protection, provides rental assistance and issues funds for vaccines, nursing homes and broadband infrastructure.