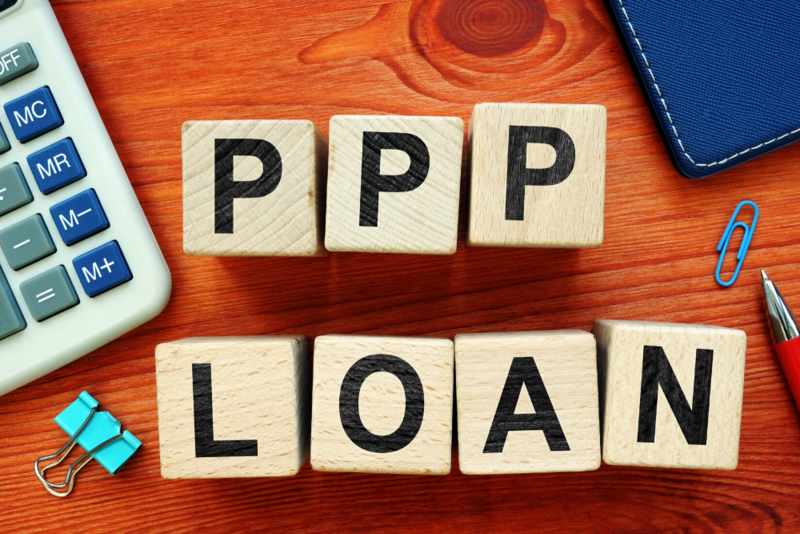 From the Paycheck Protection Program Flexibility Act (PPFA) and the new Paycheck Protection Program (PPP) "EZ" Forgiveness Application to borrower transparency and the June 22 Interim Final Rule, the Paycheck Protection Program has regularly been capturing headlines. Jo McClure, Director of Payroll Administration at Axcet HR Solutions, shines light on all of the latest PPP developments.
What is the new "EZ" Forgiveness Application?
Last week, the Small Business Administration (SBA) released its new PPP "EZ" Forgiveness Application (Form 3508EZ). According to the SBA, the "EZ" forgiveness application reduces the burden on certain borrowers and requires less calculations and documentation. In fact, the new forgiveness application is only two pages in length. The new "EZ" forgiveness application comes as the SBA responds to business owners' concerns that the PPP is confusing, consists of too much red tape and may not be as forgiving as originally promised.
Who is eligible to use Form 3508EZ?
According to the SBA, to be eligible to apply for forgiveness with Form 3508EZ, instead of the original Form 3508, borrowers must meet one of these three criteria:
Are self-employed and have no employees; or
Did not reduce the salaries or wages of employees by more than 25%, and did not reduce the number or hours of employees; or
Experienced reduction in business activity as a result of health directives related to COVID-19, and did not reduce the salaries or wages of employees by more than 25%.
Businesses that cannot answer yes to one of the above three statements are not qualified to use the new "EZ" application, but they can still apply for loan forgiveness through the SBA's full forgiveness application, which has been updated to comply with the changes made to the program through the PPFA.
Is there still time to apply to receive PPP funds?
According to the SBA, on June 20, the PPP still had approximately $130 billion in funding remaining for qualified small businesses. That said, the deadline to apply is June 30 and it is not advised businesses wait until the final days to apply.
Will PPP loan recipient information be released to the public?
Last week, the SBA and Treasury also announced enhanced transparency with regards to PPP borrowers. As a result, businesses receiving loans in the amount of $150,000 or more would have their information disclosed to the public. This includes 75% of PPP loans issued and, according to the Treasury, strikes a balance between public transparency and protection of privacy. Secretary Steven T. Mnuchin had this to say, "I am pleased that we have been able to reach a bipartisan agreement on disclosure which will strike the appropriate balance of providing public transparency, while protecting the payroll and personal income information of small businesses, sole proprietors and independent contractors."
Here's what PPP loan information disclosure will look like:
Businesses who borrowed $150,000 or more will be broken down into the following loan amount ranges and will have their business names, addresses, NAICS codes, zip codes, business type, demographic data, non-profit information, jobs supported data included.
$150,000 - 350,000
$450,000 - 1 million
$1 - 2 million
$2 - 5 million
$5 - 10 million
PPP loans below the $150,000 threshold will include total loan amounts aggregated by zip code, industry, business type and various demographic categories. Business names and addresses will not be disclosed.
What did the June 22nd Interim Final Rule change?
On June 22, the SBA officially updated the language to the PPP Final Rule to include changes enacted as part of the PPPFA and "EZ" application. The Interim Final Rule also clarified a few things that were assumed, but not clear. According to Forbes, these include:
Businesses that have already spent all of their loan proceeds need not wait the entire 24-weeks to apply for forgiveness. They can apply at any time during the 24-weeks as long as loan funds have been spent.
Forgiveness for owner compensation limited to $15,385 for the 8-week period or $20,833 for the 24-week period of their 2019 compensation.
With Axcet, help is just a phone call away.
Axcet HR Solutions has helped its small business clients in the Kansas City metro quickly secure the PPP loan funds needed to weather the COVID-19 crisis. Here's what one client had to say about her experience: "I want to thank you again for so quickly compiling and sending us the payroll reports we needed in order to submit our PPP loan application. We were able to submit our application with the supporting payroll reports as soon as the SBA loan website opened, and our PPP loan has been approved. Your help in this process is very much appreciated!" Click here to see how PEOs help fuel business growth.