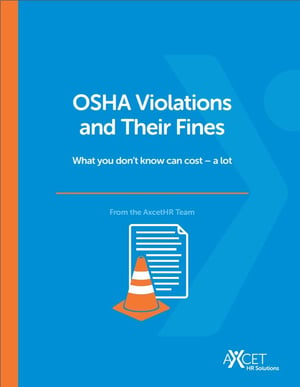 While maintaining a safe workplace is just good policy, the failure to do so got a whole lot more expensive late last year.
Effective August 1, 2016, OSHA made the first increase in penalties since 1990. The maximum penalties were increased by as much as 78%. Going forward, the fines will be adjusted for inflation based on the Consumer Price Index.
For a full description get the Quick Reference Guide: OSHA Violations and their Fines.
Type of Violation

Prior Maximum Penalty

Current Maximum Penalty

Serious

Other-than-Serious

Posting Requirements

$7,000 per violation

$12,471 per violation

Failure to Abate

$7,000 per day beyond the abatement date

$12,471 per day beyond the abatement date

Willful or Repeated

$70,000 per violation

$124,709 per violation