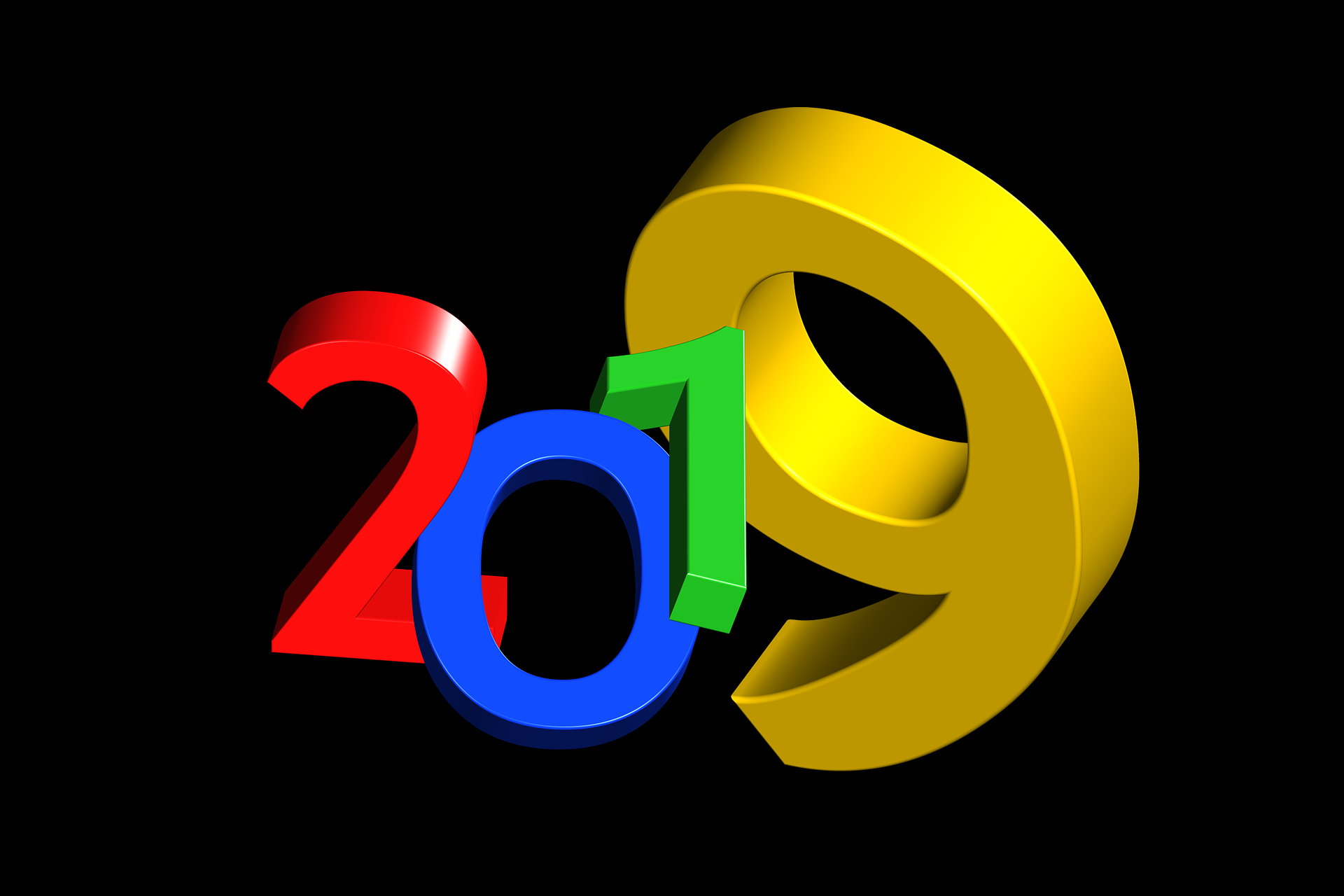 If there's one thing we can all agree on, last year was a busy year for human resources professionals and business owners. For starters, it was the first time ever there were more jobs than people out of work. According to the Bureau of Labor Statistics, there were 6.7 million job openings and just 6.4 million available workers to fill them. And if the tight labor market didn't make our lives tough enough when it came to recruiting and retaining top talent, we wondered about our sensitive data as security breaches regularly captured news headlines. Further, the #MeToo movement continued to pick up speed and plenty of new laws took effect, including a massive overhaul to the internal revenue code.
Just last month our experts compiled a list of the most impactful HR topics from 2018. If you missed the blog, you can read it here. While we will continue to feel the effects of the previous year, a new year is upon us, bringing exciting new workplace trends and business goals. Without further ado, these are the top four HR trends to watch for as 2019 unfolds.
1. The Gig Economy Gains More Momentum
Everyone seems to be talking about the rise of the Gig Economy. Today's digital world makes it easier than ever for people to work from home, a local Starbucks, a co-working facility or even from vacation. Last year, a study found 70 percent of employees around the world worked remotely at least one day each week, while 53 percent worked remotely for at least half the week. Further, the amount of freelancers continues to grow rapidly. Currently, there are 52 million freelancers in America. According to Forbes, in just one year, by 2020, one in every two U.S. workers is predicted to be engaged in some type of freelance work. Why the shift, you may wonder? Because contract work allows for people to experience greater flexibility in their career, schedule and physical workplace.
But what's in the "Gig Economy" for business owners and HR managers? With more and more workers turning to freelancing, independent contracting and gig-based employment, there's a growing talent pool for employers to tap into without bringing on the cost of benefits, taxes and workers' compensation that come with full-time employees. Employers can remain lean, operate in a cost-effective manner and be better able to adapt to seasonal highs and lows. But when looking for freelancers, be sure to source responsibility. Avoid looking for the cheapest workers on content mill sites like Upwork or Fiverr and instead source expert freelancers at market value.
2. Employers Proactively Build Their Brand
In 2019, expect business to continue the shift from reactive to proactive as they leverage branding as a culture building and recruiting tool. Rather than reacting to reviews and ratings (think "Reputation Management"), companies are promoting their own story through creative marketing and social media campaigns that put their company values in the spotlight. By projecting the culture they want, and openly telling their story, some organizations feel they are better able to attract the talent that matches their company culture. But beware - if your organization's real day-to-day culture doesn't match the brand you've publicized, new hires will quickly catch on, word will spread and turnover rates could spike.
3. Performance Reviews Shift to Frequent Check-Ins
Instead of the annual, drawn-out and anxiety-ridden performance review, feedback sessions shift to quick, day-to-day, natural moments. A culture of regular feedback, or real-time feedback, should not be mistaken for a one directional activity. Employees should be invited to provide feedback to the employer, as well. When properly implemented, employers are better able to identify potential problems and sources of discontent, which they can quickly respond to.
4. Traditional Workforce Management Techniques Must Respond to Generational Shifts
Over the last five years, shaping workplaces and managerial styles to support Millennials has been a popular, and sometimes controversial, topic of conversation in the HR world. In 2019, the first line of Gen-Z professionals will enter the workplace, adding another layer of complexity for HR managers. Born in the mid-1990s, and bringing unprecedented levels of technology skills, they'll have a significant impact on the workplace.
But as a new generation enters, an old one, Baby Boomers, will exit at a rapid clip. As Baby Boomers retire, employers will need to address skills shortages and leadership challenges.
Times of Change
Although the results from these shifts will undoubtedly be positive, transition periods can leave business owners and HR managers wondering what changes, if any, they should make at their organization and when. At Axcet HR Solutions, our experienced HR Consultants are always up-to-speed on the latest legal and operational HR issues. You can read more about our comprehensive suite of human resources services here.