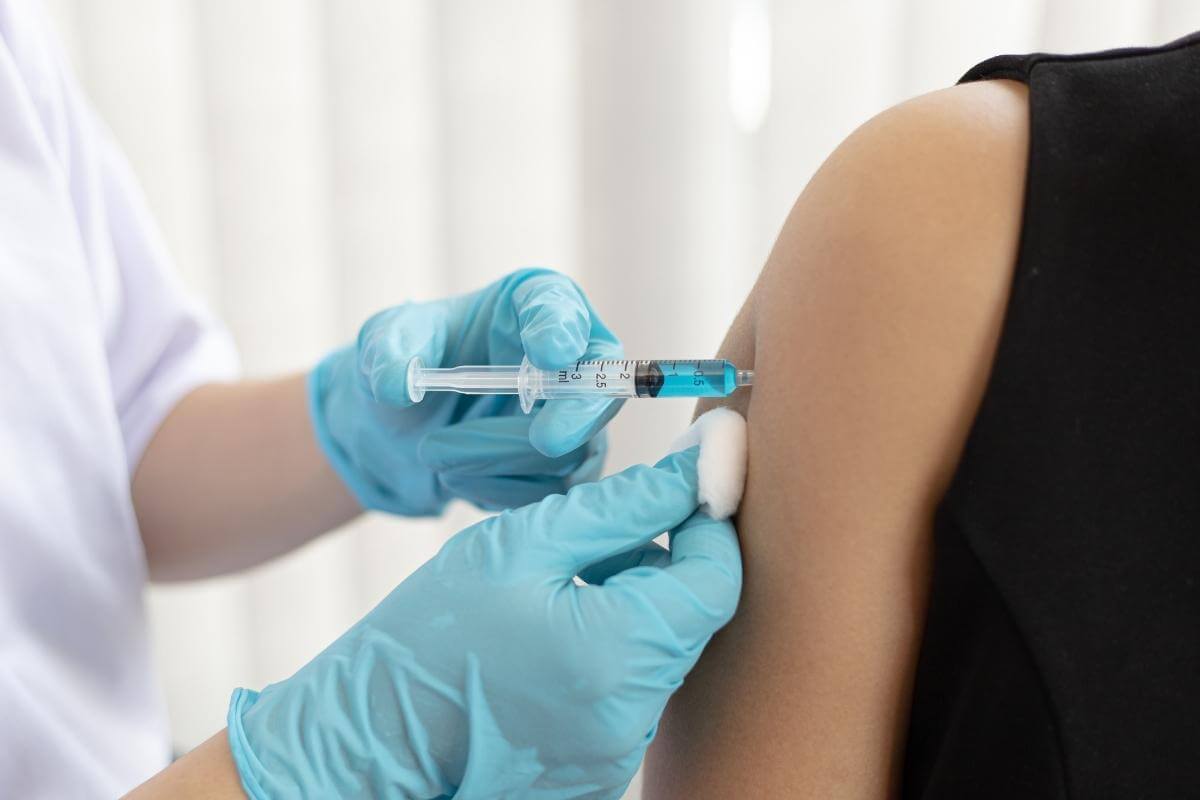 On November 29 and 30, two federal judges in Missouri and Louisiana issued preliminary injunctions to halt President Biden's vaccine mandate for health care workers across the country. The Centers for Medicare and Medicaid Services (CMS) Mandate would have required health care workers at hospitals that receive federal funds from CMS to complete their first COVID-19 vaccine this week, on December 6, and to be fully vaccinated by January 4. This is just one of the latest developments as push back against President Biden's federal COVID-19 vaccine mandate continues across the country.
Related: Governor Laura Kelly Signs New Kansas Vaccine Exemption Law >>
Federal Judges in Missouri and Louisiana Issue Preliminary Injunctions
On November 29, a federal judge in Missouri issued a preliminary injunction in State of Missouri v. Biden that prevented CMS from enforcing the CMS COVID-19 vaccine mandate in 10 states, including Kansas and Missouri. Then on November 30, in a separate lawsuit, a federal judge issued another preliminary injunction in Louisiana et al. v. Becerra et al., No. 3:12-CV-03970 involving 14 different states. Its ruling aligned with Missouri's findings; however, instead of only covering the 14 states involved, the federal judge expanded the preliminary injunction to cover health care workers at hospitals and nursing homes receiving federal Medicare and Medicaid funds across the country.
The national halt to the health care worker vaccine mandate takes effect immediately.
Grounds for CMS Mandate Preliminary Injunction
Both federal courts found CMS lacked the authority necessary to implement the health care worker COVID-19 vaccine mandate. According to the Missouri ruling, "Because this mandate significantly alters the balance between federal and state power, only a clear authorization from Congress would empower CMS."
Louisiana U.S. District Court Judge Doughty expands and says, "There is no question that mandating a vaccine to 10.3 million health care workers is something that should be done by Congress, not a government agency. It is not clear that even an act of Congress mandating a vaccine would be constitutional."
While the Biden Administration believes this mandate is necessary to fight the ongoing COVID-19 battle, healthcare facility workers and states believe it infringes on the rights of individuals, will exacerbate the healthcare worker shortage already seen across the country and result in substandard care or no care at all.
U.S. District Judge Matthew Schlep explains, "The scale falls clearly in favor of healthcare facilities operating with some unvaccinated employees, staff, trainees, students, volunteers and contractors, rather than the swift, irremediable impact of requiring healthcare facilities to choose between the two undesirable choices - providing substandard care or providing no healthcare at all."
Further, the courts deemed the vaccine mandate "arbitrary and capricious" due to the fact that the CMS Mandate occurred months after COVID vaccines had been readily available across the country. Additionally, the agency backtracked as it had previously said it would not issue a mandate.
Related: OSHA Issues Vaccinate or Test Mandate; Appeals Court Halts Implementation >>
The Future of the CMS Mandate
On December 1, the federal courts in Missouri and Louisiana denied a request by the Biden Administration to stay enforcement of their preliminary injunctions pending appeal. As a result, CMS announced all activities related to implementation and enforcement of the CMS health care worker COVID-19 vaccine mandate are suspended until further developments in the appeals process.
Covered employers should communicate these developments with their employees and continue to monitor the situation. Pending appeals, the mandate could take effect at a later date, but it is unknown at this time what will transpire.