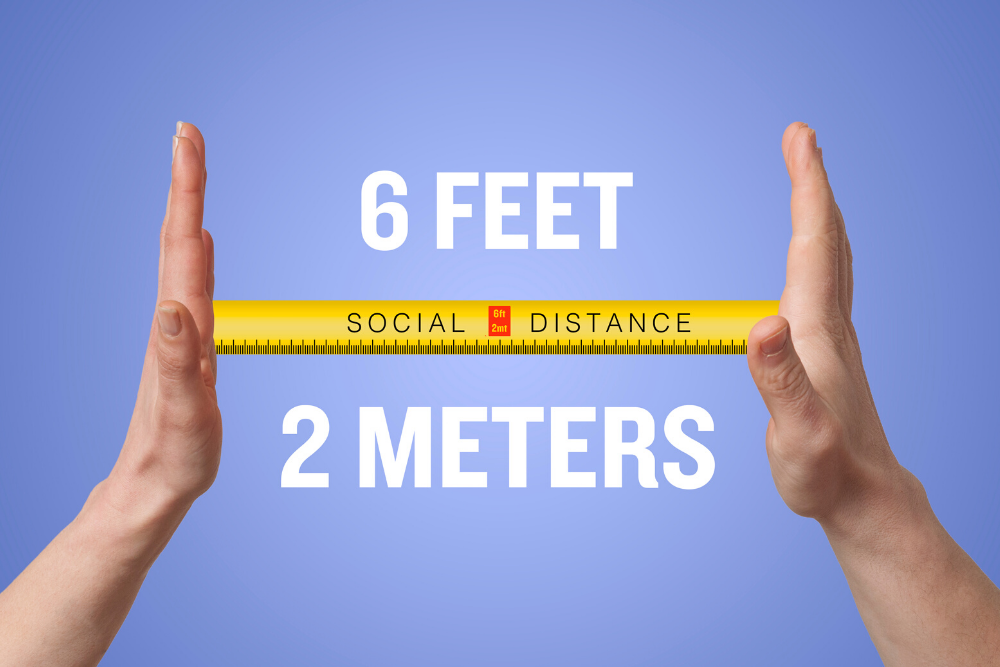 As some employees prepare to go back to work during the coronavirus pandemic, employers should encourage them to follow recommendations from the Centers for Disease Control and Prevention (CDC) and other health officials to keep everyone safe at the worksite. Chief among the guidelines designed to slow the spread of COVID-19 is social distancing – important because even people who show no symptoms can still transmit the highly contagious disease.
Business owners may need to make adjustments to their work environments and institute new policies to help ensure employees avoid gathering and maintain at least six feet of physical distance between each other throughout the workday. Taking such social distancing measures can lower the impact COVID-19 has on businesses and entire communities.
According to a UK scientist, the risk of spreading COVID-19 is up to 30 times higher when someone is 1 meter (or about three feet), rather than 2 meters away from an infected person. This statistic underscores the importance of social distancing, which businesses can encourage by:
Rearranging workstations so they are at least six feet apart.
Repositioning tables and chairs in meeting rooms to allow people using them to maintain a distance of six feet or more.
Holding meetings via teleconference or video, even when employees are at the same worksite.
Limiting access to areas where employees tend to congregate. Kitchens, staff lounges or workrooms, for example, may need to be off-limits for a while. For areas like restrooms or designated smoking areas that need to remain accessible, employers may wish to regulate the number of people who can be in a common area at any one time. Posting signage asking people to stay six feet apart while they're in the same room and/or marking six-foot positions with letter Xs made from brightly colored tape on the floor could serve as visual reminders to maintain appropriate social distance from others.
Adding partitions or other protective elements.
Suspending the use of standing desks in open floor plans, unless protective partitions are in place, to reduce the possibility of cough or sneeze droplets traveling into shared spaces.
Considering phased, flexible or alternating schedules to stagger workforces and reduce the number of employees who work onsite at any given time.
Allowing only authorized employees in the office and denying entry to non-essential visitors.
Implementing these and other steps to limit contact, avoid large gatherings and maintain six feet of physical space between employees, per CDC and other health authority guidelines, will help employers reduce the transmission of COVID-19 to employees, customers, consultants and suppliers. By taking these measures, companies will be more successful at maintaining healthy work environments, business operations and communities.