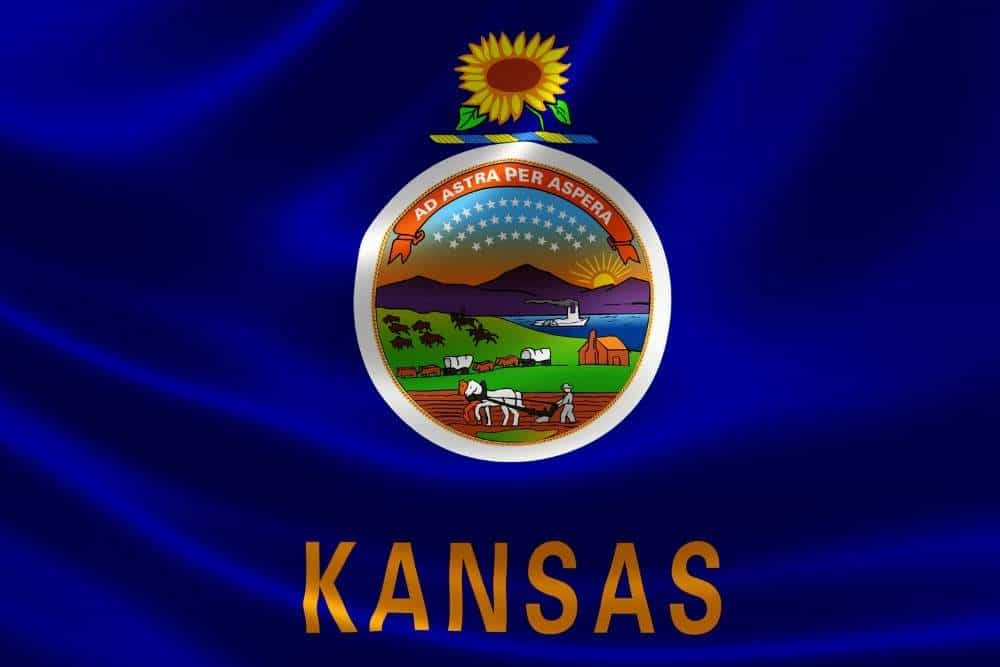 A recent surge in new unemployment claims in the State of Kansas has been determined to be in large part due to fraudulent, identity theft claims. During the week ending January 23, Kansas reported 82,944 new unemployment claims, about 10,000 more than the previous week, according to the U.S. Department of Labor. In fact, Kansas had the second highest initial unemployment claims in the nation, second to Illinois and beating out big states like Texas, and highly populated states such as California and New York.
Governor Laura Kelly suggested in a press conference the majority of claimants in the past few weeks could be scammers taking advantage of the state's 45-year-old system. But the exact number of fraudulent claims has yet to be determined. Here's what we know so far via the Kansas Department of Labor spokesman Jerry Grasso, "We've reported publicly that we have stopped payment on approximately 250,000 fraudulent claims, and handle approximately 2,300 a day. Those are the numbers we are sharing publicly at this time."
By comparison, in Missouri, the issue has not been seen to such an extreme degree, as the State of Missouri only reported 9,059 new claims during the same week, compared to Kansas' 82,944.
What is Identity Theft Unemployment Insurance Fraud?
If you're unfamiliar with identity theft unemployment insurance fraud, here's a quick recap. Due to record high numbers of taxpayers filing unemployment insurance claims, in addition to increased and expanded benefits, scammers quickly took advantage of the system and filed unemployment insurance claims with stolen personal information belonging to currently employed individuals. The payments that resulted from the fraudulent claims were issued to the identity thieves, not the individuals whose personal information was used.
How to Know if Someone Filed a Fraudulent Claim With Your Identity
According to the FBI, "Many victims of identity theft related to unemployment insurance claims do not know they have been targeted until they try to file a claim for unemployment insurance benefits, receive a notification from the state unemployment insurance agency, receive an IRS Form 1099-G showing the benefits collected from unemployment insurance or get notified by their employer that a claim has been filed while the victim is still employed."
What To Do if You Receive Form 1099-G and Are a Victim of Identity Theft
In all states, if you receive a Form 1099-G and are a victim of identity theft, contact the state agency that issued the Form. In the State of Kansas, Form 1099-G was sent out to all claimants by January 31. If you received Form 1099-G and are a victim of unemployment insurance identity theft who never received the benefit amount stated on the Form, the IRS has provided this guidance:
Contact your appropriate state agency and establish you are a victim of identity theft. In the State of Kansas, you can fill out a request on the

KDOL Self-Service Portal

under "1099 Protest/Dispute". Be sure to check the box "I want to dispute my 1099" and upload an

Unsworn Declaration

to declare you did not receive the benefits that were stated on your 1099-G form issued from the Kansas Department of Labor. You can also submit the dispute in writing.

More information can be found here

via the Kansas Department of Labor.
Request a corrected form showing you did not receive these benefits.
If you are unable to obtain a corrected Form 1099-G prior to filing your tax return, only report the actual income you received, not 1099-G income resulting from identity theft.
To prevent an unexpected federal tax bill from unreported income, you will need to obtain a corrected Form 1099-G showing zero unemployment benefits if you were a victim of identity theft.
While the IRS has previously issued guidance to states requesting no 1099-G forms to be issued to individuals who have been identified as identity theft victims, the Kansas Department of Labor said some identity theft victims may still receive a 1099-G.
According to the Kansas Department of Labor via Twitter: "We have received reports of Kansans receiving fraudulent 1099-G Tax Forms. Every effort has been made to prevent 1099-G notices from being sent to identity theft victims. However, due to the record high volume of unemployment claims, it is possible that some identity theft victims may receive a notice. Claimants who establish they are identity theft victims are not liable to pay taxes on income they did not receive from fraudulent unemployment claims. If a claimant has been the victim of identity theft and receives a Form 1099-G for unemployment benefits, please contact KDOL at 785-291-6059."
A New System Launches in Kansas This Week
As a result, the State of Kansas shut down its 45-year-old unemployment system on January 30 and will be off-line through February 2, when the new system will launch. The updated system is expected to keep fraudulent claims at bay by utilizing such features as two-factor authentication and identity verification.
What To Do If You Believe You Are a New Victim of Unemployment Insurance Fraud
If you have not received a fraudulent 1099-G, but suspect you are a recent victim of unemployment insurance fraud in the State of Kansas, you can report the fraud by submitting a form on the Kansas Department of Labor's website here or by calling the fraud hotline at (785) 291-6059.
Reminder: Unemployment Benefits Are Taxable
As a reminder, unemployment benefits are taxable and should be reported when you file your tax returns. To verify the accuracy of Form 1099-G received in the mail from the State of Kansas, be sure to check if the following information is accurate:
Kansas Department of Labor's address
Kansas Department of Labor's taxpayer identification number (TIN)
Total unemployment benefit amount
Total federal and state taxes withheld, if opted in
To see what the official Kansas Form 1099-G looks like, view their Twitter post here.