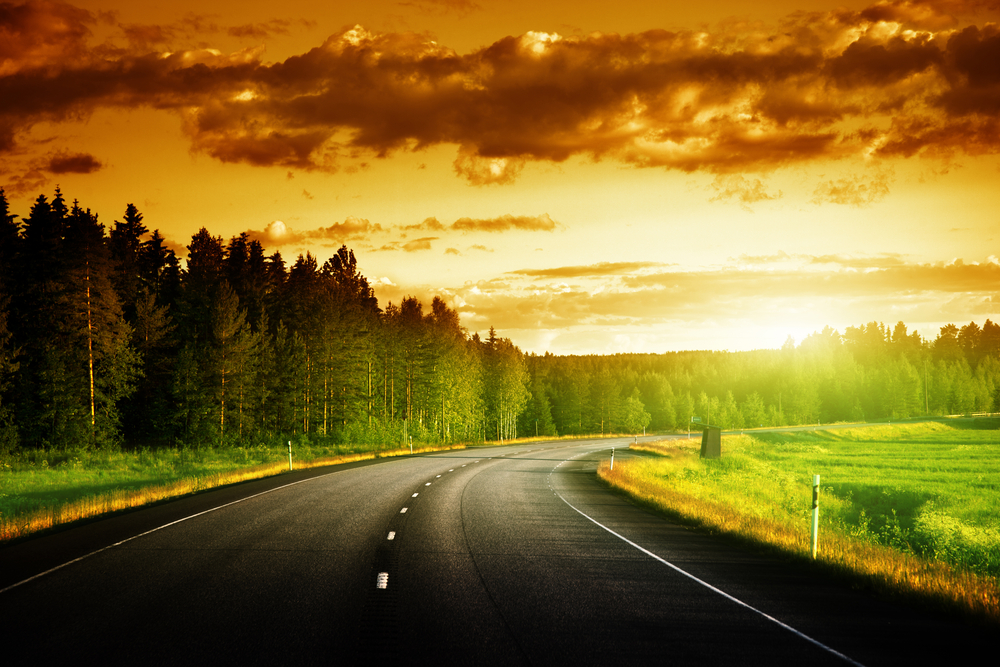 The Internal Revenue Service today issued the 2019 optional standard mileage rates used to calculate the deductible costs of operating an automobile for business, charitable, medical or moving purposes.
Standard Mileage Rates for 2019
Beginning on Jan. 1, 2019, the standard mileage rates for the use of a car (also vans, pickups or panel trucks) will be:
58 cents per mile driven for business use, up 3.5 cents from the rate for 2018,
20 cents per mile driven for medical or moving purposes, up 2 cents from the rate for 2018, and
14 cents per mile driven in service of charitable organizations.
The business mileage rate increased 3.5 cents for business travel driven and 2 cents for medical and certain moving expense from the rates for 2018. The charitable rate is set by statute and remains unchanged.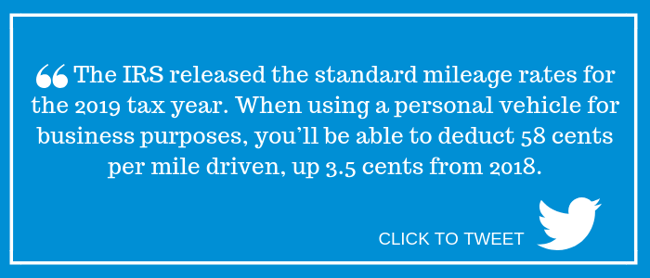 How the IRS Calculates Standard Mileage Rates
The standard mileage rate for business use is based on an annual study of the fixed and variable costs of operating an automobile which takes into account depreciation, insurance, repairs, tires, maintenance, gasoline and oil. The rate for medical and moving purposes is based solely on the variable costs such as gasoline and oil. To use the standard mileage rate, simply multiply the amount per mile by the number of miles traveled.
Alternative Option to the Standard Mileage Rate
Taxpayers always have the option to calculate the actual costs of using their vehicle instead of using the IRS' standard mileage rate. To calculate the actual cost, you will need to determine the cost of gas, oil, repairs, tires, insurance, registration fees, licenses and depreciation (or lease payments) attributable to the portion of the total miles driven for business purposes.
The IRS recommends calculating your deduction both ways (standard rate vs. actual cost) to determine which method allows for the larger deduction. As always, remember to keep adequate records to support your deductions. At a minimum, a mileage log should include:
Date of the business trip.
P

urpose of the trip.

E

xact mileage driven.

Specific t

rip destination including name of business and exact address.