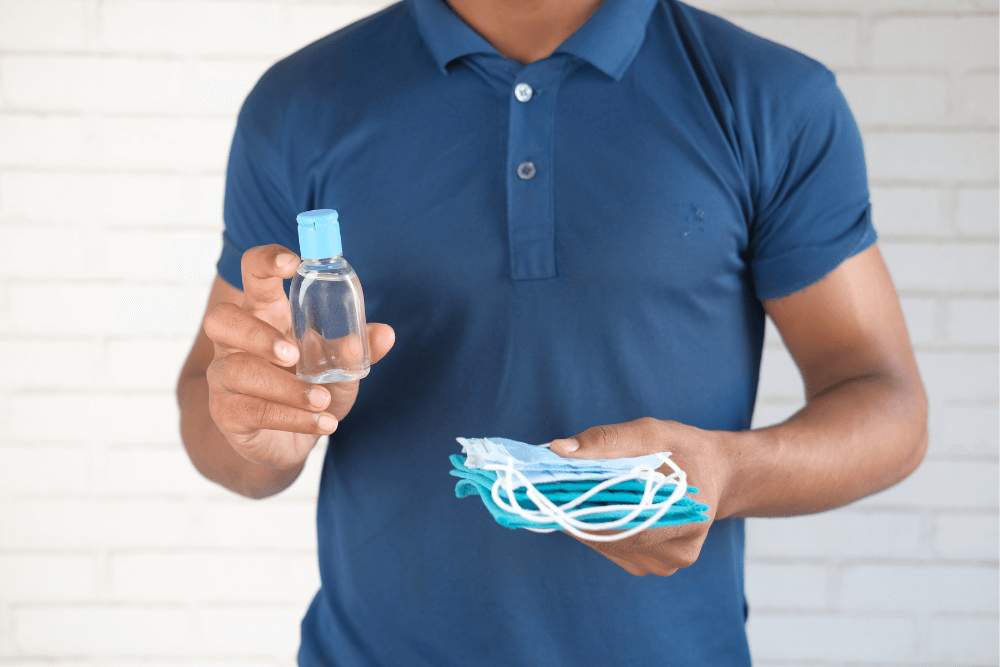 The Internal Revenue Service (IRS) issued Announcement 2021-7 on March 26, 2021, to clarify its position on employee eligibility for reimbursement from benefit accounts for over-the-counter or non-prescription personal protective equipment (PPE). This issue had caused confusion for employers, employees and benefits administrators since the pandemic began.
PPE Declared a Deductible Expense
When announcing the clarification, an IRS spokesperson stated that PPE such as sanitizing wipes, hand sanitizer and face masks used by a taxpayer, the taxpayer's spouse or children and not covered by insurance, is a deductible medical expense. To be eligible to claim the PPE deduction, taxpayers cannot claim medical expenses that exceed 7.5% of their adjusted gross income.
Since PPE is a tax-deductible expense, people can reimburse themselves using funds from their Flexible Savings Account (FSA), Health Savings Account (HSA) or Health Reimbursement Arrangement (HRA). However, the IRS disallows the tax deduction if payment or reimbursement comes from one of these accounts.
Lack of Early Guidance Caused Upset with Some Health Consumers
Since the earliest days of the pandemic, the Centers for Disease Control (CDC) has consistently recommended that Americans buy PPE and use it regularly. Health-E Commerce, a consumer health and advocacy organization, reported that people felt shocked they could not purchase PPE recommended by the CDC on a tax-free basis.
Early bipartisan bills to clarify the tax exemption and use of an FSA, HSA or HRA failed to progress through Congress, leaving Americans without guidance on the issue for a year. Partly as an effort to counteract the confusion, the changes announced on March 26 are permanent and not dependent on the country being under a pandemic emergency.
The announcement last month left plan administrators in the position of reviewing FSA and HSA rules to determine whether they should expand them to accommodate reimbursement requests for PPE purchases.
Retroactive Amendment of Plan Documents
FSA and HSA plan administrators may backdate documents to January 1, 2020, to reflect the clarifying statement issued by the IRS. Plan administrators who intend to make changes retroactive must do so no later than December 31 of the following year. What that means in practice is that administrators wanting to have the documents reflect a January 1, 2020, start date must implement the change by December 31, 2021. Retroactive backdating cannot occur after December 31, 2022, for the current calendar year.
IRS Requires Pharmacies and Retailers to Update Their Systems
The clarification announcement by the IRS last month also requires pharmacists and retailers to update software systems to reflect the changes. These systems will need to show that patients and customers can pay for their PPE using a flexible or health savings account that provides them with tax benefits. Depending on whether pharmacies or retailers update their systems monthly, quarterly or annually, the process could take longer than health consumers would like.
Any delay in system updates will result in a declined sale when people with a debit card linked to an FSA or HSA account attempt to use it. While this may be frustrating, it does not mean the PPE purchase is ineligible. However, people will need to save their receipts and submit a manual claim for reimbursement. Employees should always clarify with their employer or reference official documentation regarding what is and is not covered under the FSA or HSA plan before purchasing PPE.
How Axcet HR Solutions Has Responded to Announcement 2021-7
Here at Axcet HR Solutions, we would like our current clients to know we have already added PPE as a covered expense to FSA and HSA accounts through Axcet HR Solutions. Clients with additional questions about this recent IRS clarification and our response should contact their dedicated Human Resources Consultant.