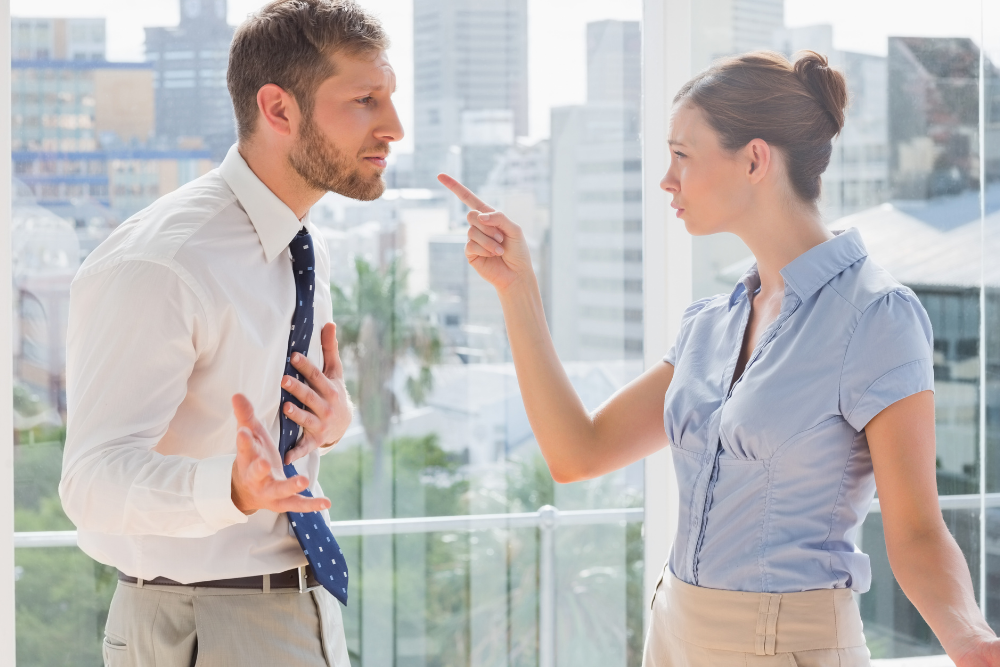 Election Day finally arrived, but that hardly means an end to the political tension that has gripped our country. With an increase in mail-in ballots due to the coronavirus pandemic, many states still do not have election results. In fact, going into the election, only nine states were confident they would have 98% of unofficial results reported by noon on Wednesday. This uncertainty in the days following Election Day may lead to civil unrest and turmoil impacting your employees and workplace.
Retailers Prepare for the Worst
Already on Monday, retailers across the country, including those on the Country Club Plaza in Kansas City, began preparing for protests, civil unrest and violence, similar to those that erupted after George Floyd's death in May. Windows and doors have been boarded up and extra security has been retained. These pictures of the famous Rodeo Drive illustrate just how much tension surrounds this election. For brick and mortar retailers, securing their storefront and looking out for the safety of their employees is first and foremost ahead of possible post-election chaos. But what about other employers?
Post-Election Turmoil at Work
After Election Day, roughly 100 million Americans will report to work, whether virtually or in-person. According to Harvard Business Review, the workplace is one of the few spaces people regularly interact with others who come from different backgrounds and may not share the same views. For these 100 million-plus Americans, the workplace is likely their first opportunity to be in a place where they are interacting with others and able to vent frustrations about election news.
With 25% of people surveyed indicating they believe the "other" party will likely cheat to win in the days following Election Day, there very well could be some heated arguments in your workplace. Jeanette Coleman, Director of Human Resources at Axcet HR Solutions, shares three steps to take in the workplace today, along with tips to help your employees stay focused on their work during post-Election Day turmoil.
Three Post-Election Steps to Take in the Workplace
As with most policies, it's best to put your post-election workplace guidelines in writing alongside your organization's Politics in the Workplace policy. Here are three things to watch for and to reiterate to employees following Election Day:
1. Political harassment at work. As an employer, you are required to maintain a harassment free workplace and this includes one free from political harassment. While a water cooler conversation about the election may start out innocent, it often just takes one comment about a hot button issue, like immigration, to set off a politically driven co-worker. Once the conversation turns to badgering involving a protected class, race and/or gender, it sets the stage for a harassment lawsuit.

2. Reiterate your company's open-door approach to complaints. Employees should be encouraged to come to their immediate supervisor as soon as concerns of political harassment arise. Fast and effective action in the form of a thorough investigation can ensure all parties in the complaint are treated fairly while also providing your company a legal safe harbor. Find out how to investigate an employee harassment complaint in this blog post.
3. Take disciplinary action. For employees who are guilty of politically badgering or harassing co-workers based on their viewpoints, discipline should be enforced consistently and without bias. Properly handled discipline in the workplace can be beneficial for both the employee and the business. It allows the employee a chance to correct problems and through coaching and counseling get on a higher performing work track. For the business, it helps uphold the policies and procedures that make the workplace a healthy environment for all workers, stops negative behavior, can help prevent lawsuits and may increase productivity. Read this blog post to find out the six keys to effective employee discipline.
Three Tips to Stay Focused at Work When You're Feeling Overwhelmed About the Election
Stress from this year's presidential election may be the tipping point for many workers who have already endured so much. From fear of the coronavirus and suddenly being sent to work from home (often without childcare) to protests and riots, 2020 has not been an easy year. Post-Election Day news and the potential for civil unrest could very well make it difficult for your organization's leaders and employees to stay focused. Here are three tips:
1. Set limits on how often you will check the news. Unless your job is in politics, checking your phone or tuning into your go-to news channel on TV every five minutes isn't necessary. By proactively setting a schedule as to what time of day and for how long you will tune into election news, you can keep yourself from getting sucked in and still have time to focus on work and your mental and physical health.
2. Focus on what you can control. All too often, we exhaust way too much energy on things that are beyond our control. In the days following the election, it may be easy to go to worst case scenarios in your mind. Instead of tearing down relationships over differing political opinions at work and negative thoughts, focus on what you have in common with your co-workers. This will help keep your culture and professional relationships strong.
3. Restructure your week. If you loaded the first part of the workweek with heavily and left creative and easy projects for Friday, consider moving less intense work to the days when you know you may have a hard time concentrating. By pouring your energy into projects that excite you and make you happy, you'll be better able to filter out any stressful election news.