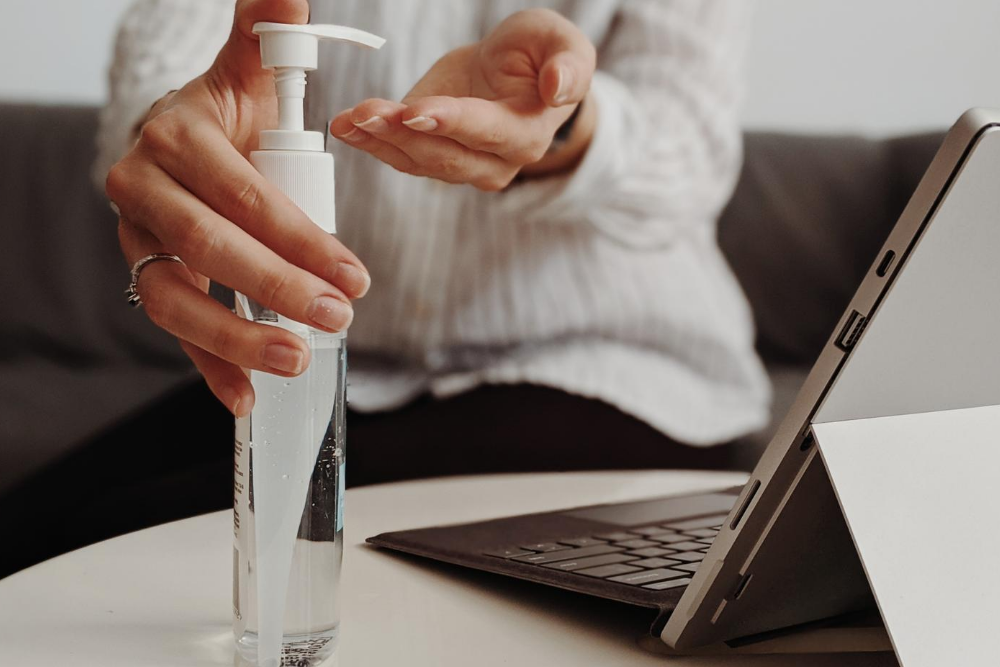 Promoting good hand hygiene and having a good supply of hand sanitizer available around your workplace is an essential part of reopening during COVID-19. However, as with other products, like Clorox wipes and Lysol spray disinfectants, hand sanitizer has been hard to come by due to high demand, and consumer purchase limits are still in place at most stores. To get around the shortage, the FDA issued guidance which allows other companies and pharmacies to temporarily make alcohol-based hand sanitizers to meet the increased demand due to the coronavirus.
But not all new manufacturers are following the conditions outlined in the FDA guidance for the industry, resulting in sub-potent and toxic hand sanitizers being sold to and used by consumers. Currently, over 149 hand sanitizers are included on the FDA's list of hand sanitizers consumers should not use.
Certain Hand Sanitizers Sold in U.S. Test Positive for 1-Propanol
Just last week, the FDA announced certain hand sanitizers sold in the U.S. and labeled to contain ethanol or isopropyl alcohol actually contain the toxic ingredient 1-propanol. Ingestion of 1-propanol can be deadly. The FDA warns, "Young children who accidentally ingest these products and adolescents and adults who drink these products as an alcohol (ethanol) substitute are most at risk. Ingesting 1-propanol can cause central nervous system CNS) depression, which can result in death."
The symptoms of 1-propanol poisoning include confusion, decreased consciousness, and slowed pulse and breathing. Additionally, 1-propanol can cause skin and eye irritation and an allergic skin reaction. Consumers experiencing symptoms should seek immediate medical attention. Products containing 1-propanol should be disposed of properly and not flushed or poured down the drain. See the FDA's list of hand sanitizers consumers should not use here.
More Hand Sanitizer Brands Test Positive for Toxic Methanol
1-propanol is just the latest toxin to be found in hand sanitizer sold in the U.S. Previously, more than 100 brands of hand sanitizer had been recalled by the FDA that contained methanol, also known as wood alcohol. Methanol causes serious side effects when absorbed through the skin, and blindness or death when swallowed.
Signs of methanol poisoning include nausea, vomiting, headache, blurred vision, permanent blindness, seizures, coma, permanent damage to the nervous system or death. Negative effects of methanol may occur in people using the product on their skin, but those most at risk are children who accidentally swallow the product or adolescents and adults who intentionally drink the product as an alcohol substitute.
Checking the ingredient label on your hand sanitizer will not confirm whether your product has been contaminated with methanol or not. Most hand sanitizers with methanol do not list the toxic substance as an ingredient since it is not an approved ingredient. Your best bet is to regularly check the FDA's website where news is released and lists of unsafe hand sanitizers are regularly updated, including those that have been found to contain methanol. For more information, visit the FDA's website here.
If a hand sanitizer on the FDA's list of methanol containing hand sanitizers is in your possession, stop using it immediately and seek guidance from your local waste management facility on how to dispose of hazardous waste.
Several Hand Sanitizers Found to Have "Concerningly Low Levels of Ethyl Alcohol or Isopropyl Alcohol
Toxic substances found in hand sanitizers are a major safety concern, but hand sanitizers that don't properly kill the coronavirus are, too. In fact, the FDA has found some hand sanitizers sold in the U.S. to contain "concerningly low levels of ethyl alcohol or isopropyl alcohol" — even though the ingredient label may state between 60 to 70% alcohol. To be effective, hand sanitizers must contain at least 60% alcohol, per the CDC.
Hand sanitizers with low levels of alcohol have been included on the FDA's list of hand sanitizers consumers should not use found here.
How to Properly Use Hand Sanitizer
Thoroughly washing your hands with soap and water for at least 20 seconds is the preferred method for cleaning hands. However, an alcohol-based hand sanitizer with at least 60% alcohol can be an effective alternative when soap and water isn't available. Here's how to properly use hand sanitizer per the CDC:
Apply enough hand sanitizer to your hands to cover all surfaces;
Rub your hands together for approximately 20 seconds or until they feel dry;
Do NOT rinse or wipe off the hand sanitizer before it is dry as it may decrease its effectiveness.
Remember, never store hand sanitizer within the reach of children or in temperatures above 105 degrees Fahrenheit.