At Axcet HR Solutions, we couldn't be more proud of our highly-tenured and credentialed payroll administration team, nor more excited for them to represent Axcet at the 16th Annual Midwest Regional Payroll Conference in St. Louis on September 26-28, 2018. The annual event promises to be an excellent payroll education experience providing a forum to exchange information and experiences within the payroll and human resources fields.
To help contribute to the success of the conference, we are happy to be an event sponsor and have two of our experienced payroll professionals be presenters. Jo McClure, Director of Payroll Administration, and Bill Stephens, Senior Payroll Administrator, will be in St. Louis sharing their expertise with conference attendees.
Meet the Speakers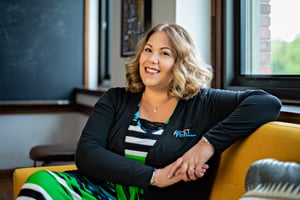 Jo McClure: Jo is a dedicated leader with nineteen years of experience in the fields of payroll outsourcing and PEOs, and currently holds the position of Director of Payroll Administration here at Axcet. She leads the development and implementation of strategic payroll goals, manages a team of experts in payroll administration, compliance and best practices. Jo is a Certified Payroll Professional (CPP) and the former president of the Greater Kansas City Chapter of the American Payroll Association.
She is no stranger to the Midwest Regional Payroll Conference, having served as a guest speaker in 2007, 2008, 2016 and 2017. She has been published in Thinking Bigger Business and Kansas City Small Business Monthly magazine.
At the upcoming conference, Jo will be presenting on conducting an internal payroll audit. The session will:
Make a case for internal payroll audits.

Cover the importance of using key audit strategies.



Walk through where to begin.
Review what to document.
Consider what should be routinely audited.
"The auditing process never seems to end for the payroll team. Creating internal payroll auditing procedures and putting them to work helps to identify and correct compliance issues proactively," explained Jo.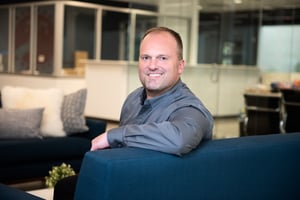 Bill Stephens: With more than 13 years payroll outsourcing and tax compliance experience, Bill currently holds the position of Senior Payroll Administrator here at Axcet. He is a Certified Payroll Professional (CPP) and is the founder and former president of the American Payroll Association Sooner Chapter. While active in the Chapter, Bill taught biannual certification classes and actively helped 30 people become certified in payroll.
Bill will be sharing his expertise with conference attendees on how to create the perfect pay cycle for you and your business. During his presentation, he will cover:
Factors in choosing a pay cycle.

From federal and state statutes governing pay, to overtime calculation and budgetary constraints, there are many thing to consider.
Industry trends.

Using the unique perspective of a payroll service provider, Bill will discuss how pay cycles are evolving with time to conform to business owners' needs while retaining employee satisfaction.
Steps to transition to a new pay cycle.

How do you notify employees? What if there's a pay gap? Bill will discuss communication and timing strategies when changing your company's pay cycle.
Find out the top eight payroll mistakes small businesses make.
Axcet HR Solutions manages human resources, benefits, payroll, safety and workers' compensation duties for small- to medium-sized businesses. We are Kansas City's only local PEO be certified by the IRS, as a Certified Professional Employer Organization (CPEO), and have been relieving business owners from the HR burden for more than 30 years.