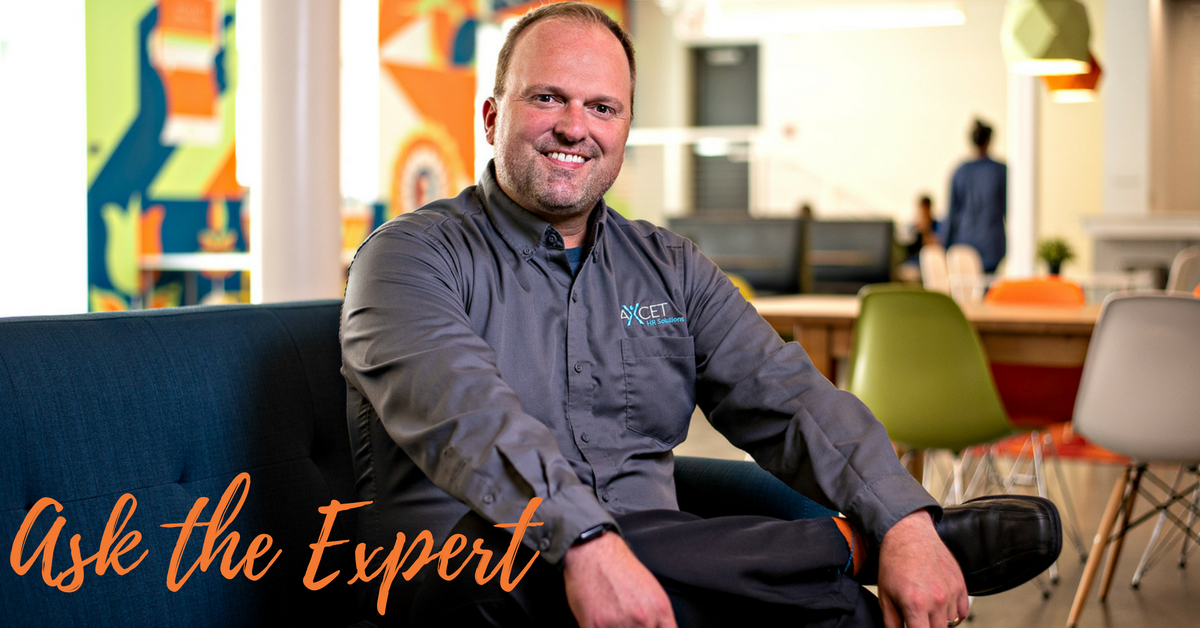 In our previous Ask the Payroll Expert blog, Axcet HR Solutions Senior Payroll Administrator and Certified Payroll Professional (CPP) Bill Stephens weighed in on the IRS recommendation that everyone perform a "paycheck checkup". Stephens advised taxpayers to use the IRS withholding calculator and also provided a step-by-step guide for employees of Axcet's clients to make changes through our Instant Axcet Employee Self Service portal.

Following the release of our "paycheck checkup" blog, we received some additional questions from our clients and their employees, such as which groups of people are more likely to be impacted by the Tax Cuts and Jobs Act, how to use the IRS calculator and what happens to the information collected from use of the calculator? In this Q&A, Bill Stephens dives deeper into the IRS "paycheck checkup" topic providing expert answers to these questions.
Which groups are more likely to be impacted by the Tax Cuts and Jobs Act?
The Tax Cuts and Jobs Act made sweeping changes to the Internal Revenue Code. The changes included an increased standard deduction, removal of select personal exemptions, increased child tax credit, limits to or discontinuation of select deductions, and changes to tax rates and brackets. The IRS has highlighted seven groups of people more likely to be impacted by the new tax laws. According to the IRS, these include the following:
Two-income families.

People working two or more jobs, or who only work a portion of the year.

People with children who claim credits, including the Child Tax Credit.

People with older dependents, such as children age 17 and older.

People who itemized deduction in 2017.

People with high incomes and more complex tax returns.


People with either large tax refunds or large tax bills for 2017.
What information is required to use the IRS withholding calculator?
The IRS has made the withholding calculator as user friendly as possible and not much is required for it to help determine if your current withholding is accurate or not. To get started, you'll need two things - your most recent paycheck stub and a copy of your most recent income tax return. These two documents will help estimate your 2018 income and will allow the withholding calculator to determine your appropriate withholding amount. If you will need to complete a new W-4, it's important to get it completed and back to your employer as quickly as possible to allow for an ample amount of pay periods yet this year to get your withholding back on the right track. The last thing you may want is to wait until the last minute and have large amounts withheld from your check or a surprise tax bill when tax season arrives.

Is the online IRS withholding calculator secure? What happens to my information?
Whenever you submit personal information online, it's important to know your data will be secure. The IRS wants taxpayers to know they will not request personally identifiable information from users of their withholding calculator. Therefore, you will not be asked to nor should you submit your name, Social Security Number (SSN), address or bank account numbers. Additionally, the IRS does not save or record the data entered into their calculator.
Are there any reasons that would require more than one update per year?
Yes, certain situations would require you to revisit the online withholding calculator again should they occur after you perform your IRS "paycheck checkup". For example, a change in marital status or having a baby may require you to submit a new W-4 to ensure proper withholding.
For more details on the IRS' withholding calculator, check out their YouTube video.
For more information check out How the Tax Cuts and Jobs Act Affects Businesses.