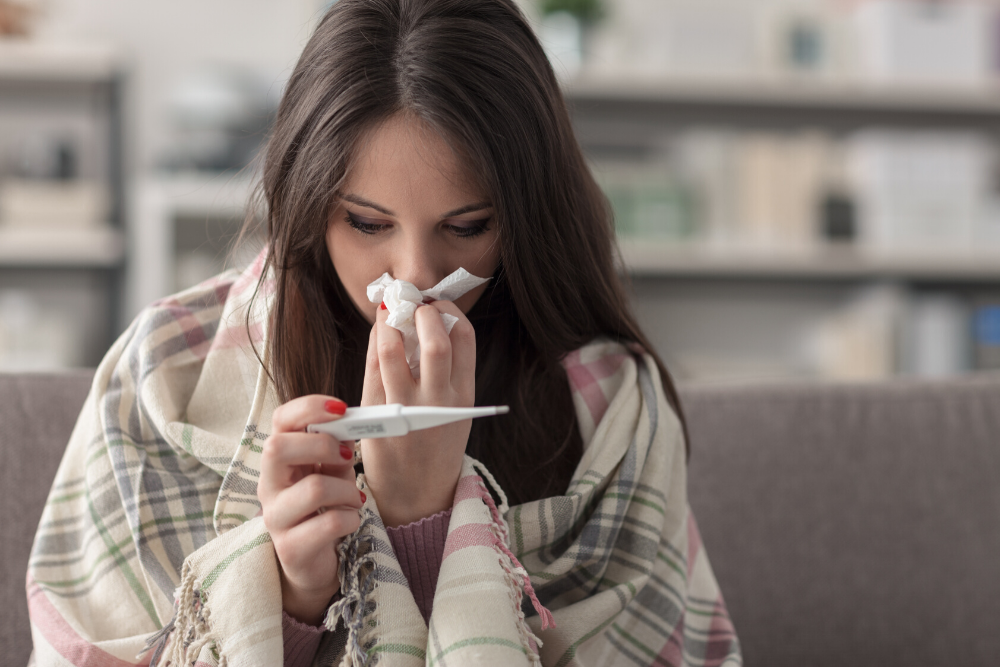 Update March 20, 2020:
On March 18, President Donald Trump signed the Families First Coronavirus Response Act, a multibillion-dollar bill that requires businesses with 500 or fewer employees to provide paid sick leave and job-protected emergency family and medical leave for many workers.
The measure goes into effect April 2
and expires on December 31, 2020. Full details in this blog post.
As more people across the U.S. test positive or are being monitored by the CDC for the novel coronavirus (COVID-19), employers have been raising questions regarding how employee leave and pay should be handled in situations where an employee is exposed to or becomes ill with coronavirus — there's a possible two-week quarantine for those with known exposure, the duration of the illness should an employee become ill and possible time needed to care for sick family members. Does coronavirus qualify for FMLA leave? Should workers be paid while in quarantine? Is working from home an option? Jeanette Coleman, Axcet HR Solutions Director of Human Resources, weighs in on these questions and more.
When Can I Ask an Employee to Self-Quarantine and How Should Pay Be Handled?
Currently, the CDC has issued a level three warning for travel to China, South Korea, Iran and Italy, which advises against all non-essential travel, and a level two alert for Japan. If an employee has recently traveled to one of these locations on work assignment, employers may ask them to self-quarantine for two weeks to ensure symptoms do not develop. In these cases, since the employee was exposed while on work assignment, the employer's best practice is to pay the employee while in quarantine. For agile workers who are able to work from almost any location, the employee is typically able to work from home without issue while on quarantine unless they become ill.
If employers choose to go this route, each employee should be evaluated on a case-by-case basis. Questions to consider include when did the travel occur, to which area and was there likely exposure to the coronavirus? At this time, an employee who traveled to Florida for a one week conference, with no known exposure, likely would not require a two-week quarantine upon returning to work in Kansas City, but a worker who was recently in Italy would. Consistency and clear policies are key. Let employees know what the criteria are when determining who will be required to self-quarantine at home, what is expected of them while on quarantine and how pay will be handled.
Currently, the U.S. is considered low-risk for community spread coronavirus with only 129 cases of confirmed COVID-19 across the country, but if that changes, or should confirmed cases arise near your workplace, preventative measures, including quarantines, would likely extend to employees who have not traveled outside of the country, but who have been in the proximity of someone suspected to have coronavirus or who exhibits symptoms (feels sick and has a fever, cough and/or shortness of breath).
What If I Decide to Temporarily Close My Business Due to Excessive Absenteeism?
Employers are responsible for the safety and health of their workers and for providing a safe and healthy workplace. Should you make the decision to close your business due to excessive absenteeism and/or to help prevent the spread of the coronavirus in your workplace, you are required to pay your exempt employees their full salary if the business has been closed for less than one full workweek and the exempt employees have worked part of the workweek affected by the closure. Employee vacation time and paid time off (PTO) may be charged; however, best practice would be to cover the days off rather than forcing workers to use accrued time off. On the other hand, if the workplace remained closed for a full workweek or longer, FLSA does not require pay, but PTO may be applied.
When it comes to nonexempt workers, the Fair Labor Standards Act (FLSA) does not require payment of wages when the business is closed. However, you should check agreements or contracts you may have signed with any non-exempt workers, as they may have a provision for pay in these situations. That said, as a business owner, when you make the decision to close your workplace for a day or more, it is out of your workers' control and it may be best to pay, even if not required by law.
Does Coronavirus Qualify Under the FMLA?
The Family and Medical Leave Act (FMLA) is a complicated law that allows eligible employees unpaid time off with guaranteed job protection. Employers with 50 or more employees must adhere to guidelines set forth by the FMLA and grant leave to eligible employees for up to 12 weeks in a 12-month period. Employees are eligible if they:
Are employed at a company where at least 50 employees work within a 75-mile radius;
Have worked for the employer for at least 12 months; and
Have worked at least 1,250 hours during the 12-month period immediately before the leave period starts.
Depending on the exact case, an employee who has become ill with the coronavirus may qualify for the Family and Medical Leave Act (FMLA) leave under the qualifying condition "serious health condition". A serious health condition is defined by the FMLA as "an illness, injury, impairment, or physical or mental condition that involves inpatient care in a hospital, hospice, or residential medical care facility, or continuing treatment by a health care provider."
If an employee tests positive for COVID-19, but has no symptoms, the employee should be required to stay home from work, but the FMLA would not apply since the employee would not be impaired by the illness.
Lastly, employees on quarantine who were exposed to coronavirus, but waiting out the incubation period would not qualify for FMLA. Should they test positive and become ill during their quarantine, the FMLA may apply.
One of My Employees Refuses to Come to Work Out of Fear of Getting the Coronavirus, Now What?
In this case, the FMLA would not apply and you would not be required to pay the employee who took time off to avoid the coronavirus. That said, in these times of uncertainty about the impact of the coronavirus, it may be wise to create a specific infectious disease policy. In it, you should detail flexible work arrangements, what would happen should the workplace close due to the coronavirus, social distancing measures your business may take, quarantine situations, paid sick leave (if applicable) and the FMLA.
Information on COVID-19 continues to develop. As such, we will continue to stay on top of it the best we can from the employer angle, but encourage business owners to monitor the CDC, WHO and other government agencies for the latest information.