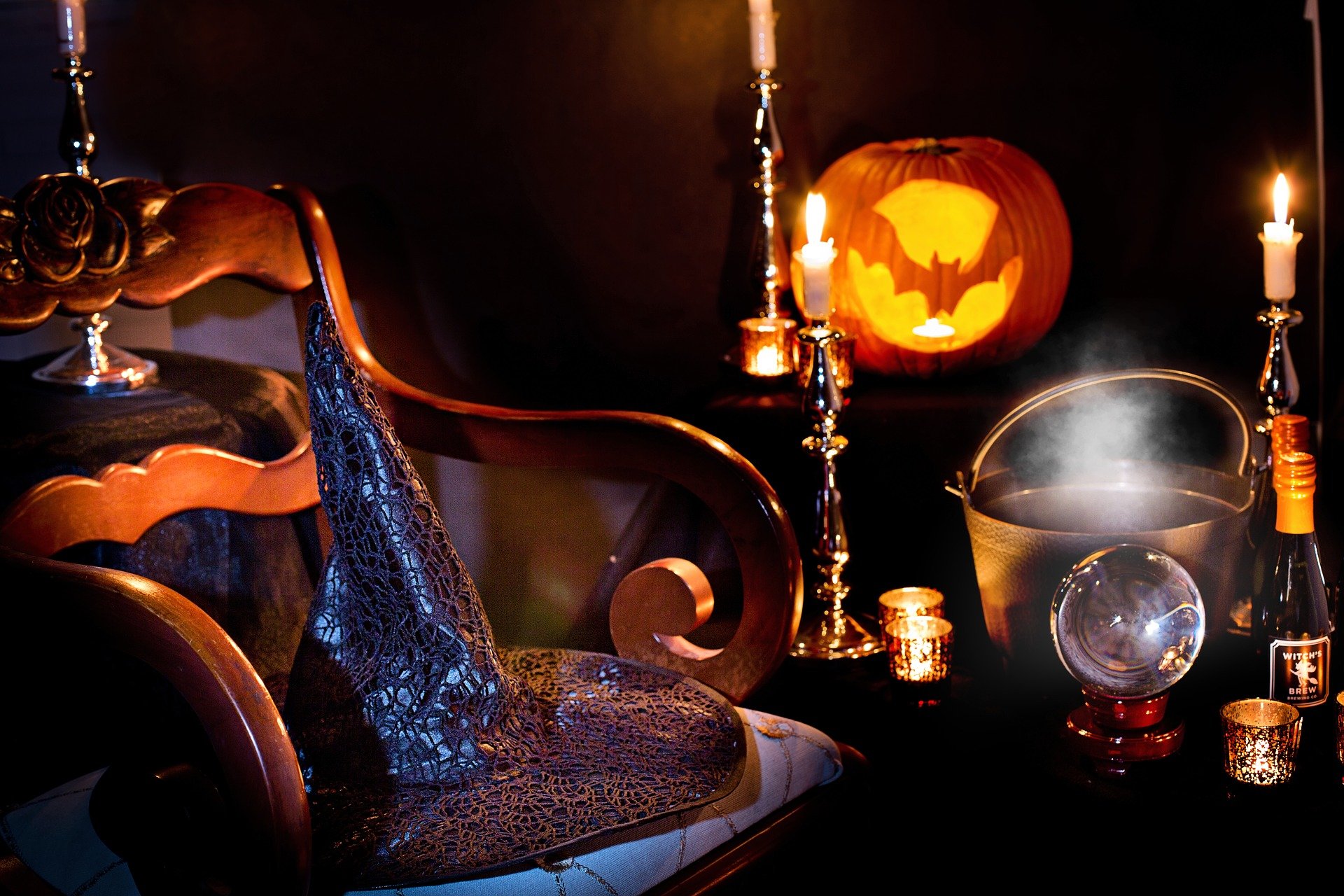 Who doesn't love Halloween? Brisk fall air, trees ablaze with beautiful autumn colors, scary movies galore, tons of candy and quite possibly the only chance you may get all year long to dress up as something else. There's something in the holiday for almost everyone, at least 41 million children seem to think so. They'll be hitting the streets in a neighborhood near you and what's super spooky is 65% of parents have not discussed Halloween safety with their little ghosts and goblins. But without considering safety first, all that's fun can turn into danger. Each year there are an estimated 3,800 Halloween-related injuries.
So, how do you keep the fright contained to scary costumes and not ER visits? Check out this list of Halloween safety tips created by Randy Clayton, our Safety and Health Consultant.
It's Dangerous to Be a Pedestrian
A study released by JAMA Pediatrics this week found 43% more pedestrians are killed by a moving vehicle on Halloween than any other day in the weeks surrounding Halloween. The study examined 42 years' worth of data from the National Highway Traffic Safety Administration and found children aged four to eight to be at the highest risk of being fatally struck by a moving vehicle.
Our advice: Be sure your children aren't wearing costumes that obstruct their vision. Add reflector tape to costumes or have them carry flashlights or glow sticks. 63% of children don't carry a flashlight when trick-or-treating. Try to stay on sidewalks and off of streets. If you're driving, stay off cell phones, or other mobile devices, and stay alert for children darting into the road. And please do not drink and drive.
It's Smart to Guard Your Property
According to Travelers, there are 17% more home insurance claims due to theft and vandalism on Halloween than any other day of the year. And when it comes to your vehicle, it's not any better. The Highway Loss Data Institute found twice as many auto insurance claims for vandalism on Halloween than any other day of the year.
Our advice: Check your homeowner's policy in advance to prevent any spooky surprises. On the big night, don't forget to lock all of your doors and windows, and flip on the lights. Sometimes adequate lighting surrounding your property is enough to deter criminals, especially outdoor lights activated by motion sensors.
There's No Better Time to Take an Inventory
If you haven't checked for registered offenders near your neighborhood, now is the time. Visit your state's public offender registry to find sex, drug, violent or multiple offenders within a select mile radius from your address. It is an unfortunate reality that predators will take advantage of Halloween, especially with 12% of children under age six trick or treating without adult supervision.
Our advice: If you have children, especially those under age 12, head out with them for trick-or-treating. In Kansas, visit the Kansas Bureau of Investigation Public Offender Registry, or in Missouri visit the Missouri State Highway Patrol Sex Offender Registry to obtain information about local offenders.
There's More Than One Reason to Inspect Candy
If you haven't heard the frightening news out of Ohio yet, we'll fill you in. Just this last Sunday, a five-year-old boy was hospitalized for a seizure after eating candy he got while trick-or-treating. He ended up testing positive for methamphetamines while in the hospital. The good news? He is expected to make a full recovery. This is just the latest in candy-tampering scares; however, they date back to the 1960s with fears of pins, needles, razor blades and other poisons.
Our advice: Before your child eats any candy inspect for tampering. This also includes non-candy items like vampire teeth and jewelry. If the candy appears unusual or discolored, throw it out. Unwrapped or not in the original commercial wrapper? Throw it out. Homemade items and baked goods are out unless you know exactly who gave them to your children. As a general rule, when in doubt, throw it out. But today we aren't just inspecting for tampering. Food allergies are at an all-time high. In fact, 1 in 13 children has a food allergy. Milk, egg, soy, gluten, peanuts … yes, it's all in that bucket of candy. Be sure to check labels for common allergens. Also, check out this updated 2020 gluten-free candy list. And if you are handing out treats and want to have something for children with food allergies, place a teal pumpkin outside your door. This indicates there are non-food item Halloween treats available at your home for trick-or-treaters.
One last word of advice. Don't let fear prevent you from having a fun night with family and friends. Education about Halloween safety goes a long way and will help ensure a frighteningly fun, yet safe, time! From all of us at Axcet HR Solutions, have a very happy Halloween.