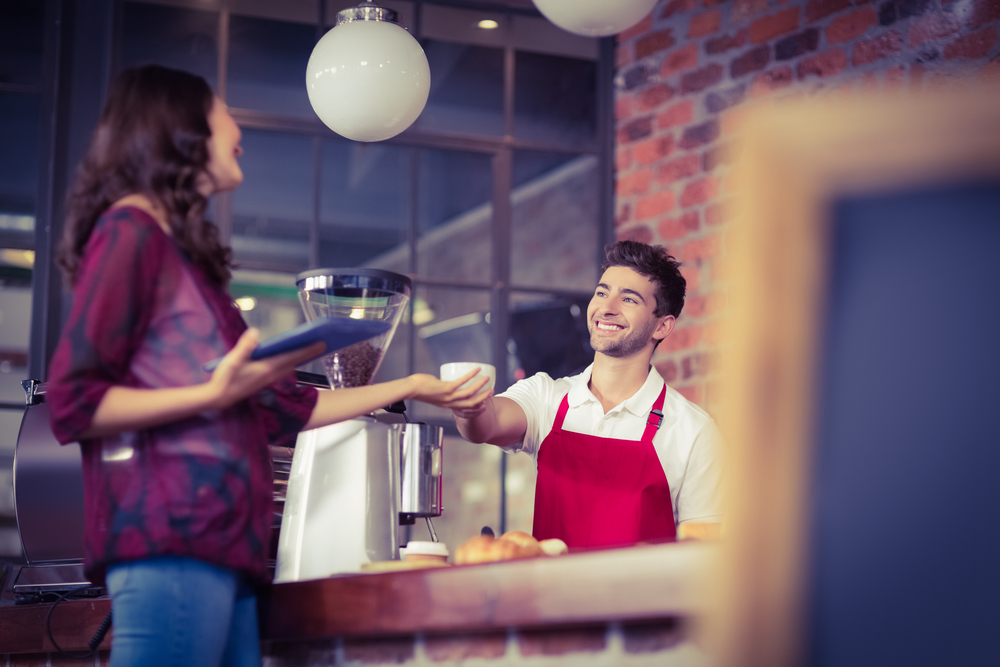 Last week, we turned the page and left 2018 behind us. If it was a difficult year, you may have greeted 2019 with open arms, excited for a fresh start. The new year is an ideal time to set reflect and set goals with hopes for a happy, healthy and successful new year. And while we often hear a lot about personal resolutions this time of year, such as vowing to diet, exercise or save money, setting goals for your small business is equally as important and can help you achieve a better work-life balance, increase productivity and grow your business.
If you're ready for a successful 2019, here are six solid New Year's resolutions to consider.
Learn to delegate. While it may seem exciting to wear many hats at your business, eventually the late nights and long weekends will turn into a list of tasks that never quite get completed. More than likely, you may have a strong desire to take ownership in everything at your small business, but ongoing success will be directly related to your ability to successfully delegate. When selecting team members to assign tasks to, be sure to understand their strengths and weaknesses, invest time in teaching, set clear expectations, and give and receive feedback. If you haven't delegated payroll duties yet, you won't want to miss this blog post.
Grow as a leader. Whether you realized it or not, the day you became a business owner was also the day you chose to become a leader. And as soon as you think of yourself as the leader of your business, instead of the "boss", or someone who just does a lot of work, you'll motivate your employees, see increased productivity and greater success. So, what steps can you take to become a better leader in 2019? Sure there are books, consultants, podcasts and blogs, but there are also a few simple things to remember to implement daily that will help.

• First, be a better listener. It's easy to give orders, but when you learn to listen to your employees, you'll gain valuable insights into what works and what doesn't.

• Second, trust your team enough to delegate tasks to them. You can't do it all, nor should you or you'll run the risk of burnout - outsourcing can always be a great option - think payroll taxes, payroll, human resources, benefits administration and risk management duties. Find out five signs it's time to outsource your business' HR in this blog post.

• Third, sometimes growing as a leader means giving up the way you've always done things. As you grow, it's normal to feel a little uncomfortable as you step outside your comfort zone.

• A final thought on leadership - successful leaders continually try to grow, expand their skills and implement new techniques.

Stay up-to-date with industry trends. Let's face it, staying on top of the latest industry trends can be challenging, especially with new technologies popping up overnight. However, committing some time to this each week in the new year can help boost your business in many ways from increasing efficiency to helping give you a competitive edge. With subscriptions to blogs, newsletters, magazines and websites

abundant, it makes it relatively easy to be in the know.
Give back. A culture of giving back starts at the top and will not only help your community, but your business as well. When companies choose to give back to the community and work together as a team to accomplish this, employees often feel better about themselves and become more proud of the company they are employed by. As a whole, your business will develop a reputation of goodwill within the community. And consumers, especially millennials, often prefer to purchase from or do business with business committed to giving back. A Cone Communications and Echo Research study found more than 90 percent of consumer would switch to a brand supporting a good cause. Further, 62 percent of millennials would take a pay cut to work for a socially responsible company.

Put time on your calendar for yourself. If there's one thing small business owners are exceptionally good at, it is putting everything they have into their business. But not making yourself a priority will eventually catch up and leave you feeling exhausted. Whether it is scheduling a weekly massage, making time for the gym, catching some extra hours of sleep or making time to prepare healthy meals for the week, self-care is a must. One great recommendation from Entrepreneur is to take one day off each week to recharge your mind and body. And by "off" they mean staying off your email, too!
Next Steps
According to U.S. News & World Report, 80 percent of us will fail at achieving our New Year's resolutions, and unfortunately most have already abandoned them by mid-February. So, how do we set ourselves up for success this time around?
Set realistic goals. Don't get us wrong, it would be great if we could all double revenues, never work seven days per week and read more educational books, but by setting too many goals or too high of expectations, we are setting ourselves up for failure. Instead, focus be specific about your goals and set mini checkpoints along the way.

Have a plan. Write down your goals and take time to do some research. Find out the best ways to achieve your goals and where the time to work toward them will fit into your schedule. Lastly, know in advance how you will get back on track if you fail and what will motivate you to stay on course.

It's not a sprint, it's a marathon. There are 365 days in the year. Expecting to achieve all of your goals overnight is not a recipe for success. Instead, stick to your plan and look for a gradual improvements along the way.
Did you set New Year's resolutions this year? We'd love to hear them! Be sure to share your resolutions in the comments - they may inspire a fellow small business owner.